The Learning Resource Centre is a bright, attractive room and we are fortunate to have an excellent and well stocked school library.
Students have access to 30 computers (15 pcs and 15 laptops) and 5 iPads linked to the internet all day both before and after school.
Students in year 7 have an induction course to familiarise them with the Learning Resource Centre and to encourage good reading habits.  All students are offered the opportunity to work as junior librarians.
What Is the Learning Resource Centre For?
The Learning Resource Centre provides:
Books
eBooks
eResources via the VLE
Computers, laptops, and i-Pads
Wi-fi networked access to the school network
Careers information
Newspapers, magazines and comics
DVDs
Chess and draughts
Literary Festival
At Noadswood we are proud of our tradition inviting authors, poets and speakers into our school.  Our annual Literary Festival held in July collaborates with other schools in the region to bring a programme of workshops and presentations which actively engages our students in literature and the arts across the curriculum.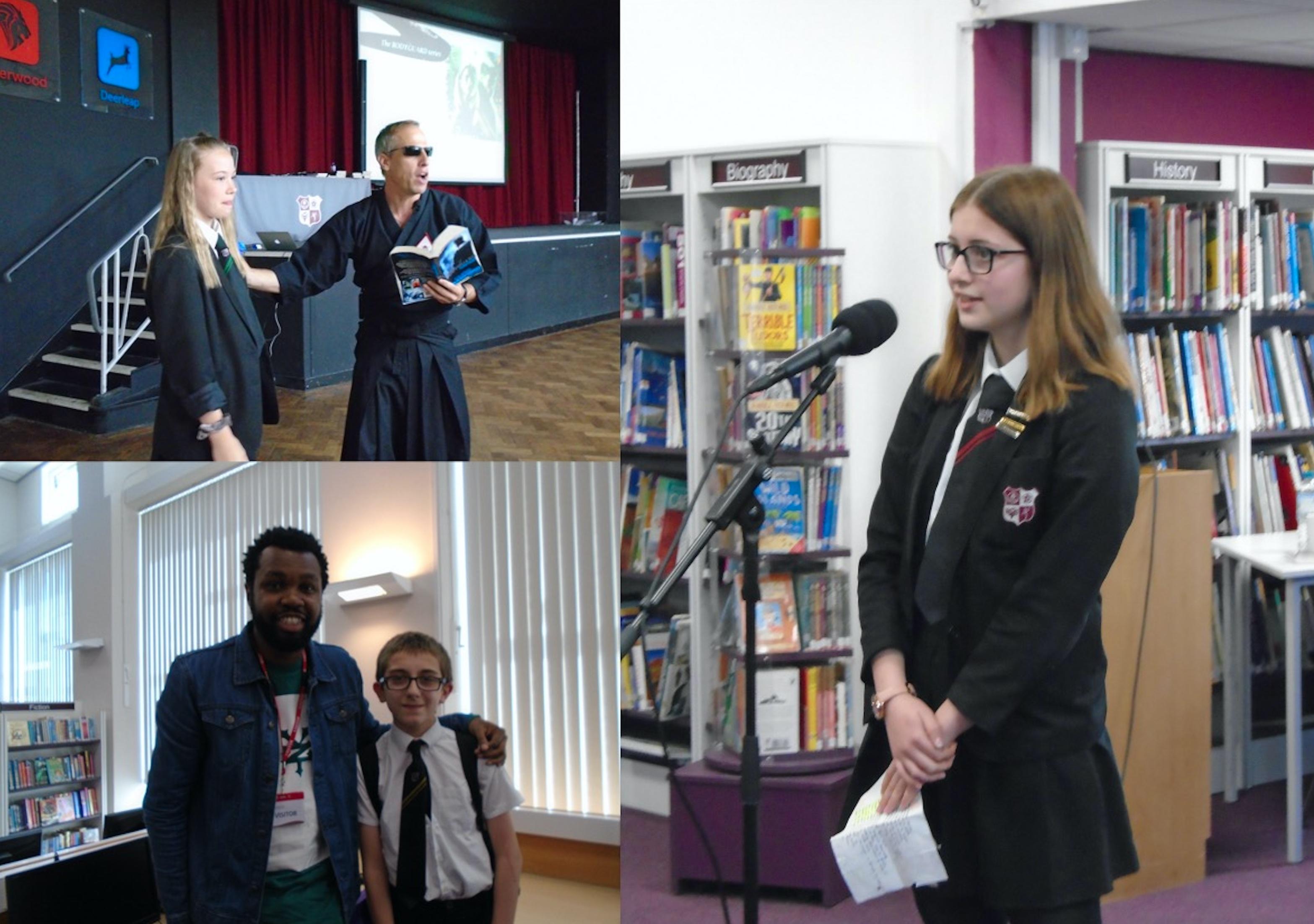 ---
Message from Mrs Maitland
If you want books to help with your homework, exam revision or to read for enjoyment, the LRC is the place to go. Need computers? We have them! Fancy a DVD to watch? We have over 300 to choose from, including the latest blockbusters. We host lots of lovely events in the library too such as clubs, workshops, author and poet visits, and you will have lessons in here too. 
Hope to meet you soon!