It's been a pleasure to speak to so many of you
 over the last few weeks and we're excited to welcome your children to our school for their moving up day on Thursday 22nd July.
As previously communicated, w
e understand the timing of this, during the children's last couple of days of primary school life, is exceptionally difficult, but it is the only way we can bring the year group as a whole together safely before the end of term, balancing the needs of our current children with the needs of Year 6. If you would like your child(ren) to remain with their primary school on that day, we completely understand. Please email movingup@noadswood.hants.sch.uk if your child will not be attending our moving up day.  As Miss Marshall has also been saying on her visits, we have lots of time together at the Summer Camp, should your child be able to join us for that and then we have two special days for Year 7 at the start of term which will be dedicated to helping welcome them to the Noadswood family.
Moving Up Day Covid Safety:
Prior to arrival we ask that all pupils unless exempt complete a Lateral Flow Test 24 hours prior to arrival on our Noadswood site. Families can order these here: Order coronavirus (COVID-19) rapid lateral flow tests - GOV.UK (www.gov.uk)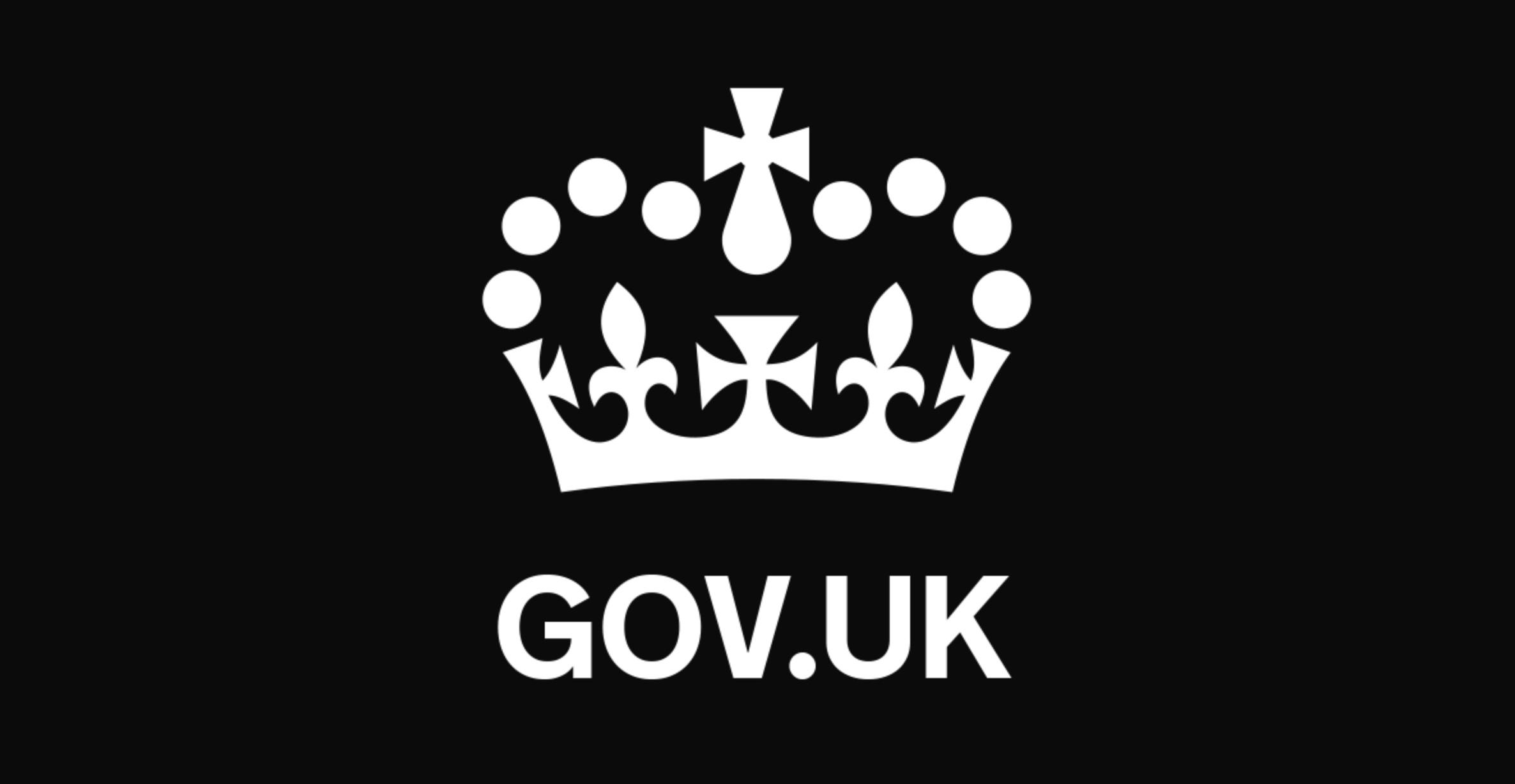 We are mindful of the rise in cases locally and as such we will be keeping year 6 pupils in their school bubbles. We also ask that all year 6 pupils visiting wear a face mask unless they are exempt from wearing one.
If your child's bubble is closed or they develop Covid-19 symptoms we ask that they do not attend Moving Up Day. Should your child develop Covid-19 symptoms, have a positive Lateral Flow Test or PCR after moving up day, we ask that you inform your child's school and email health@noadswood.hants.sch.uk with the name of your child and their current feeder school. 
Moving Up Day Logistics:
Can all pupils to arrive on site at their designated points at 9.00am - please see the map below. These are based on your child's current school. To adhere to our Covid-19 safety protocols we ask that you drop your child and do not wait with them- rest assured the Noadswood staff community will be on hand to welcome them in.
We ask that children should attend wearing their primary school uniform and trainers. They should bring a re-fillable water bottle and lunch box. If your child is in receipt of free school meals, our Noadswood catering team will provide their lunch. Noadswood will be providing a break time snack, but your child is welcome to bring their own. Please can we remind families that we are strictly a nut free zone and so please ensure no nut-based products are packed.   To adhere to Covid-19 guidance we will be spending time outdoors, please do ensure that your child wears suntan lotion/brings a coat as required.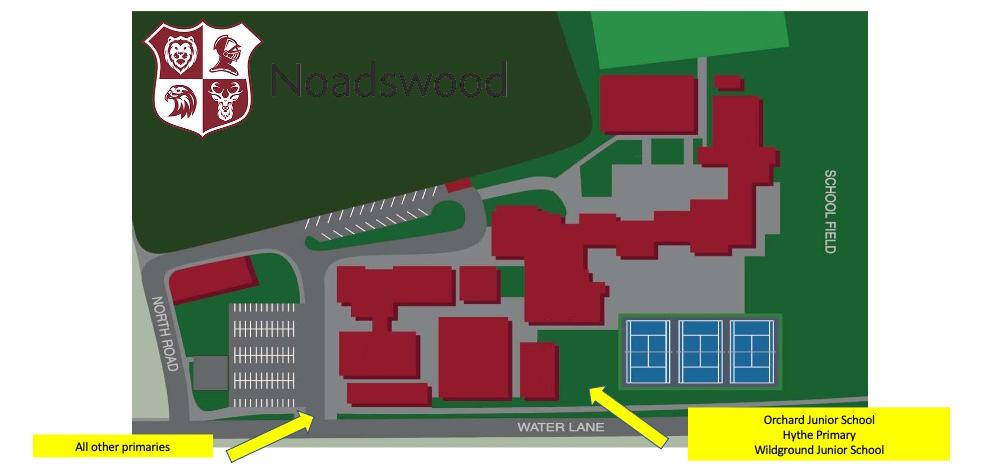 Water Lane -  Orchard Junior School, Hythe Primary and Wildground Junior School
Main Entrance - All other primary schools
During their time with us we will be giving all pupils a tour of the school, the opportunity to meet Miss Marshall, their head of year 7 and their tutor. They will also have the opportunity to experience lessons with our staff. The day will end at 2.00pm, children will be escorted to their designated exit points (These will be the same as where they entered our school site).
*Also, to add at an early stage based on the updated government requirements for lateral flow testing before the new academic year, students in current Year 6 will need to come to school on Wednesday 1st September 2021 from 12.30pm onwards for a supervised and supported LFD test (unless exempt). More details of this will be coming in the near future.
We look forward to welcoming your children next Thursday.