Dear Parents and Guardians,
Please would you complete the form below (click link) if you believe your child(ren) are eligible for the Critical Worker provision Noadswood will offer after half term. Please note, this provision is likely to run until March 8th by when we are expecting updated guidance to come into play - we will keep you immediately updated.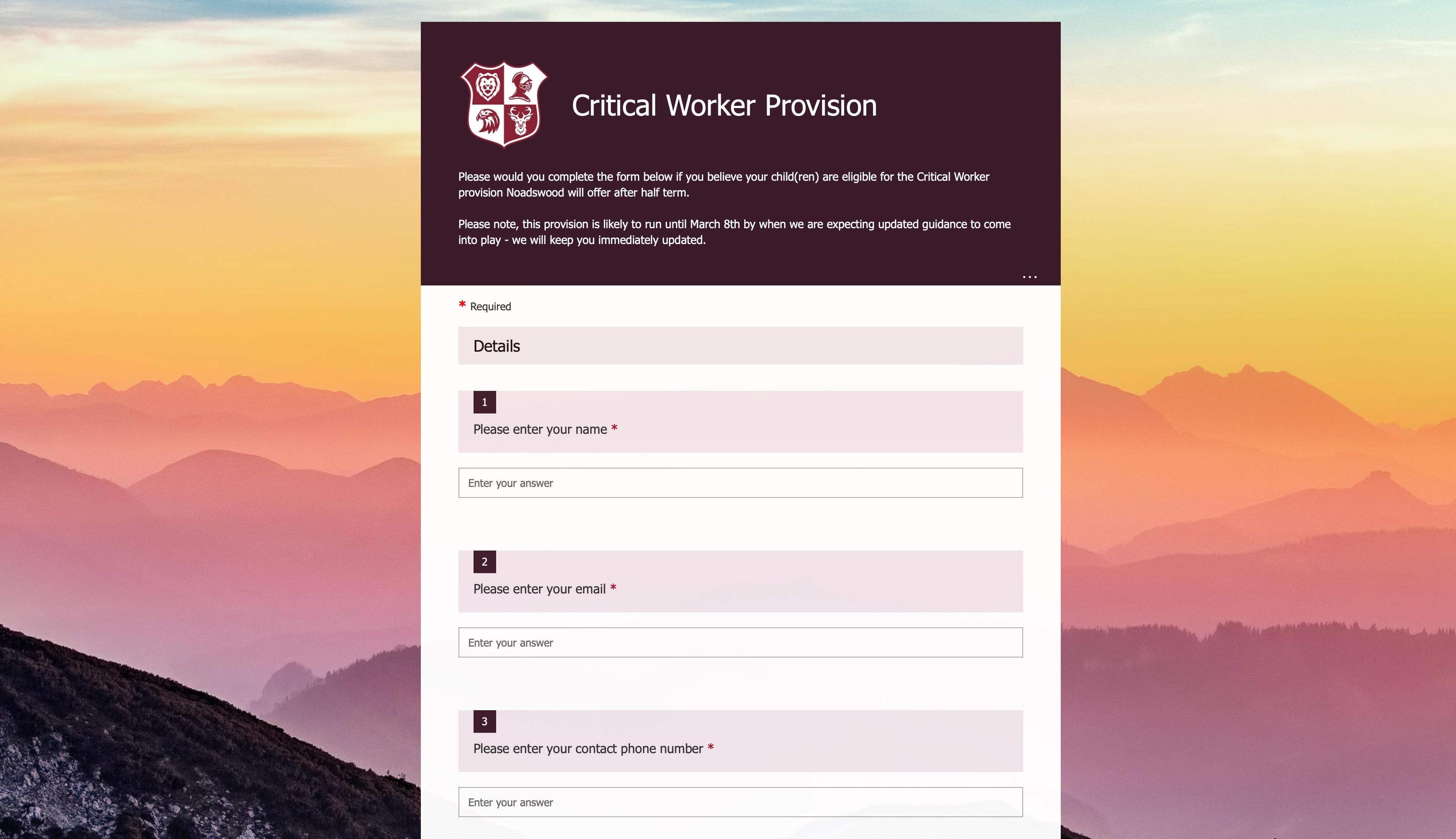 ---
The critical worker eligibility is linked within the form, but can also be found here (click link)

---
When the form has been completed Noadswood staff will be in touch (before the 1/2 term starts again) confirming eligibility and provision we will be able to offer. The safety of students and our staff will of course be our top priority for all provision that we are able to provide.