A Letter from the Chair
I just wanted to take this opportunity to introduce myself and let you know that I am here to ensure that the Governing Body is working to get the very best for Noadswood and its pupils and staff, particularly during these very unusual and uncertain times.  I don't underestimate the impact good governance can make.
As trustees we are here to make sure that the school is an environment which prioritises the wellbeing and safety of students and staff to create a respectful, happy community in which students can thrive as individuals. 
Amongst other important duties, the Governing Body has three core roles these are:
To ensure clarity of vision, ethos and strategic direction of the school

To hold the Headteacher and senior leaders to account for the educational performance of the school and its pupils

To oversee the financial performance of the school and make sure its money is well spent
Additionally, I think it is important to note that trustees at Noadswood are a team and, we are united by our commitment to the School and the responsibility we share for the School's long-term success.  
Gary O'Flaherty
Our Chair of Governors, Gary O'Flaherty, can be contacted c/o Berni Wyse, Headteacher's PA via info@noadswood.hants.sch.uk
---
The School is set up as a Charitable Company, which was incorporated on 5 July 2011, and converted to Academy status on 1 August 2011.  The Chairs of the three main committees are the Members of the Charitable Company.
The Charitable Company was incorporated on 5 July 2011, and conversion to Academy status was made on 1 August 2011.
---
Constitution
Noadswood School is a company limited by guarantee and an exempt charity. The Charitable Company's memorandum and articles of association are the primary governing documents of the Academy.
The Governors act as the trustees for the charitable activities of Noadswood School and are also the directors of the Charitable Company for the purposes of company law. The Charitable Company is known as Noadswood School (Company Number 07693860).
---
Principle
The Academy Trust's principle activity, as set out and defined in its Articles of Association and Funding Agreement is to provide a quality, free education for young people aged between 11 and 16 in the Hythe and Dibden and surrounding areas and additionally to make the school's facilities available to provide such recreational and leisure activities for the general population of the area as are deemed appropriate and reasonable.
Memorandum of Association - Special Resolutions
---
Organisational Structure
The Governing Body of Noadswood School are responsible for the strategic management of the School; deciding and setting key aspects of the School, including strategic direction, annual budgets, senior staff appointments, policy changes etc. Operational management (the day to day running of the School) is devolved to the Headteacher and Staff.  Their activities and decisions are monitored through a small number of Governor Committees into which reports are fed by the Senior Leadership team.
The full Governing Body meets at least five times per school year spread more or less evenly across the school terms. The current Chair is Gary O'Flaherty (governance information, including members can be found on the Gov.uk site)

Supporting the Full Governing Body are four committees:
These committees meet, typically, twice per term to consider reports from the Senior Leadership Team and the Headteacher.
Tim Sunderland – Chair of

Finance Audit and Risk Committee

 (From 08/10/2020)

Tim Sunderland – Chair of General Purposes Committee (From 08/10/2020)

Alison Munden – Chair of School Improvement Committee (From 01/08/2011)

Sarah Balson - 

Chair of Pay and Personnel

 (From 03/03/2022)
*Tim Sunderland is also the Chair of Trustees of the Inspire Learning Partnership which is a multi academy trust including Blackfield Primary School
The governor register of interests can be found on our specific page (click here)
---
Scheme of Delegation
You'll find our scheme of delegation for 2022/2023 via the link (click here)
---
Policies and Procedures
School policies are developed by senior members of the School's staff, to reflect both the strategic direction agreed by the Governors and also statutory requirements.  These policies are approved and adopted by the Governing Body, and implemented as procedures and systems by the SLT and other designated members of staff.  You have the right to request a copy of any of these if you so wish, to do so either contact the school, or by visiting our policies page.
---
Governor Meeting Attendance
The attendance statistics can be found here (click here)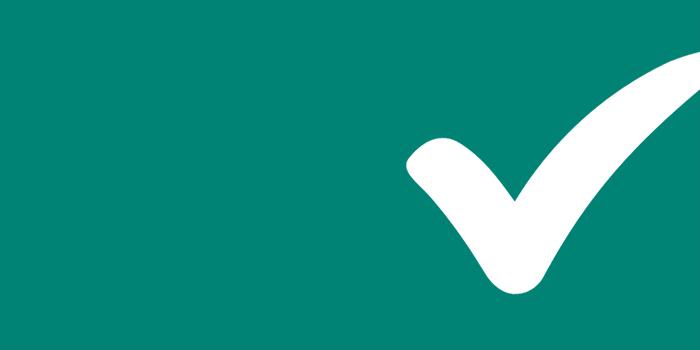 The governor declarations of interest can also be found here (click here) and the confirmation of checks for our governors here (click here)
---
Statement Union Facilities
Trade Union Facilities Statement - click here to view the document.
---
Interested in becoming a Noadswood Trustee?
Being a Trustee is a challenging, yet hugely rewarding role in which you will make a real contribution to student's education, opportunities and futures.
We are always looking for a balance of diversity, knowledge and skills in order to make our Trust Board effective. It has been repeatedly noted by Ofsted that the best schools have the most effective Governance. School Trustees and Governors are the largest volunteer workforce in the country, with over a quarter of a million volunteers.
Anyone aged 18 or over can be a Trustee (but there are some exceptions) and you do not need to be a parent. There is no requirement for you to have an understanding of the education system, just the necessary skills, character and time to contribute. Schools need and benefit from a range of professional knowledge on their governing board including education, finance, human resources, legal, marketing and public relations, property and estates management, and organisational change.
We welcome anyone interested in either becoming a Trustee to contact us: info@noadswood.hants.sch.uk or contact the Noadswood office staff who will be able to help you.
---
Being a Trustee.... What does it mean?
The Trustee board provides strategic leadership, and accountability in schools. Trustees set the aims and objectives for a school and in turn the policies and targets for achieving those aims and objectives. We closely monitor and evaluate the progress the school is making and provide challenge and support to the Headteacher.
Trustees at Noadswood meet for a full Governing Body board meeting at least once per term, and sub committees usually once every half term. Some specific Link Trustee roles are assigned to individual Trustees or smaller teams, in order for us to meet with and work with the school Leaders and staff.
Would you enjoy the role of Trustee ? You probably would if you:-
Enjoy engaging with pupils, staff and the school community

Want to support first hand the excellence of our staff and what they do.

Have the inclination to contribute some time and your experience to help the school provide the best it can in the education of our young people.

Enjoy working in teams and adding your influence.

Want to develop and utilise your skills in a board environment
---
What will be expected of me?
Most Trustees commit around 8 hours per month, although it will vary depending on the needs of the school and any specific responsibilities. Trustees are required to attend Full board meetings, some committee meetings and visit school from time to time. Full induction and training will be provided to all new Trustees upon appointment.
We are members of the National Governance Association and detailed information on becoming a school Trustee can also be found on the NGA website (click link)