Our school caterers are award-winning caterers HC3S.
Comforting classics are interspersed with popular dishes from around the world to encourage students to find something to suit their TASTE!
It's all freshly prepared with plenty of choice including the popular street food options, especially in secondary schools as it's easy to hold and perfect for socialising while eating. Of course, they also produce main dishes that you can eat with a knife and fork that students recognise and enjoy.
Main dishes on a Monday go meat free as we support and encourage our students and school communities to reduce their meat and fish intake, and make healthier food choices, whilst thinking sustainably for the future of the planet. From a new roasted vegetable bake to a vegetable and bean chilli, we haven't compromised on the flavour and taste. Mindful that not everyone wants to participate, the Streets options cater for students that still prefer meat or fish, for those not fully committed to a meat free alternative.
Our teams have switched over to serving dishes in Vegware that uses plant based renewable, lower carbon or recycled materials.
From morning break's queue busting, hunger satisfying grab and go street options, deli range rolls and salads; to nutritious hot and healthy meals. There's something to suit everyone's taste, and that's without the extra daily specials and theme days.
The biometric system means service is fast and efficient, so students don't need to worry about carrying loose change.
Find out more about HC3S at www.hants.gov.uk/hc3s, menus, theme days and work towards becoming more sustainable, follow them on Facebook @hc3seducation.
Here is the HC3S sustainability report.
Weekly Menus: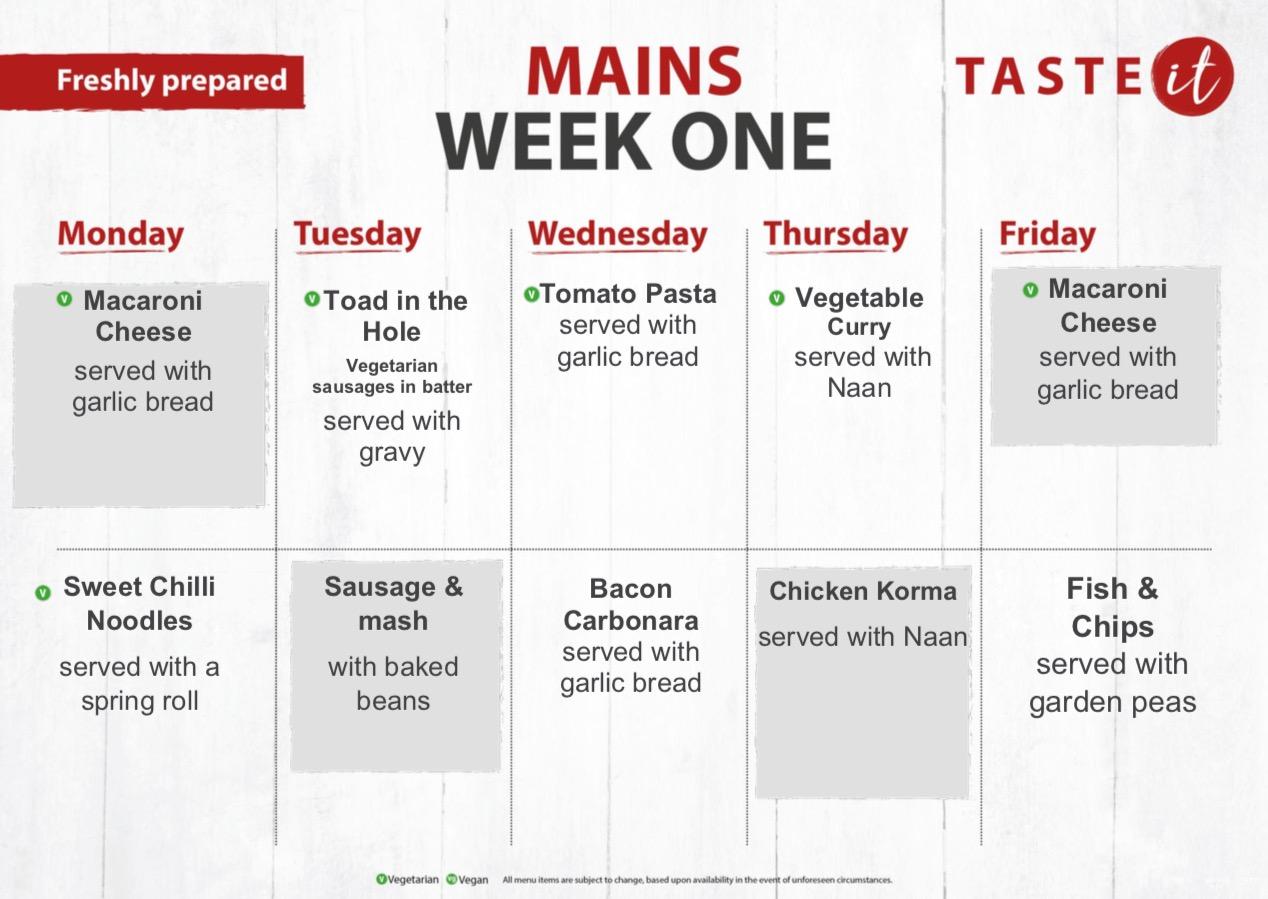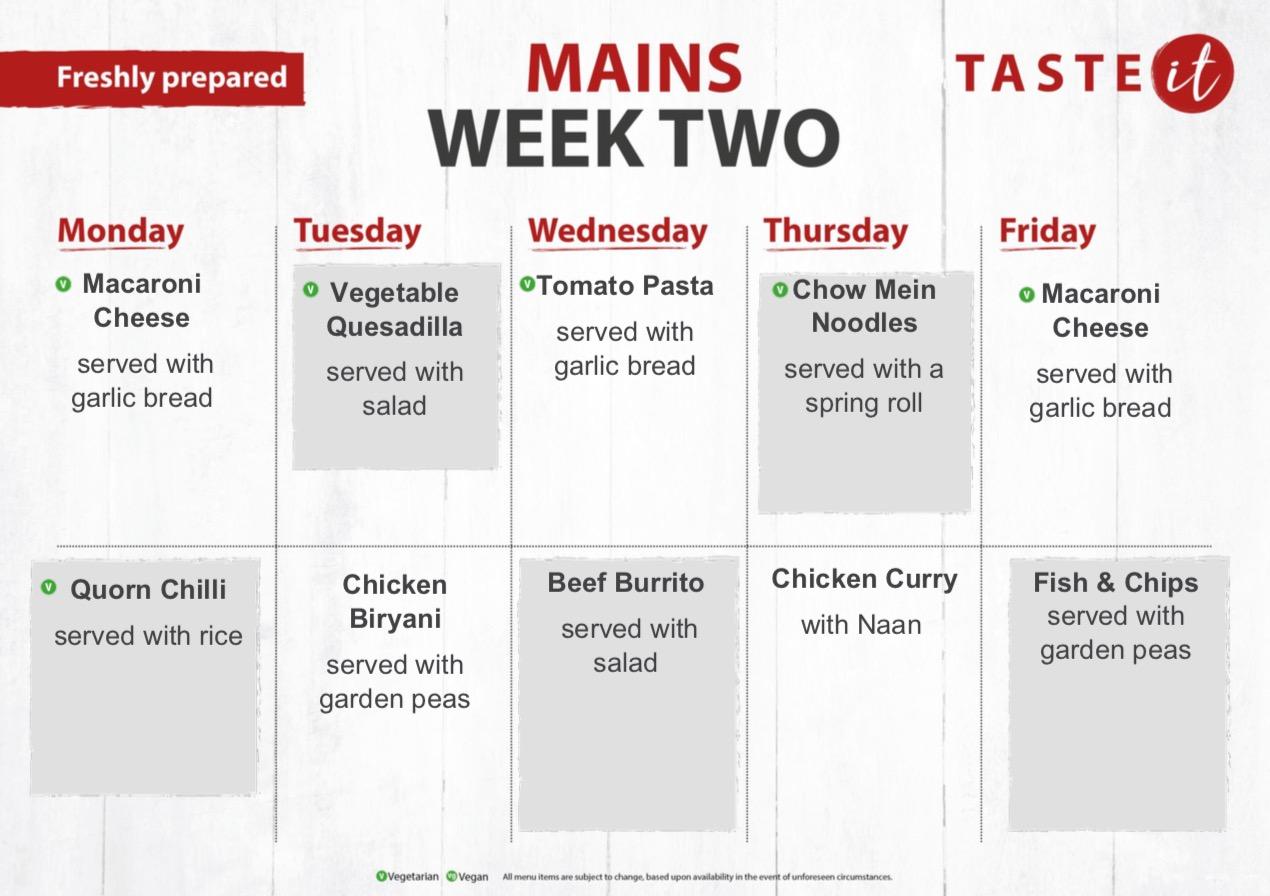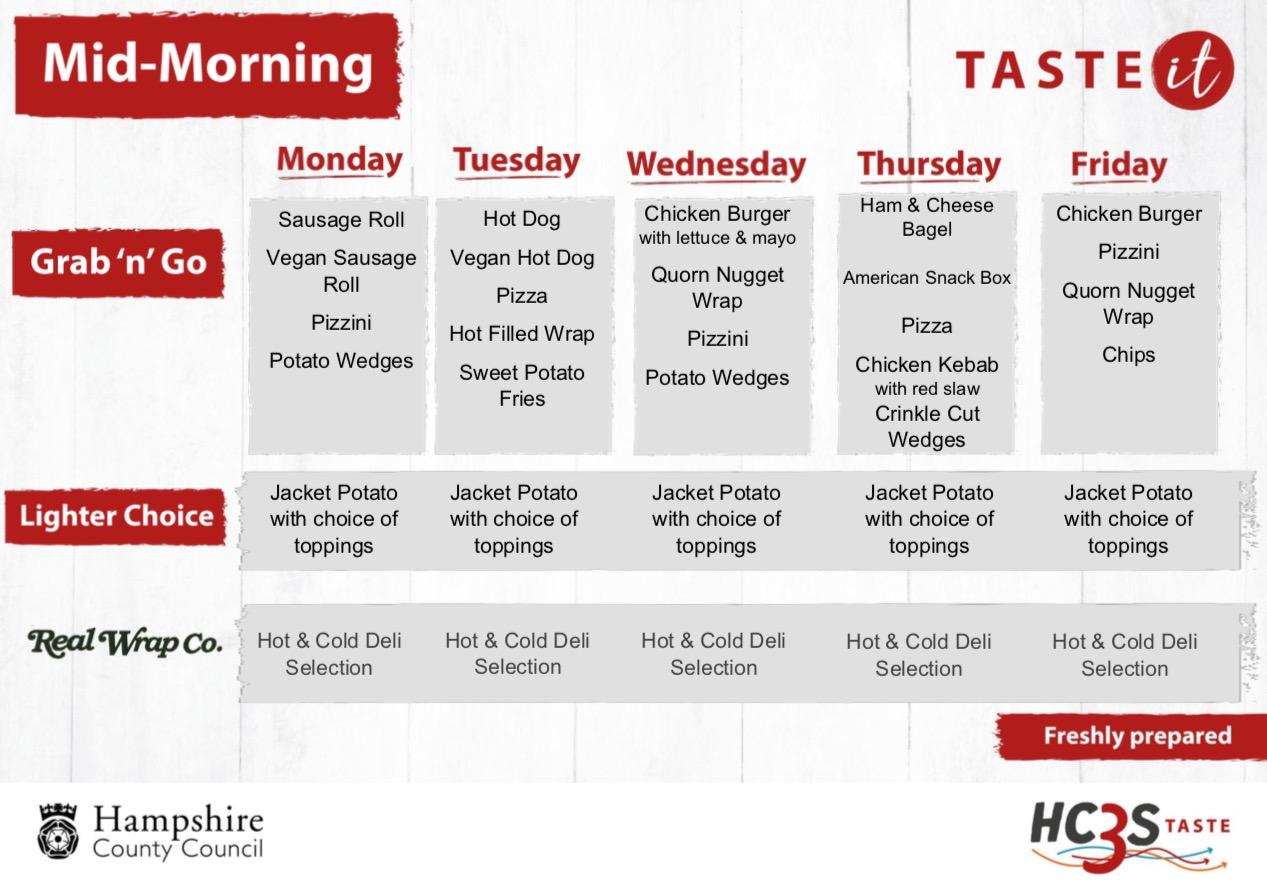 | | |
| --- | --- |
| |  For more information on Free School Meal entitlement and how to check eligibility please click here |