Key Stage 3
Our year 7 students study French, German or Spanish on entry. Students follow a scheme of work based on the Accès and Studio (French), Stimmt (German), Viva (Spanish) textbooks and on-line resources.
In year 8, students continue with the language they started in year 7, following schemes of work based on the Studio, Stimmt and Viva textbooks and on-line resources. In year 8, some students have the opportunity to study a second Modern Foreign Language, in addition to their first foreign language.
Students' learning is regularly assessed via a programme of common assessments, covering the four skill areas (listening, speaking, reading and writing).
Key Stage 4
In years 9, 10 and 11, students study French, German or Spanish, or two languages, to GCSE. For all three languages, the exam board is AQA.
Students are assessed via terminal exams in listening, speaking, reading and writing, which take place at the end of year 11. All four skills are equally weighted and are worth 25% each.
Students cover the following themes and topic areas:
Theme 1    Identity and culture
Me, my family and friends, technology in everyday life (social media, mobile technology), free time activities (music, cinema, TV, food, eating out, sport), customs and festivals in French/ German/ Spanish speaking countries/ communities.
Theme 2    Local, national, international and global areas of interest
Home, town, neighbourhood and region, social issues (charity/ voluntary work, (un)healthy living), global issues (environment, poverty/ homelessness), travel and tourism.
Theme 3    Current and future study and employment
My studies, life at school/ college, education post 16, jobs, career choices and ambitions
Extra-curricular opportunities
Whole school – every year we celebrate European Day of Languages. We run an inter-house "Spot the Teacher" competition, where ten members of staff very kindly wear badges for us (representing different aspects of European culture each year) and tutor groups have to identify the teachers and the badges they are wearing. The House with the most entries wins the European Day of Languages cup. Students answer the register in tutor time in a different language and we provide a tutor group quiz raising awareness of different languages and cultures. The canteen also supports us by making foods with a European theme.
Key Stage 3
Year 7
There is a day trip to Boulogne in the Summer term. Part of the trip involves visiting a sweet factory to see sweets being made.
Key Stage 4
Year 9 and 10
Students studying German have the opportunity to participate in a German Exchange with our partner school in Homburg. The German students come here and stay with our students' families for a week, and we then go over to Germany and stay with the German students' families for a week. This is an amazing chance to improve language skills, as well as to immerse ourselves in German culture and make new friends.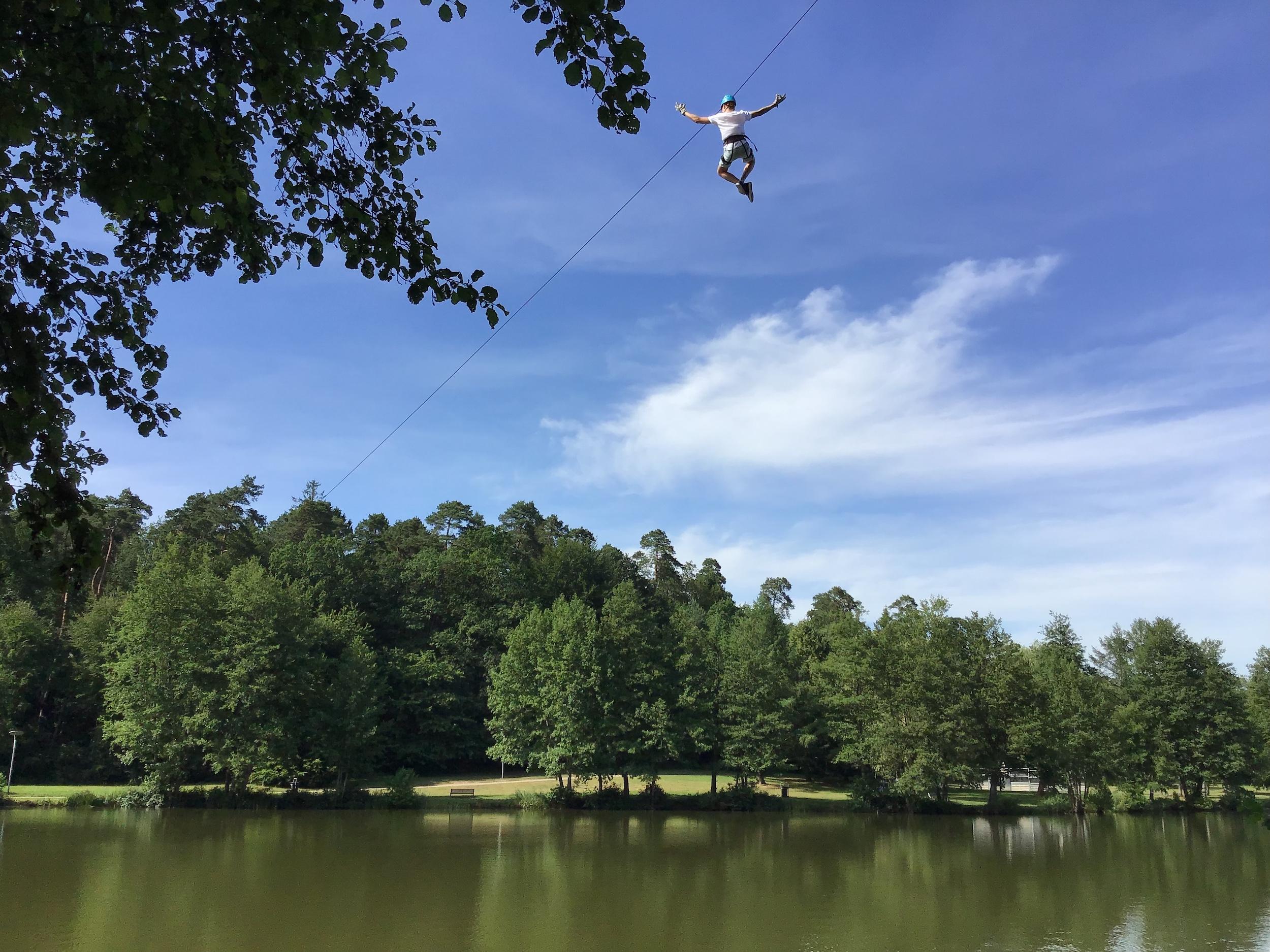 ---
Frequently Asked Questions
What is so amazing about MFL?
There is nothing more exciting than the ability to understand and communicate in a different language, without fear of failure and with increasing confidence and resilience.
What do we do well?
The Department is driven by passion about foreign languages and cultures, and is committed to engendering this enthusiasm in our pupils.
Why do students enjoy MFL so much?
We pride ourselves on the uniqueness of our MFL lessons and craft them to be varied and engaging, via interactive activities which pupils enjoy.
What support is offered?
We understand that learning a language is a challenge and that there may be times when pupils need our support/ to extend their learning. In class we constantly offer support and extension activities to help reinforce and extend learning. We encourage pupils to seek help from us, either during the course of the lesson, or outside of lesson times.
How rich is the curriculum?
We follow an online resource, which gives excellent opportunities for skill practice in listening, speaking, reading, writing and translation. We use songs and games to introduce and reinforce new concepts. We run a programme of extra-curricular activities including celebrating European Day of Languages, a yr 7 trip to France, a yr 7 celebration of Christmas festivities in Germany and a yr 10 German Exchange.
What we are proud of?
Being able to offer 3 languages in yr 7 – French, German and Spanish.

Running our first ever German Exchange in 2020, which was incredibly successful.

Our first ex-pupil being accepted into Oxford University to study German.
Which languages can my child study at Noadswood?
French, German and Spanish.
How is the language selection completed?
Parents are asked if they have a strong preference for a particular language for their child, based on a child being bilingual/ having relatives of a particular nationality/ wishing to pursue a particular career.
Is there the chance to study another language?
For pupils who prove themselves to be good at French/ German, there is the opportunity for them to study a second MFL in yr 8.
What happens at GCSE?
Pupils can opt for French, German or Spanish, depending on their KS3 languages.
What is the timetable allocation for MFL in KS3/4?
In yr 7 pupils do 4 hours a fortnight of French/ German or Spanish. In yr 8 pupils continue with the same language for 4 hours a fortnight, with some pupils studying a second modern foreign language, dividing their 4 hours of lesson time between the two languages. In yr 9 pupils start their GCSE options and are able to opt for one or two languages, based on their KS3 study. They have 6 hours per fortnight of lesson time.
How is MFL delivered in yr 7?
Via online resources – Studio, Stimmt, Viva, which provide listening, reading, speaking, writing and translation activities, supplemented by other resources including powerpoints, songs, games, DVDs.
Why is MFL important?
Learning a language enhances pupils' own and their new language skills, future employment prospects, as well as problem solving and communication skills, which are essential in every walk of life.
Will my child enjoy MFL?
100% at Noadswood.
---
Synopsis of Study