Parent Staff Association
We were delighted to continue the Noadswood Parent Staff Association (PSA) for 2020/2021.
Our next meeting is a Virtual one at 6.30pm on 12/11/2020. If you would like to join, please email us at: psa@noadswood.hants.sch.uk
Information
As you know, we hope, we are keen to see our school and local community working more closely together to ensure that our pupils continue to receive the first class educational experience that we are so proud to deliver- we recognise that this is about so much more than just great teaching. Research has shown that parental/carer involvement has a very significant impact on a child's achievement, attainment and wellbeing at school.
We'd like you to think back to your genius support of your child's primary school that enabled you to be at the heart of it and your child's educational experience, roll up your sleeves and come and do exactly the same, here with us at Noadswood, thereby dispelling the myth – as myth it certainly is – that secondary schools are oh, so different, and don't need parent power. This is utter nonsense – we need you, and even more importantly, your children need you right in the thick of their school lives until they leave.
What does our PSA involve?
It will involve around three meetings per year – maybe a few more if we plan an event together -in which staff, parents and friends of the school will get together to discuss ways in which we can enrich our children's learning experiences.
We welcome parents, carers, family members or, indeed, anyone who's part of or connected to our school community in any way who would like to become involved; no skills needed just a willingness to come up with great ideas for events or fundraising or, in fact, anything at all you think would be fabulous, or a bit of time to help out where you can or both… It's that simple!
The PSA is a fantastic way of getting to know other local families and our colleagues whilst making a real contribution to the quality of school life for all. As you might expect, PSA activity and events will vary from school to school and so at our first meeting we will look to shape the direction of our unique, Noadswood PSA. Whilst fund-raising is often part of a PSA's activities and directly contributes to the improvement of the school for your children, there's far more to it than that. PSAs provide a way to build our whole school community, including making links with wider society, all of which benefits our school and offers a positive influence within our local area for all our children.
This varied menu of PSA life means there's something for everyone – it's not just about being on the committee.
We really believe that together, we will see ever more great things within our school. If you'd like to know more or get involved please do drop us an email: psa@noadswood.hants.sch.uk
What have we organised already?
A Parent/Staff Quiz Night

A year 7 'spook-tacular' welcome disco

A Bags2School fundraising event

A years 7-9 Christmas disco

Tea/coffee and drinks at key events

Chocolate gifting at school to promote kindness

Easter events
Who is part of our team?
Claire Blowers - Chair, RS teacher and committee member
Suzie Pavitt- Vice Chair, parent and committee member
June Hill - Treasurer, parent and committee member
Eddie Rollett- History teacher, secretary and step-parent committee member
Laura Woods- Lead Practitioner in Geography and committee member
Kathryn Marshall- Headteacher and committee member
Lou Thompson- Parent and committee member
Kirsty Lambley- Reception team member, parent and committee member
Laura Ebblewhite- History teacher and committee member
Christiane Rose- Parent and committee member
Theresa Gregory- Parent and committee member
Nina Lazarski- Parent and committee member
Katie Harris - Parent and committee member
---
PSA Events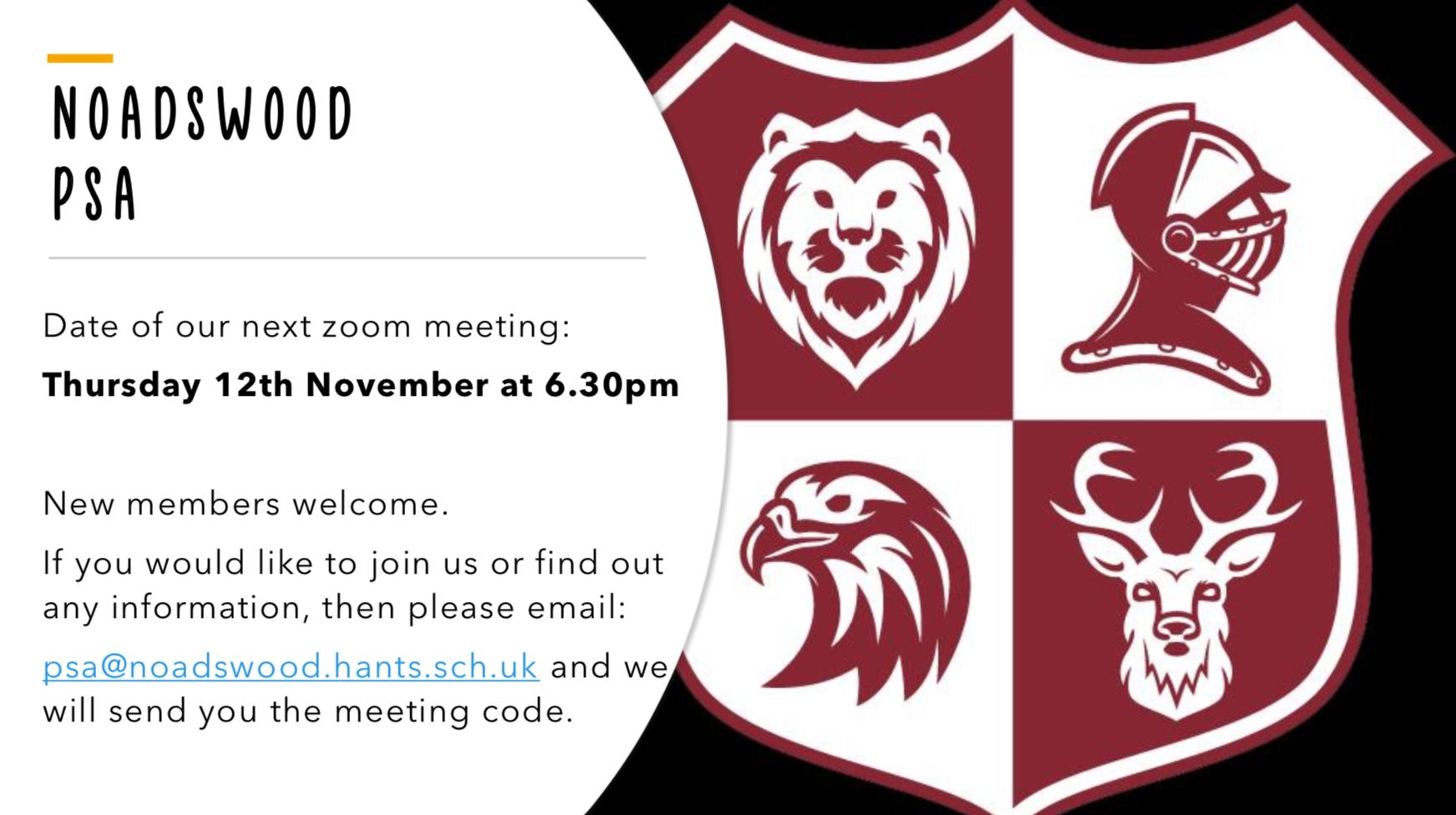 PSA Newsletters