This page will give you the latest updates from Noadswood about Covid-19. It includes our risk assessments, what to do if documents, symptom checker and important information from the school. We also have a specific safeguarding during Covid-19 sub section and our remote learning sub section.
Common Symptoms
The most common symptoms of coronavirus (COVID-19) are recent onset of: 
A new continuous cough 
A high temperature 
A loss of, or change in, your normal sense of taste or smell (anosmia) 
Self-Isolation and Notification Reminders
What happens if my child has a positive LFT? 
When an individual has a positive LFT please let health@noadswood.hants.sch.uk know as soon as possible as well as log this with the national website. 
Any individual with a positive LFT should isolate. If they do not have symptoms, they do not need to complete a PCR.  
Please update health@noadswood.hants.sch.uk with the outcome of any PCR tests. 
Remote learning will be made available to students via the FROG learning portal. If you have any issues or concerns about work, please do contact your child's Year Leader. 

Should my child complete 7 days of testing even if they have had C-19 within the last 90 days? 

Yes - the DfE state that "even if someone has tested positive for COVID-19 within the last 90 days, they are strongly encouraged to take part in LFT testing." 

If my child has symptoms, should they do a PCR? 

The temporary suspension of a confirmatory PCR test is for individuals who are asymptomatic. Individuals who are experiencing any of the main symptoms of COVID-19 should take a PCR test. This advice has not changed. However, if an individual is experiencing symptoms and has already had a positive LFD test result, they do not need to take a PCR test as well and should isolate. 

What is the new isolation period? 

The minimum period of isolation for positive cases is to be reduced to 5 full days from 17/01/2022 which will enable individuals with negative test results on days 5 and 6 to emerge from isolation on day 6. Individuals who test positive will be able to leave self-isolation after a further five full days, subject to having two negative LFT results, 24 hours apart. The day symptoms begin or you test positive is day zero. The next day is day one of your isolation period. You can take your first test on day five. If it is negative, you can take another test 24 hours later on day six. Assuming this is also negative - and you do not have a temperature - you can immediately leave isolation.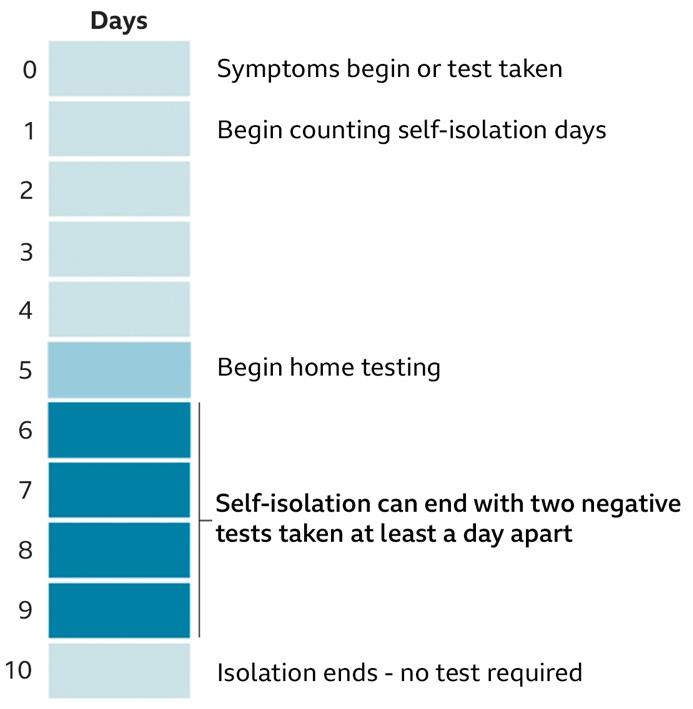 Further information is available at https://www.nhs.uk/conditions/coronavirus-covid-19/ 
---
Key Updates
14/01/2022 - Parent / Carer Update
03/01/2022 - Parent / Carer Update
---
Risk Assessments
Post Step 4: September 2021:
---
Symptoms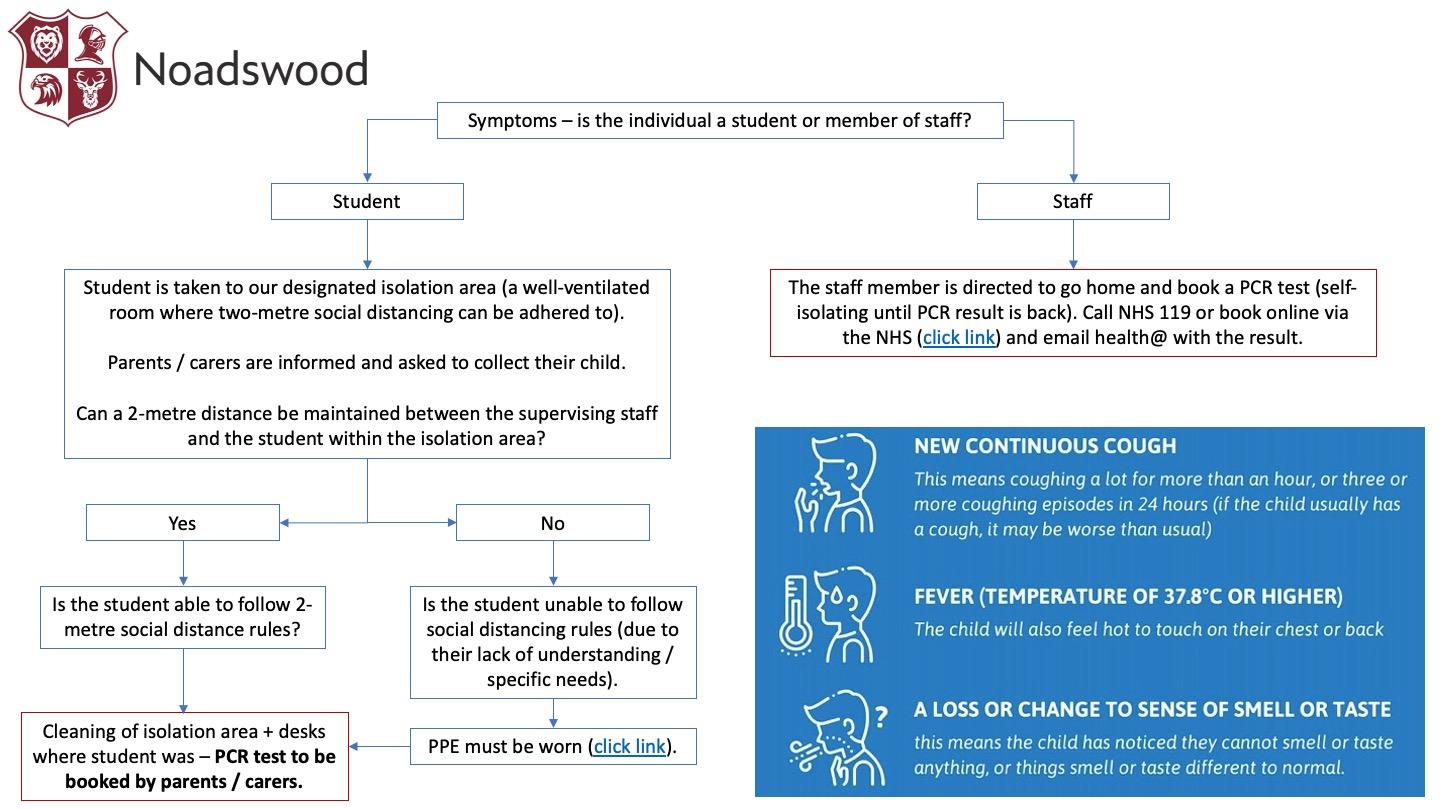 ---
Lateral Flow Testing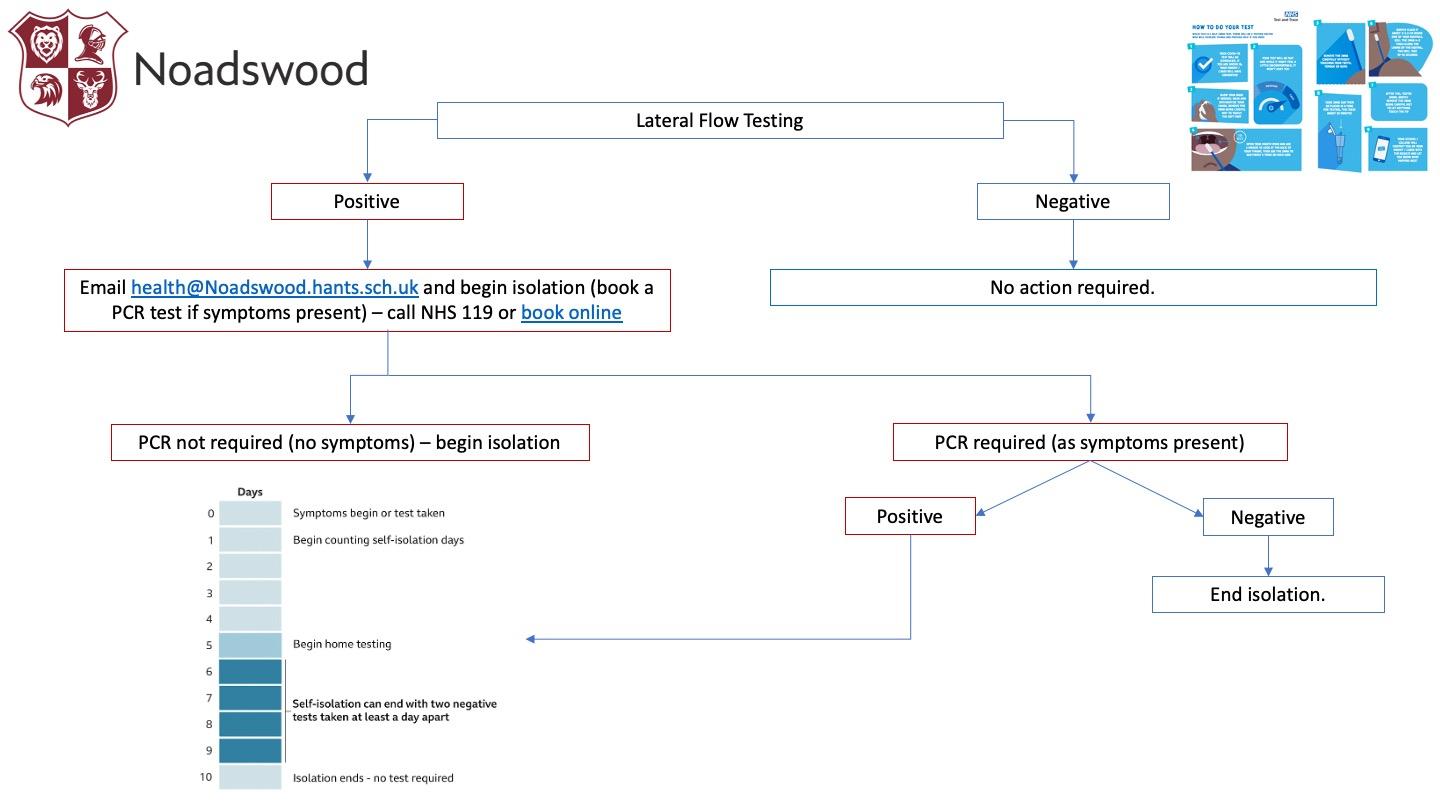 ---
Close Contacts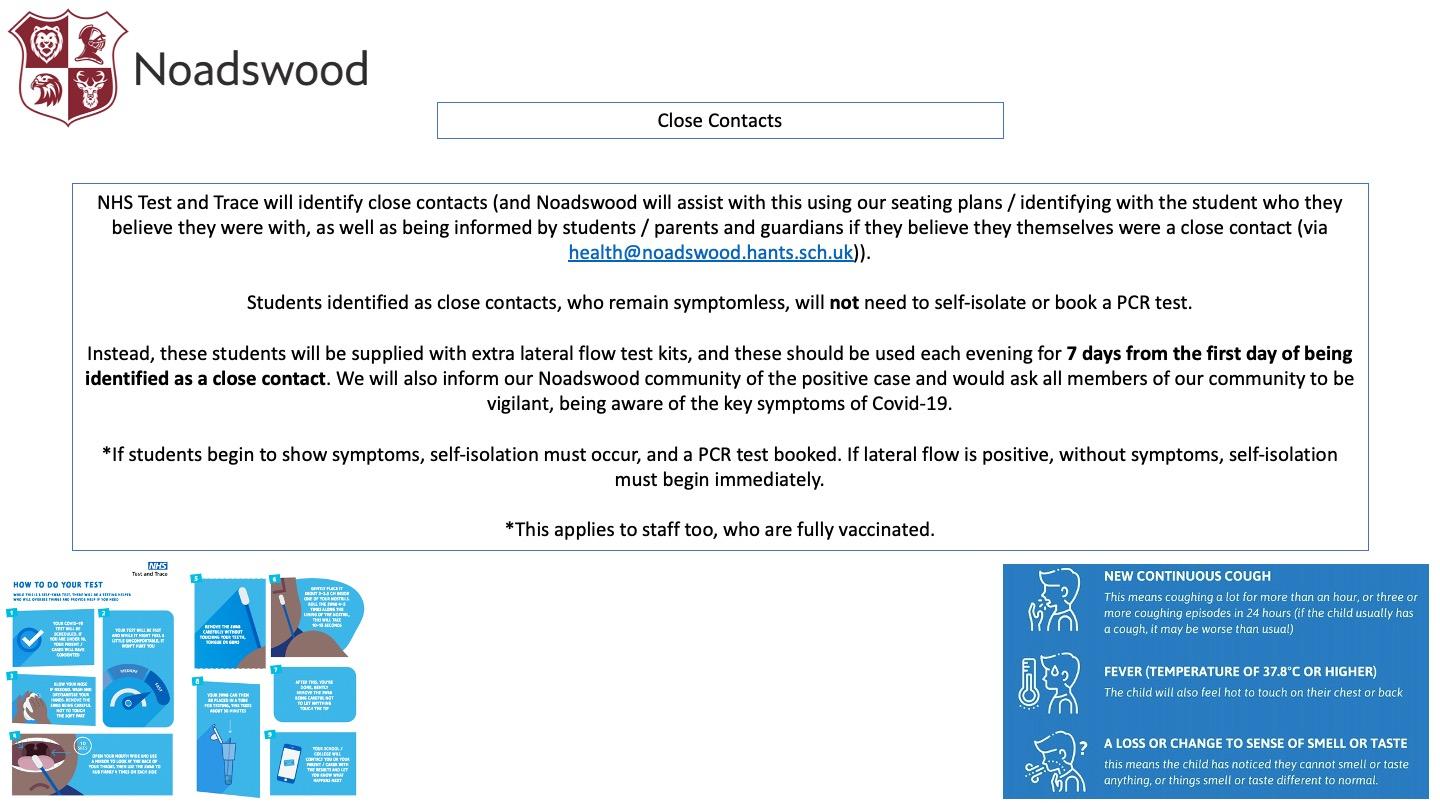 ---
PCR Testing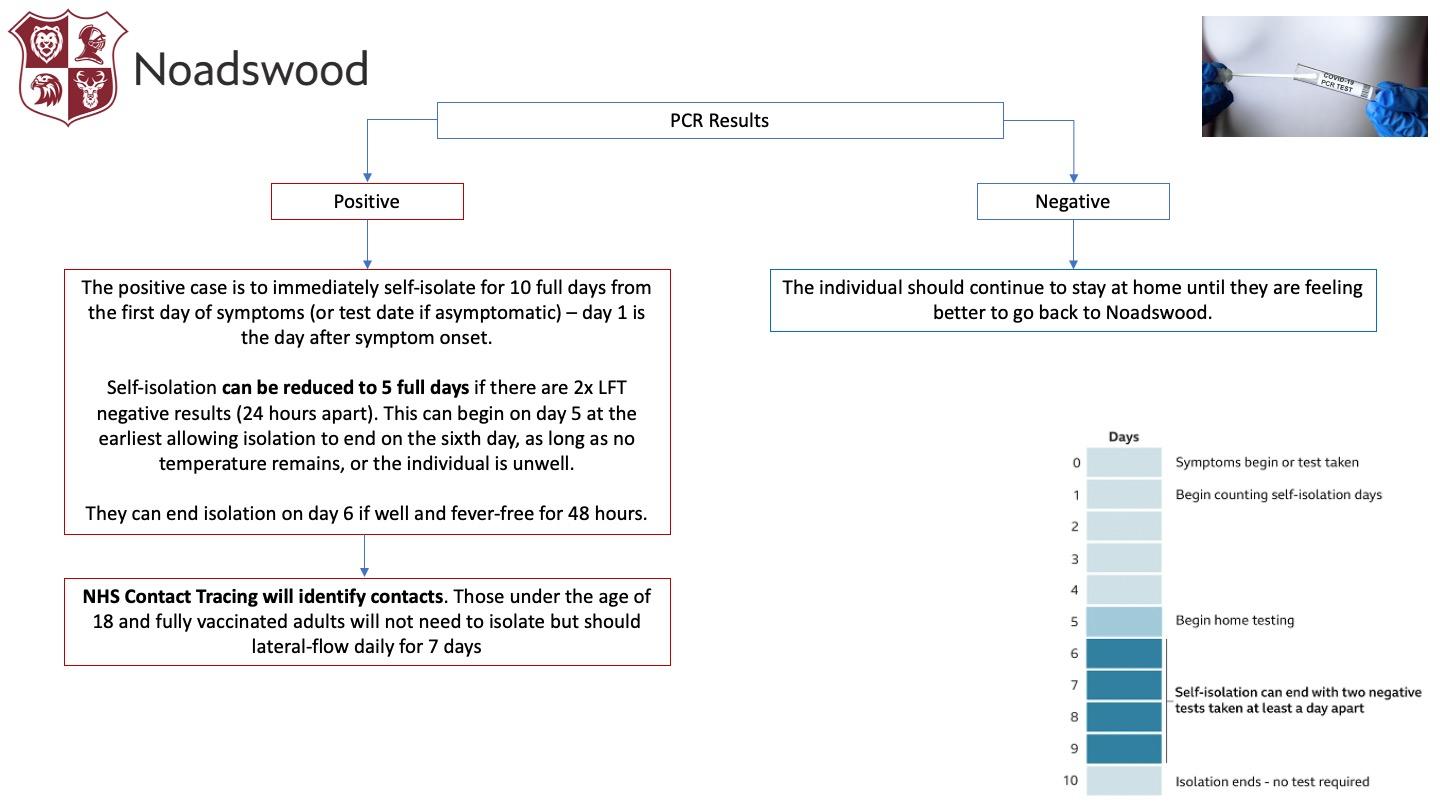 ---
Tiers and Advice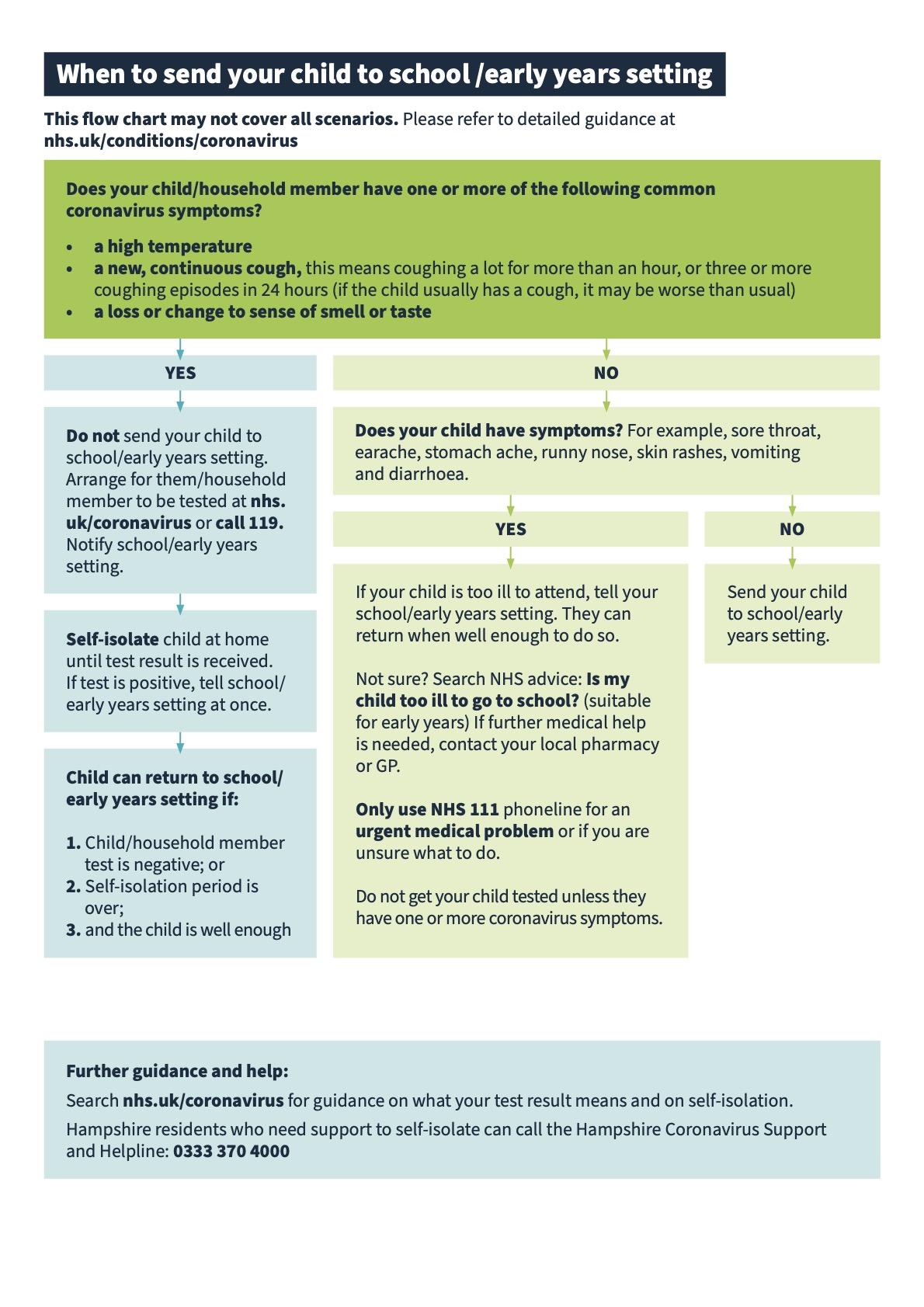 ---
Symptom Checker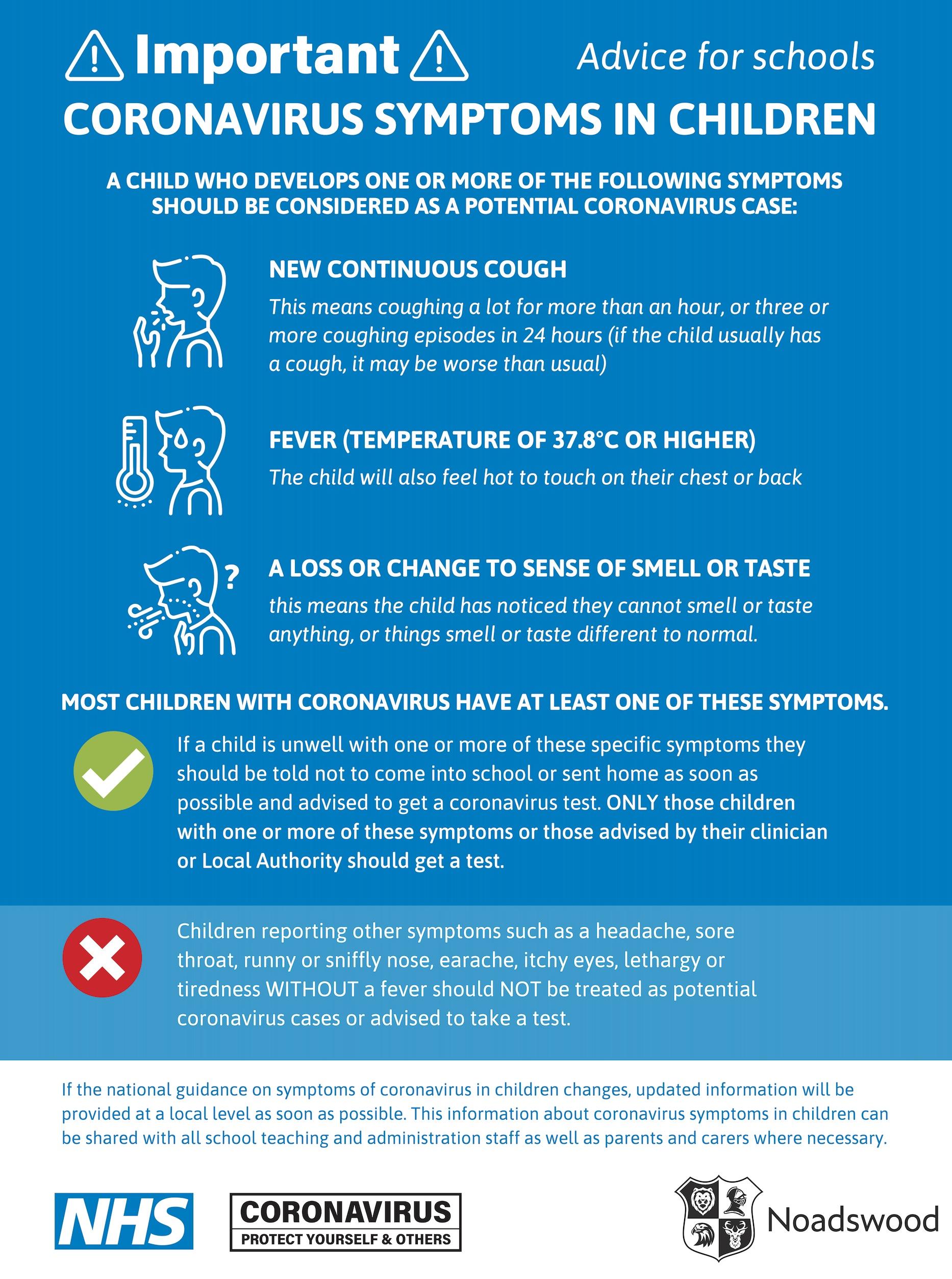 ---
Face Coverings - WHO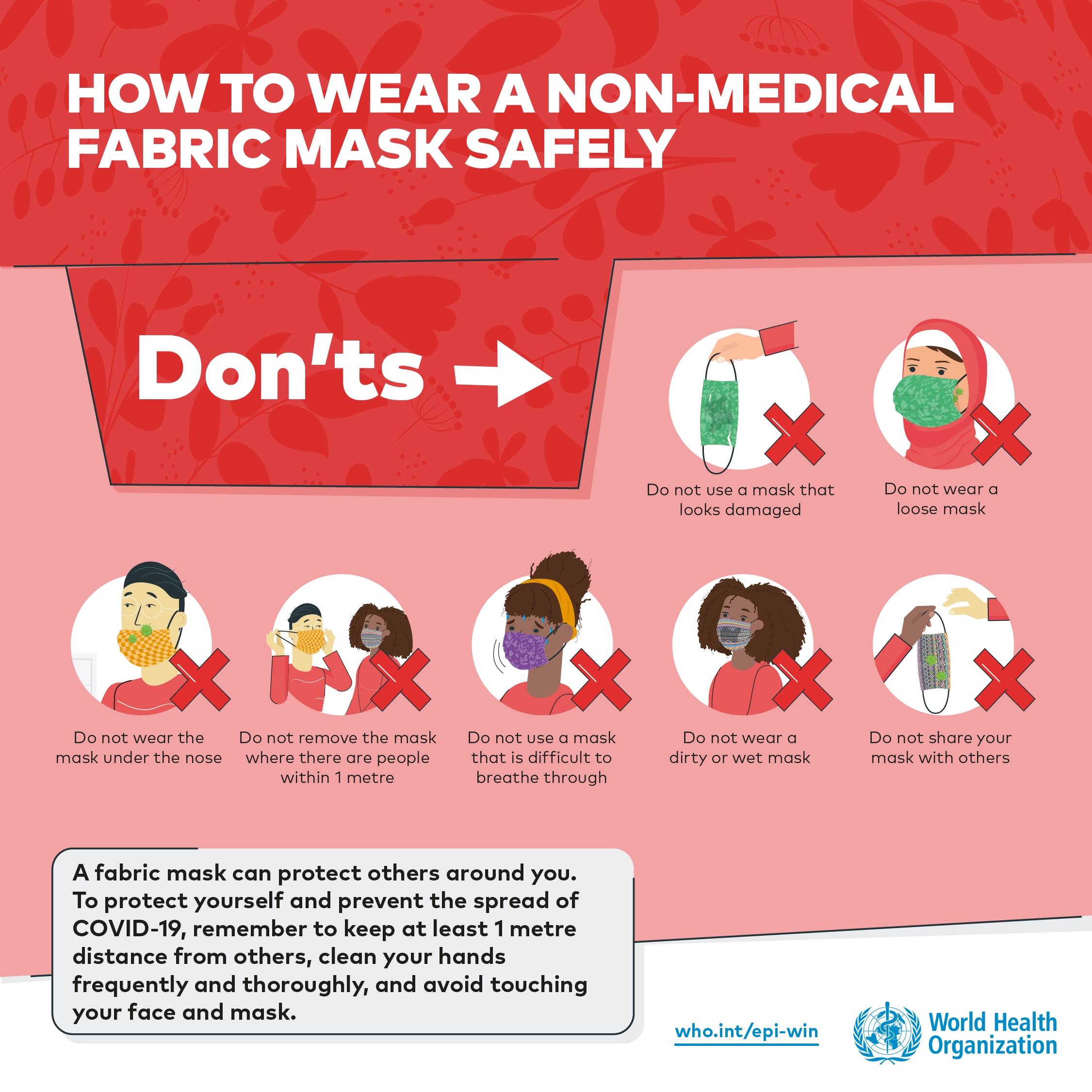 ---
Published Letters
14/01/2022 - Parent / Carer Update
03/01/2022 - Parent / Carer Update
10/12/2021 - Parent / Carer Update
03/12/2021 - Parent / Carer Update
29/11/2021 - Covid Community Update - Update to Year Groups Remote Working
28/11/2021 - Covid Community Update
26/11/2021 - Covid Community Update - Remote Learning Year 9 / Year 10
25/11/2021 - Covid Community Update
12/10/2021 - Covid-19 Vaccinations and Testing
14/09/2021 - Year 11 Covid-19 Update
11/09/2021 - Year 11 - More Than 1 PCR Positive
10/09/2021 - PCR (Year 8) Close Contact Students
10/09/2021 - Year 9 - More Than 1 PCR Positive
10/09/2021 - Year 11 - More Than 1 Lateral Flow Positive
10/09/2021 - PCR (Year 9) Close Contact Students
10/09/2021 - Lateral Flow (Year 8) Close Contact Students
09/09/2021 - PCR Close Contact Students - 10 Days Lateral Flow Testing Required
06/09/2021 - Lateral Flow Close Contact Students
06/09/2021 - Notifying the Community
---
Thursday 22nd July 2021 (Contact Students)
Thursday 22nd July 2021 (Non-Contact Students)
Thursday 22nd 2021 (Community Update)
Wednesday 14th July 2021 (Contact Students Year 9)
Wednesday 14th July 2021 (Non-Contact Students Year 9)
Wednesday 14th July 2021 (Community Update (2))
Wednesday 14th July 2021 (Contact Students)
Wednesday 14th July 2021 (Non-Contact Students)
Wednesday 14th July 2021 (Already Isolating Non-Contact Students)
Wednesday 14th July 2021 (Community Update)
Friday 9th July 2021 (Contact Students)
Friday 9th July 2021 (Non-Contact Students)
Friday 9th July 2021 (Community Update)
Sunday 20th June 2021 (Contact Students)
Sunday 20th June 2021 (Non-Contact Students)
Sunday 20th June 2021 (Community Update)
Wednesday 31st March 2021 (Contact Sudents)
Wednesday 31st March 2021 (Non-Contact Students)
Wednesday 31st March 2021 (Community Update)
Face Coverings - DfE Update (March 2021)
Covid-19 - 2021 - Virtual Learning Data
Covid-19 - 2021 - Student Survey
Covid-19 - 2021 - Parent / Carer Survey
Covid-19 - 2021 Lockdown Update
Covid-19 - January 2021 Key Worker and Support Students (Provision)
Covid-19 - January 2021 Return (Update)
Covid-19 - January 2021 Return
Covid-19 - January 2021 Consent (Lateral Flow)
Covid-19 - January 2021 Staff Consent (Lateral Flow)
Covid-19 - January 2021 Critical Workers
Covid-19 - January 2021 Volunteers
Covid-19 Christmas update - published Thursday 17th December 2020
Wednesday 16th December 2020 (Contact Students)
Wednesday 16th December 2020 (Non-Contact Students)
Wednesday 16th December 2020 (Community Update)
Monday 30th November 2020 (Contact Students)
Monday 30th November 2020 (Non-Contact Students)
Monday 30th November 2020 (Community Update)
Tuesday 13th October 2020 (Contact Students)
Tuesday 13th October 2020 (Non-Contact Students)
Tuesday 13th October 2020 (Community Update)
Monday 12th October 2020 (Non-Contact Students)
Monday 10th August 2020 (Contact Students)