This page will give you the latest updates from Noadswood about Covid-19. It includes our risk assessments, "what to do if" document, symptom checker and important information from the school. We also have a specific safeguarding during Covid-19 sub section and our remote learning sub section.
Updates Risk Assessments - June 2021
---
Tiers and Advice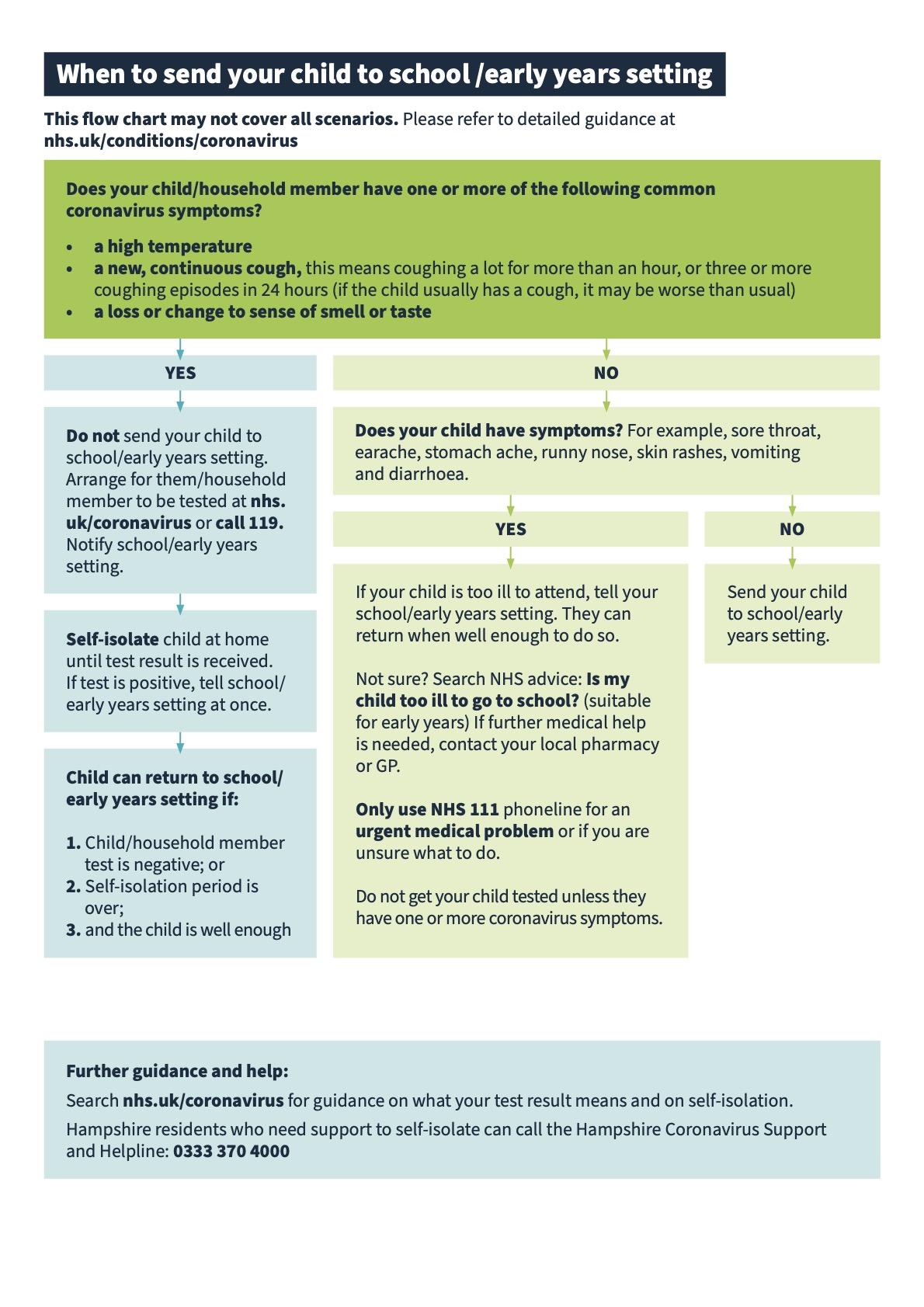 ---
Symptom Checker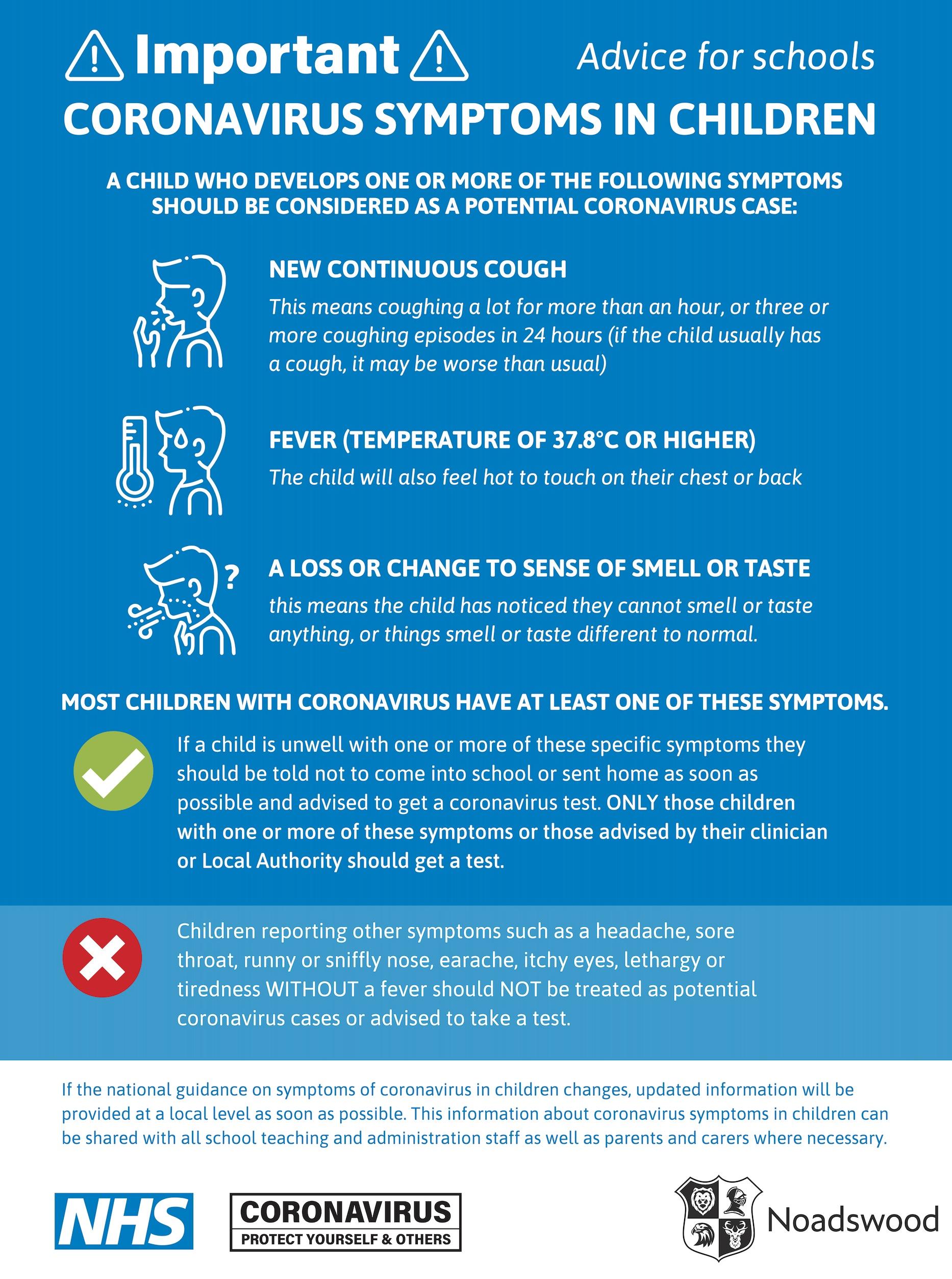 ---
Face Coverings - WHO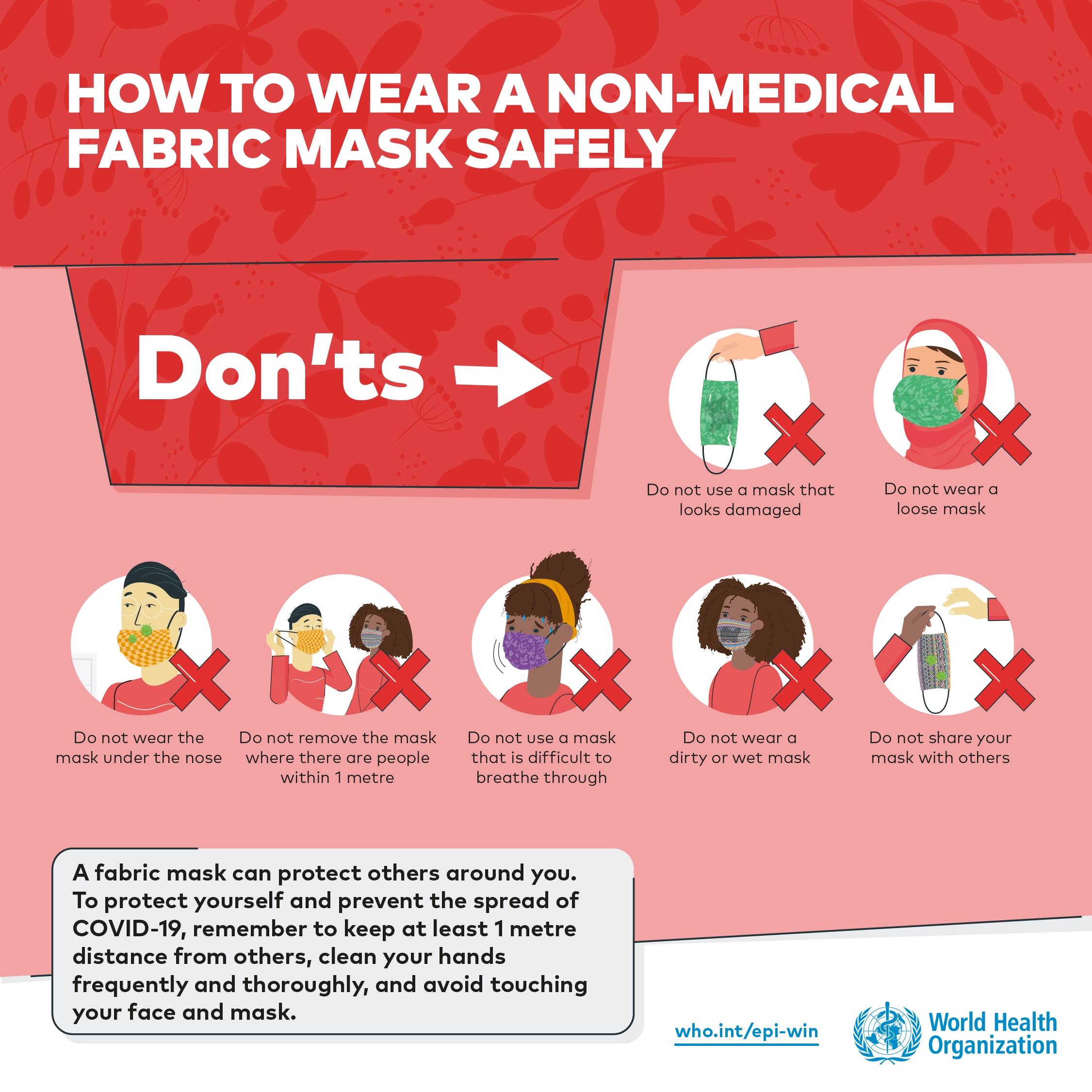 ---
"What to do if"
Our "what to do if" document is a parent guide for the procedure to follow if there are Covid-19 symptoms, testing and what to do if positive or negative results come in (click here):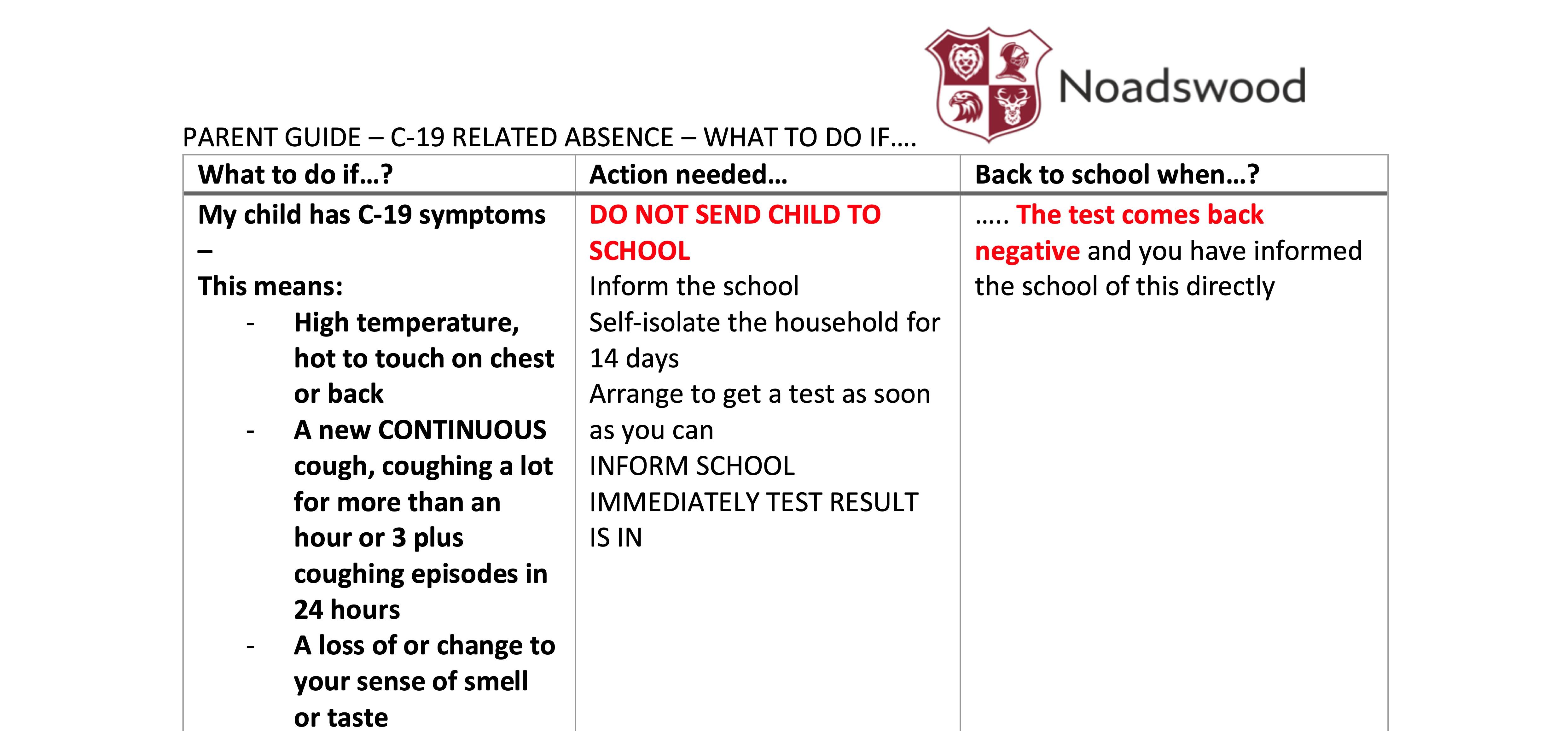 ---
Risk Assessments
We have updated our risk assessments and unified them into one document, which can be accessed below:
June 2021 Risk Assessment
For reference, we've also included all our previous risk assessments which were published in September 2020 and applicable until March 2021.
---
Published Letters
Wednesday 31st March 2021 (Contact Sudents)
Wednesday 31st March 2021 (Non-Contact Students)
Wednesday 31st March 2021 (Community Update)
Face Coverings - DfE Update (March 2021)
Covid-19 - 2021 - Virtual Learning Data
Covid-19 - 2021 - Student Survey
Covid-19 - 2021 - Parent / Carer Survey
Covid-19 - 2021 Lockdown Update
Covid-19 - January 2021 Key Worker and Support Students (Provision)
Covid-19 - January 2021 Return (Update)
Covid-19 - January 2021 Return
Covid-19 - January 2021 Consent (Lateral Flow)
Covid-19 - January 2021 Staff Consent (Lateral Flow)
Covid-19 - January 2021 Critical Workers
Covid-19 - January 2021 Volunteers
Covid-19 Christmas update - published Thursday 17th December 2020
Wednesday 16th December 2020 (Contact Sudents)
Wednesday 16th December 2020 (Non-Contact Students)
Wednesday 16th December 2020 (Community Update)
Monday 30th November 2020 (Contact Students)
Monday 30th November 2020 (Non-Contact Students)
Monday 30th November 2020 (Community Update)
Tuesday 13th October 2020 (Contact Students)
Tuesday 13th October 2020 (Non-Contact Students)
Tuesday 13th October 2020 (Community Update)
Monday 12th October 2020 (Non-Contact Students)
Monday 10th August 2020 (Contact Students)