Dear Year 10 students (and parents/guardians),
Thank you in advance for coming along to your first test appointment to enable us to pave the way for reopening the site to you all really soon. We are grateful for your support with this Department for Education programme that we are running at Noadswood as one of a range of ways we are working to keep you and each other safe. 
Your first test of three we will be running in school will be on Friday 5th March. 

The specific timings for your tutor group are below.
As you will know, we remain in national lockdown so it's really important that you arrive at your designated time, and don't take the opportunity to meet up with friends from other groups either before or after your slot. We do need you to go straight home. 
As you approach school, please could you observe two of the other measures: remain socially distanced and wear your face covering unless you're exempt from doing so, of course. 
Please go straight to line up under the covered way approaching the hall, again socially distanced with your face covering on. Thanks so much for all of that. 
There will be no lessons for you or assignments set on this day - the testing timetable will make it too disrupted a day for you and staff. 
So when you get home, take the time to catch up with something you've meant to do or finish off, or to revise, to read, or to enjoy a hobby or some time in the garden if it's a decent day.
---
Friday 05/03/2021 (Test I)
| | |
| --- | --- |
| Time (Testing) | Tutor Group |
| 8.45am | 10A-DSm |
| 9.15am | 10A-ECa |
| 9.45am | 10D-JBr |
| 10.15am | 10D-JCh |
| 10.45am | 10K-EWi |
| 11.15am | 10K-LEb |
| 11.45am | 10W-ACo |
| 12.15pm | 10W-MGu |
Tuesday 09/03/2021 (Test II)
| | |
| --- | --- |
| Time (Testing) | Tutor Group |
| 1.00pm | 10A-DSm |
| 1.20pm | 10A-ECa |
| 1.40pm | 10D-JBr |
| 2.10pm | 10D-JCh |
| 2.30pm | 10K-EWi |
| 2.50pm | 10K-LEb |
| 3.10pm | 10W-ACo |
| 3.30pm | 10W-MGu |
We look forward so much to seeing you.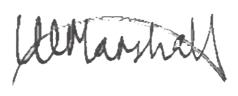 Miss Marshall and all the Noadswood staff