The English Department at Noadswood prides itself on enthusing students with a love of the English language and Literature. Students are given the opportunity to engage with a range of texts from different cultures and historical periods.
During their time at Noadswood, students will develop the skills needed to communicate effectively through the use of spoken and written language and understand and respond to a variety of texts. There is a strong focus on the key skills of reading, writing and speaking and listening. We aim to improve students' technical accuracy in written work, raise their critical understanding by developing their thinking and analytical skills, increase their cultural awareness through the exploration of a wide range of reading material and encourage their creativity through drama, independent reading and imaginative writing.
We believe that the study of this subject at Noadswood should not only prepare students for further study and the world of work, but also instill a genuine appreciation and enjoyment of English that stays with them for life.
Key Stage 3
At Key Stage 3, students are introduced to a range of engaging and diverse topics designed to develop reading, writing and speaking and listening skills. Students will study poetry, works of contemporary fiction, non-fiction and media, scripts and literature from other times. We believe that the skills students develop in our subject will benefit them not only in English, but across the curriculum.
Key Stage 4
During Key Stage 4, students will study AQA GCSE English Language and AQA GCSE English Literature. The Literature course focuses on a 19th Century novel, a collection of 15 poems, a modern text and a Shakespeare play. The English Language course requires students to study a range of non-fiction and fiction extracts. These studies assess both the reading and writing of these text types. Work is assessed through a combination of exam style questions in class and in examination conditions throughout the key stage. These lead up to the final examinations in the Summer of Year 11. We offer students a range of support programs and revision sessions to ensure that all students have the opportunity to achieve their full potential. We are proud of our recent GCSE results and believe these to be the result of the hard work and dedication of students and teachers alike.
Noadswood Read Aloud
Back in the 1980s and 90s (long, long ago!) young people wouldn't rush home on their phones keen to spend more time on their phones! And some of us would be keen to sit down to watch a programme called Jackanory, where celebs of the day would read aloud the best in children's fiction, transporting us to magical worlds, diverse and captivating. As we lost ourselves in the story, we'd be developing our vocabulary, our ability to shuffle language around to have the impact we wanted and our imaginations. We'd also relax in to these other worlds, and dial down our daily stresses as a result. At Noadswood, we'd love something of that experience for our young people at our school and at our local primary schools - what could be more important, now more than ever, than stories, read aloud that we can enjoy together? Use the link below to visit our dedicated page (click link)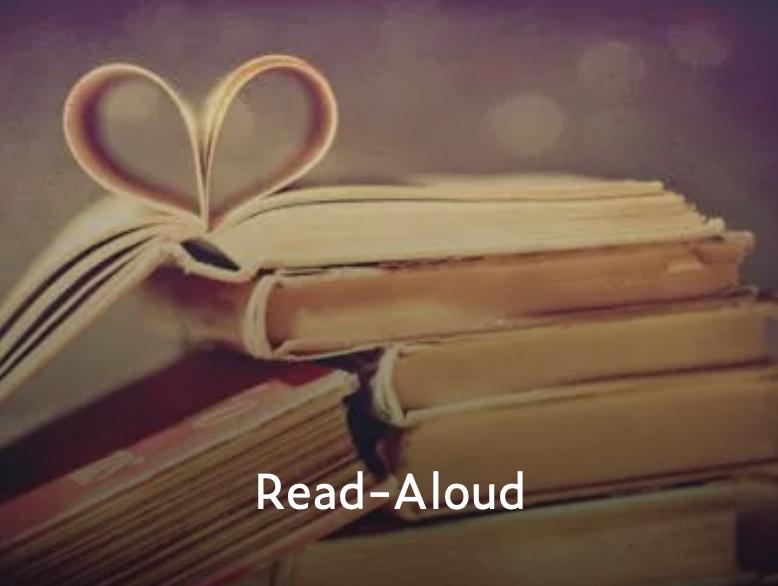 ---
Frequently Asked Questions
What is it that is so amazing about English?
English is the keystone of the educational system. It underpins the curriculum.
What do the English department pride themselves on?
We give pupils an opportunity to engage with a diverse range of texts

We encourage empathetic understanding

We help pupils to make sense of the word and the world
 ​​​​​​Pupils enjoy expressing their opinions, they love good narratives which engage and challenge and they like writing in different forms
​​​​​

What support do you offer
After- school revision

Enrichment activities such as Blog Club and Creative writing

Poetry Slam

Visiting theatre companies

Theatre trips
How rich is the curriculum?
We are incredibly proud of our rich and diverse curriculum. We are passionate about opening young minds to the merits of Shakespeare. We inspire them to find meaning in Poetry and we encourage them to question the worlds they are presented through modern texts. We study texts from all around the world and from different points in time. 
What courses do you offer?
We offer two courses: English Language and English Literature. Both are compulsory.
​​​

What do students achieve?
We are really proud that 80% of students Grade 9-4 and 20% get grade 9-7
What does English look like in Year 7?
At Key Stage 3 our curriculum focus is an introduction to all the key focus areas for future success. We build a spiral curriculum from Year 7-11 fostering a passion for Literature and a love of language.
​​​​​​

When does GCSE begin
We begin our pre-GCSE content in Year 9.
D​​​​​

o we study Shakespeare in Year 7?!
Yes – to demystify the Bard and continue the great work our Primary partners do in Key Stage 2 with Shakespeare's great works.
​​​​​​

Why is English important?
We offer a gateway to understanding the world – the key to everything is Literacy. To read, interpret, analyse and explore the world around you and the world presented to you. We wish to teach how our tools create enquiring, questioning minds of the future.
​​​​​​

Will my child enjoy English?
You'll love English at Noadswood if you like to have our say, explore new worlds real and imagined. If you like to argue your point and question the words of others. If you love to read and love to write.
​​​​​​

My child struggled with English in primary. How will you help?
We offer lots of support if English hasn't previously interested you
What do students go on to do with English?
So many things - college and university, the Arts Industry, the third sector, Teaching, Law, Global business
Do you set in English?
No, we teach in mixed ability groups for English. In some Year groups we create a top set, but keep the majority in mixed ability groups. We believe this is the best setting criteria for English.
Do you offer any clubs or enrichment opportunities?
Yes. We have a creative Writing club and we do debate competitions. This even took us to 10 Downing Street a few years ago.
---
Synopsis of Study
Year 7 – English
Autumn
In Year 7 we begin with an introduction to English in the Autumn Term 1 – exploring all elements that make up our programmes of study. We touch on reading, Writing and the Spoken Word. We explore some of the earliest writings, in Middle English, through Chaucer and move right up to date exploring Slam Poetry and current advertisements. In Autumn Term 2 we read a selection of Gothic Short stories.
We also devote the week closest to November 11th to Armistice Poetry.
Spring
In Spring Term 1 we turn our attention to a more in-depth study of Advertising. Looking at its development through time from the patriarchal gender role depictions of the 1950s to the modern adverts that defy gender stereotypes and dare to educate too. 
In Spring Term 2 we study a selection of poems.
Summer
In Summer Term 1 we turn our attention to Shakespeare.  In Year 7 we are transported to the forests of Athens to meet with Puck and cause some mischief in 'A Midsummer Night's Dream'. In Summer Term 2 we read, explore and discuss the novel 'The Boy in the Striped Pyjamas' John Boyne's extraordinary tale of two boys on different sides of the fence in Nazi controlled Poland.  
Year 8 – English
Autumn
In Year 8 we begin with a continuation of exploring texts from time gone by, this leads on from the gothic studies of Year 7. We walk the streets of Victorian London with some of its most infamous villains (Bill Sikes by Charles Dickens, Miss Havisham by Charles Dickens, Dorian Gray by Oscar Wilde, Dracula by Bram Stoker, The Hunchback of Notre-Dame by Victor Hugo and Frankenstein's monster by Mary Shelley). In Term 2 we use what we have learnt about the villains above, we will then focus on the Dickens classic: A Christmas Carol. We also devote the week closest to November 11th to Armistice Poetry.
Spring
In Spring Term 1 we turn our attention to Media. We explore the /Media for Entertainment' an exploration of gaming – specifically a study of the phenomenon that is Fortnite and Film Franchises. We look at marketing to target audience, funding and ensure our students develop an understanding of how they are targeted and manipulated as consumers. 
In Spring Term 2 we study a selection of poems.

Summer
In Summer Term 1, it's time to take the journey from the forests of Athens (Year 7s 'A Midsummer Night's Dream) to the open seas of Europe with Shakespeare's The Tempest.
In Summer Term 2 we enjoy a modern text from the following selection: Holes by Louis Sacher, The Hunger Games by Suzanne Collins, Boy 87 by Ele Fountain, Fat Boy Swim by Catherine Ford, Thursday's Child by Noel Streatfeild, The Recruit by Robert Michamore and Trash by Andy Mulligan.
Year 9 – English
Autumn
In Autumn Term 1 we continue our wanderings in the streets of Victorian London, following 'The Strange Case of Dr Jekyll & Mr Hyde'. This is our first read of the 19th century novel that is a set text for GCSE. We take this time to read it for pleasure; to discover the plot and the arcs of our main characters. We explore the context of Victorian London – building on prior learning from Year 7 & 8. In Autumn term 2 we travel the world exploring poetry from other cultures.

Spring
In the Spring Term we travel to Shakespearean Italy and explore the romantic entanglements of Romeo and Juliet - in the play of the same name - or Portia and Bassanio in 'The Merchant of Venice'. In Spring Term 2 we voyage to America and learn about life in the 1930s through 'Of Mice and Men' or 'To Kill a Mockingbird'. 
Summer
In this term we prepare for their first formal exam experience, and we study the conventions of the spoken word. Specifically, looking at the language of Sport Commentary. From the tennis courts at Wimbledon to the pitches of the Premier League. From the greens of the Belfry to a cricket match at Lords. 
Year 10 – English Language & English Literature
Autumn
Through Year 10 and 11 we deliver the two separate English GCSE courses. GCSE English Language and GCSE English Literature. In Autumn Term 1 Shakespeare takes us to Scotland as we study the play 'Macbeth' and in Autumn Term 2 we explore the Power & Conflict collection of poetry. All the texts we study follow a golden thread of Power and Conflict. These all have similar contextual links, and this was the rationale for choosing this set of texts, from the choices we have from the AQA exam board. We explicitly make these links throughout our study. Alongside these Literature texts, we take one lesson a week to complete an extended writing task. Writing skills make up 50% of the GCSE English Language paper, so the regular practice of these skills is essential. Each week we will complete either a creative writing task or a persuasive one. 
Spring
In Spring Term one we revisit the novella 'The Strange Case of Dr Jekyll and Mr Hyde'. This text has a first read in Year 9 and now, in Year 10, we explore it in greater depth. We do a deep dive into the key themes and big ideas presented by Robert Louis Stevenson. We also revise the context of: Victorian London; the developments in science and the questioning of religion that derives from this time. We relate these to the issues of today too. In Spring Term 2 we read and explore our final Literature text - 'The Lord of the Fies'. From this point we like to discuss how Jack (the antagonist in 'The Lord of the Flies') is like Macbeth and Dr Jekyll. We can also link these characters to the Duke of Ferarra in the poem 'My Last Duchess'. Writing tasks continue to be a focus for one lesson a week.
Summer
Through this term it is all about the GCSE English Language papers as we build up to the Year 10 Exams. We will teach the skills, that are examined, over the two English Language papers.
Year 11 – English Language & English Literature
Autumn
By Year 11, all aspects of both the GCSE English Language and GCSE English literature courses have been covered. We have studied and assessed all the Literature set texts, through Year 10, and we have competed a first attempt at both GCSE English language exam papers. We complete these, in the exam window, at the end of Year 10. Throughout the Autumn Term, of Year 11, we follow a revision schedule bespoke to individual groups. We will base this schedule on the areas identified for improvement. We will use Year 10 assessments and the Year 10 Summer exams for these diagnostics. We will also be prepping for the Mock Exams that fall in Autumn term two. 
Spring
Throughout this term it is revision all the way. Again, this will be bespoke to individual groups.