Dear Parents and Carers,
The government has started a scheme for increasing data allowances on mobile devices to support students. This scheme temporarily increases data allowances for mobile phone users on certain networks. This is so that children and young people can access remote education if their face-to-face education is disrupted.
Noadswood can request mobile data increases for children and young people who:
Do not have fixed broadband at home
Cannot afford additional data for their devices
Are experiencing disruption to their face-to-face education
If you believe this applies to your child(ren) then please compete the request form below (click link)

Currently the networks for this mobile data who might be able to benefit are:
BT Mobile
EE
Lycamobile
O2
Sky Mobile
Smarty
Tesco Mobile
Three
Vodafone
Other providers may join the scheme at a later stage. As soon as we are made aware of more providers, we will add them to the list.
You will need to provide:
The name of the account holder
The number of the mobile device
The mobile network of that device (e.g. EE / Sky Mobile etc...)
Each provider will vary in how quickly they process requests. Once a network provider has processed a data increase, they'll send a text message to the account holder. It's also possible to check the status of requests through the online service.
I very much hope this helps those who need it.
Wishing you my best,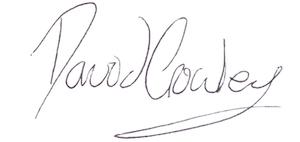 David Crowley