Dear Students, Parents and Guardians,
We're so excited to be welcoming everyone back, via our phased return, from March 8th. Some key visuals have been added to this page, including a quick video showing you first hand some of the key changes. We hope you find it informative and straightforward, but like always if you've any questions please do get in contact with your Tutor, House Leader or any member of the Noadswood staff
---
Staggered Starts
As we did previously, the school day is staggered in terms of start and end time as well as the entry gate for your year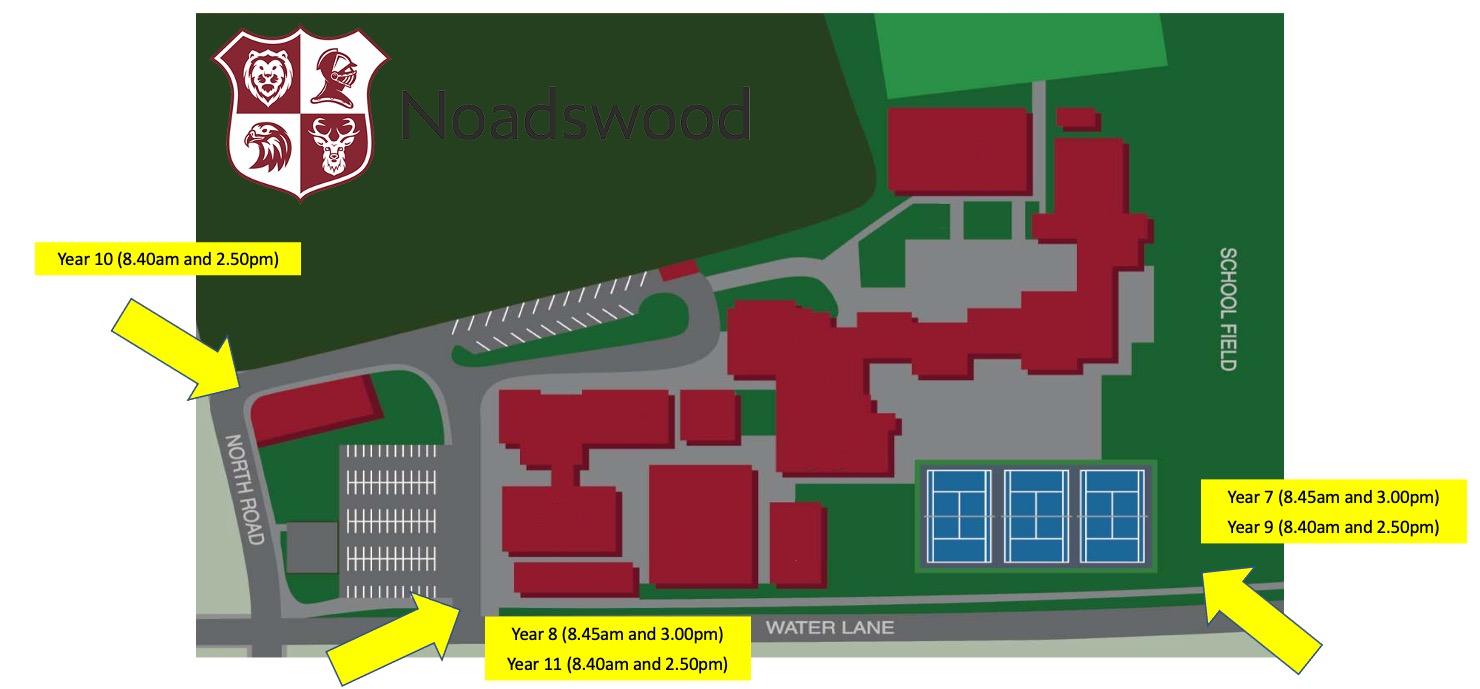 ---
One Way System
The site has a new one way system which all students will be expected to follow - the visual shows the direction of travel around the site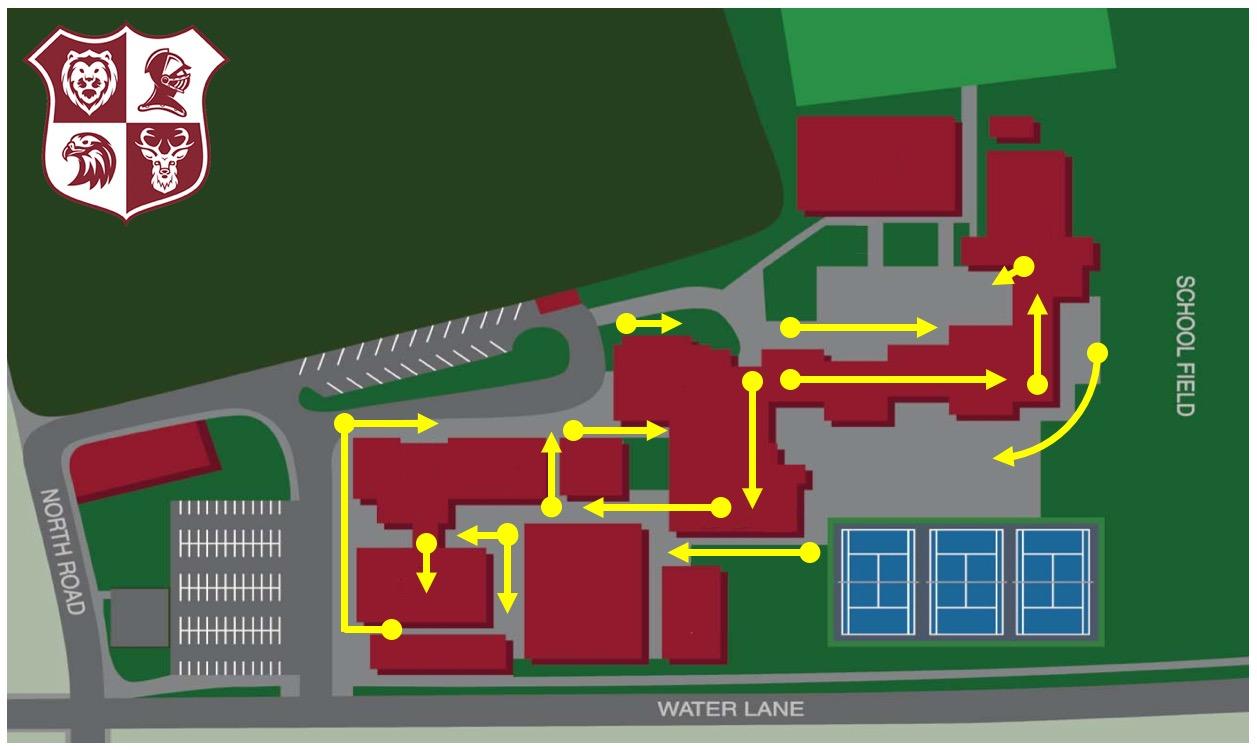 ---
Break and Lunch
On the return to Noadswood you'll notice we have installed 3x large marquees - one in the Year 7/9 area which will be shared by these year groups, one in the Year 8/10 area which will be shared by these year groups and one for Year 11 in their area.
On return you will not be allowed to be in the school buildings during break or lunch time and along with this there is a no food policy inside the buildings. This is to make the learning environment as pleasant as possible whilst keeping as Covid secure as we can. This excludes coming into the building to use the toilet or accessing Safe Haven via the issued pass (including food being allowed here) / the LRC when available for Year 11 (food cannot be taken into the LRC).
We've invested heavily in 3x amazing large marquees to give all students plenty of space whilst having somewhere to sit during social times. The marquees are extremely well ventilated, but also have chairs and are easily accessed for all in the zone.
The School Hall remains open for students who wish to eat their lunch at a table - it is sectioned off for each Year group.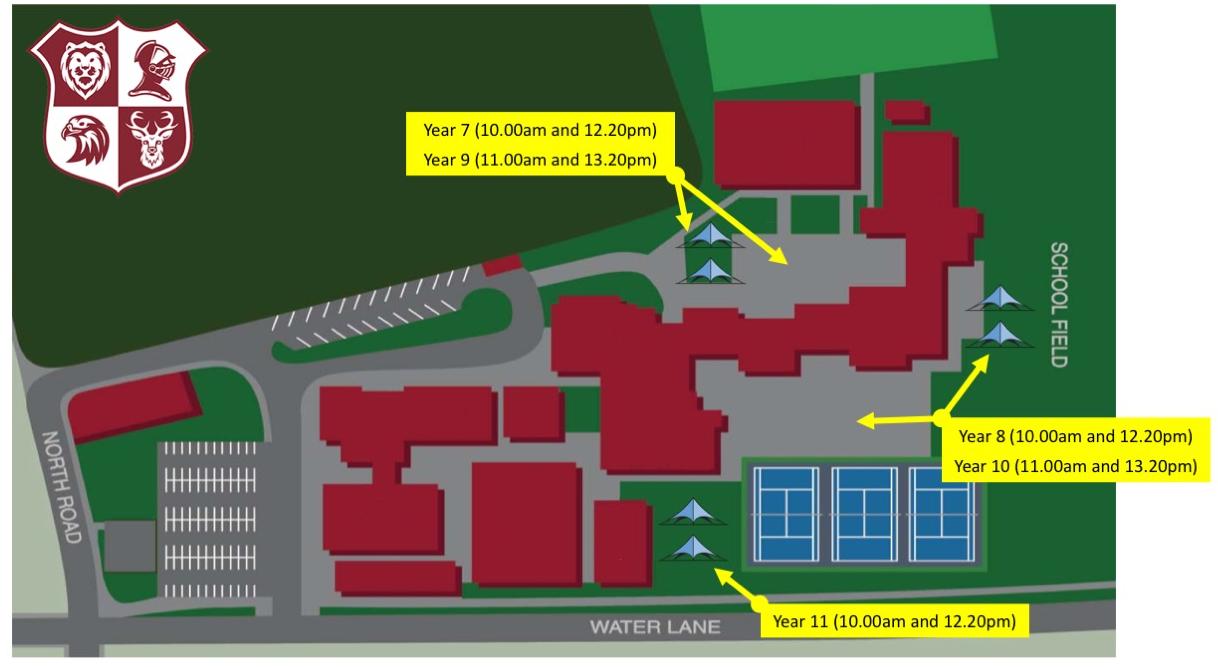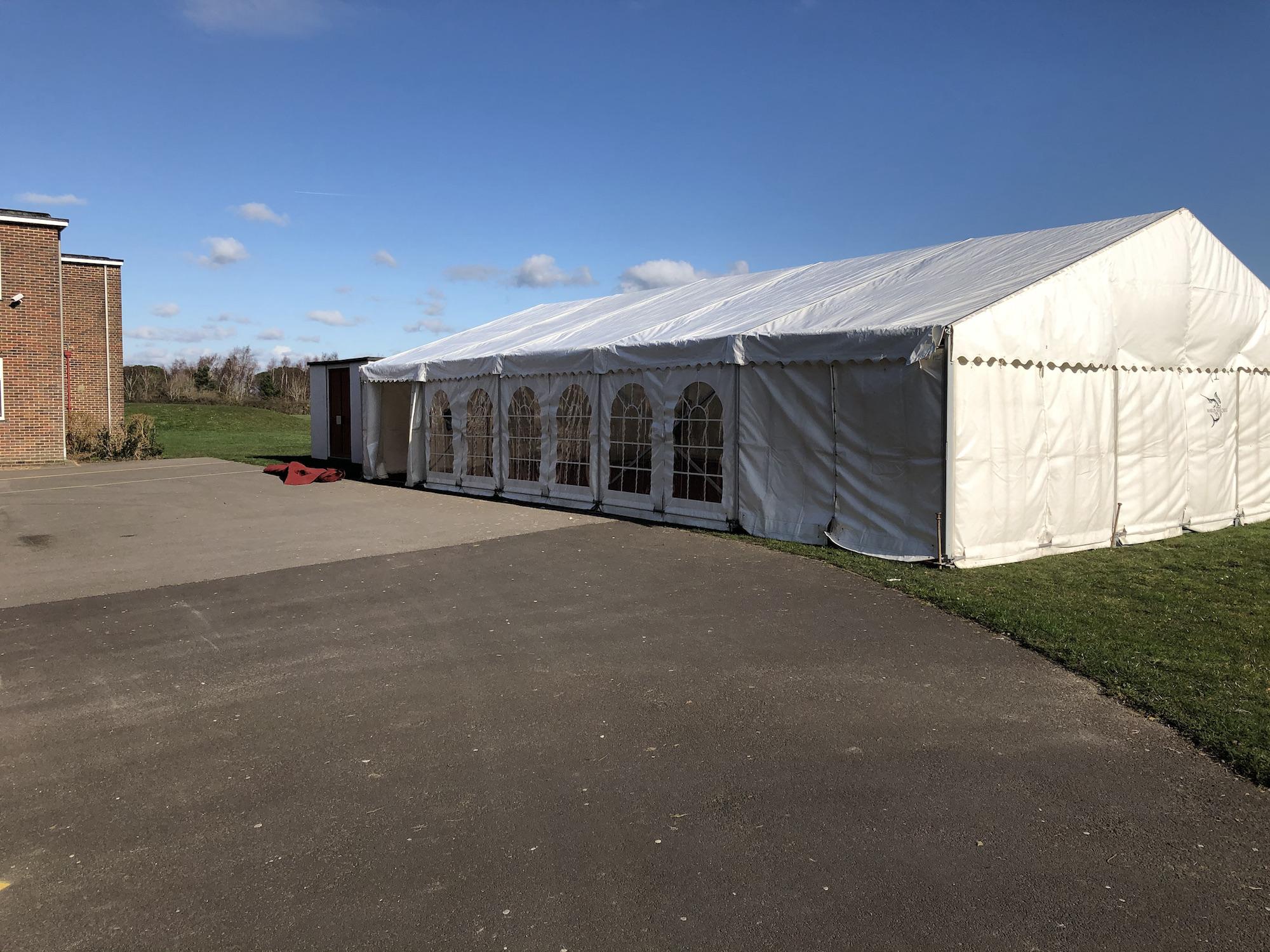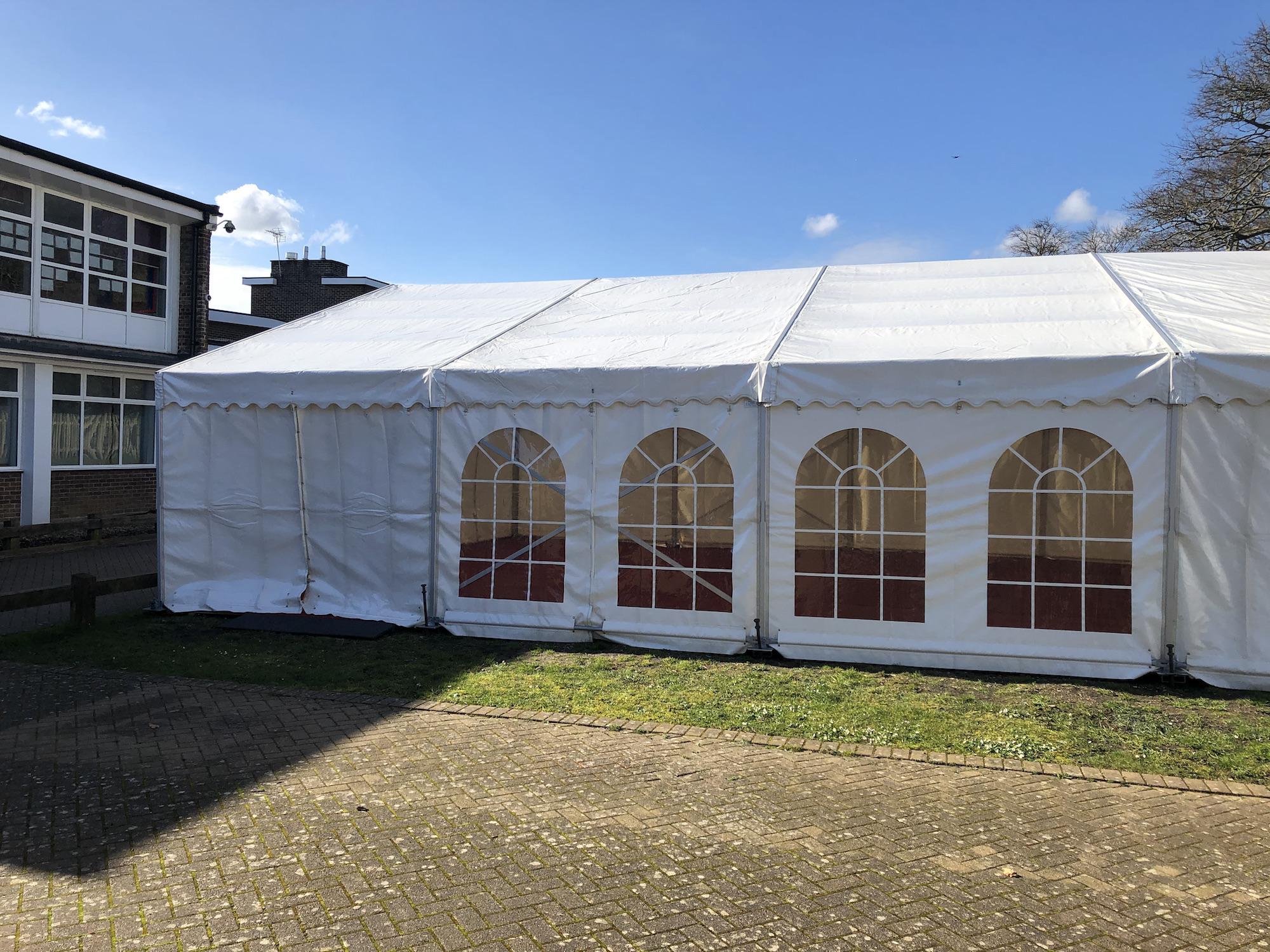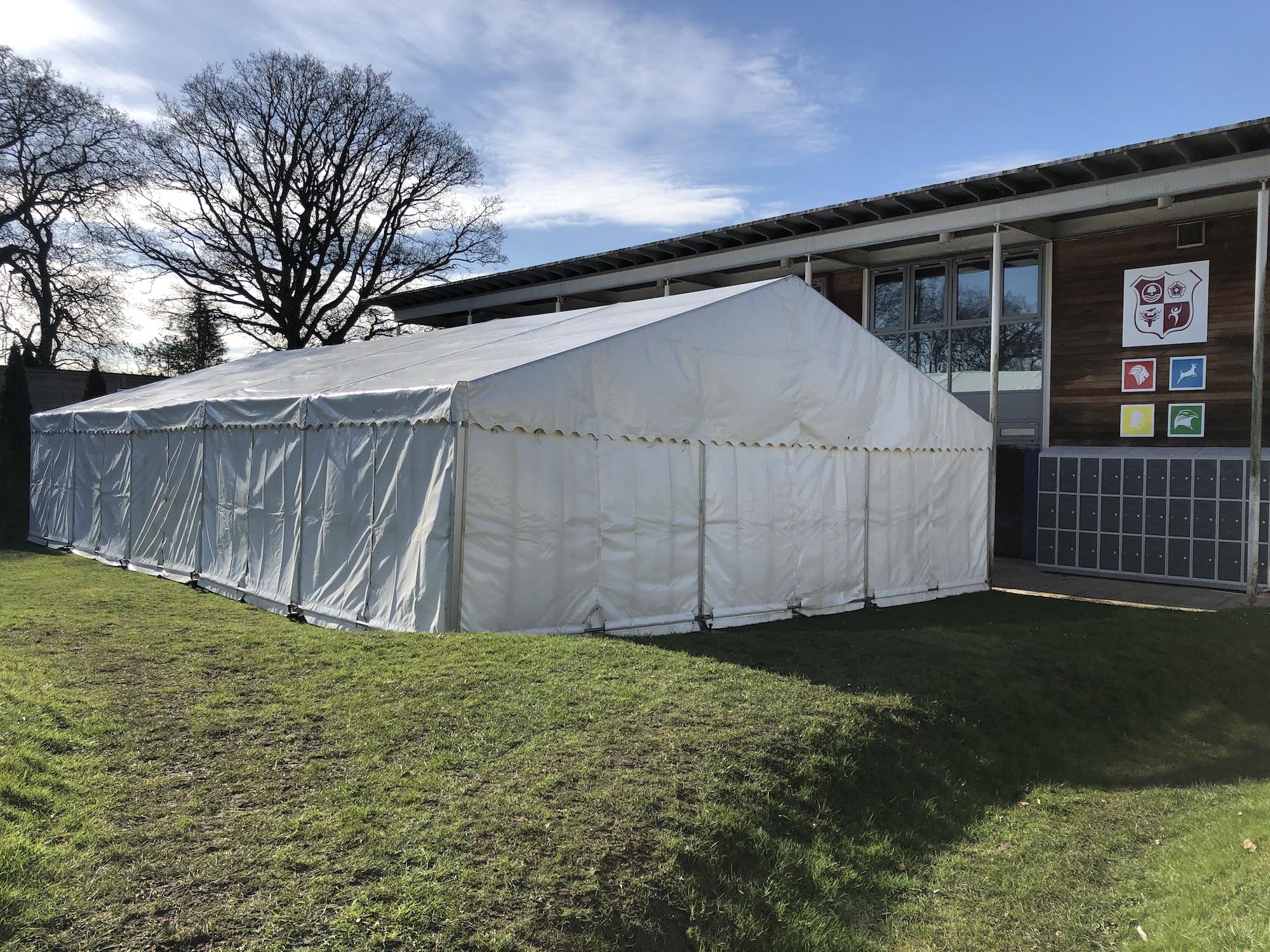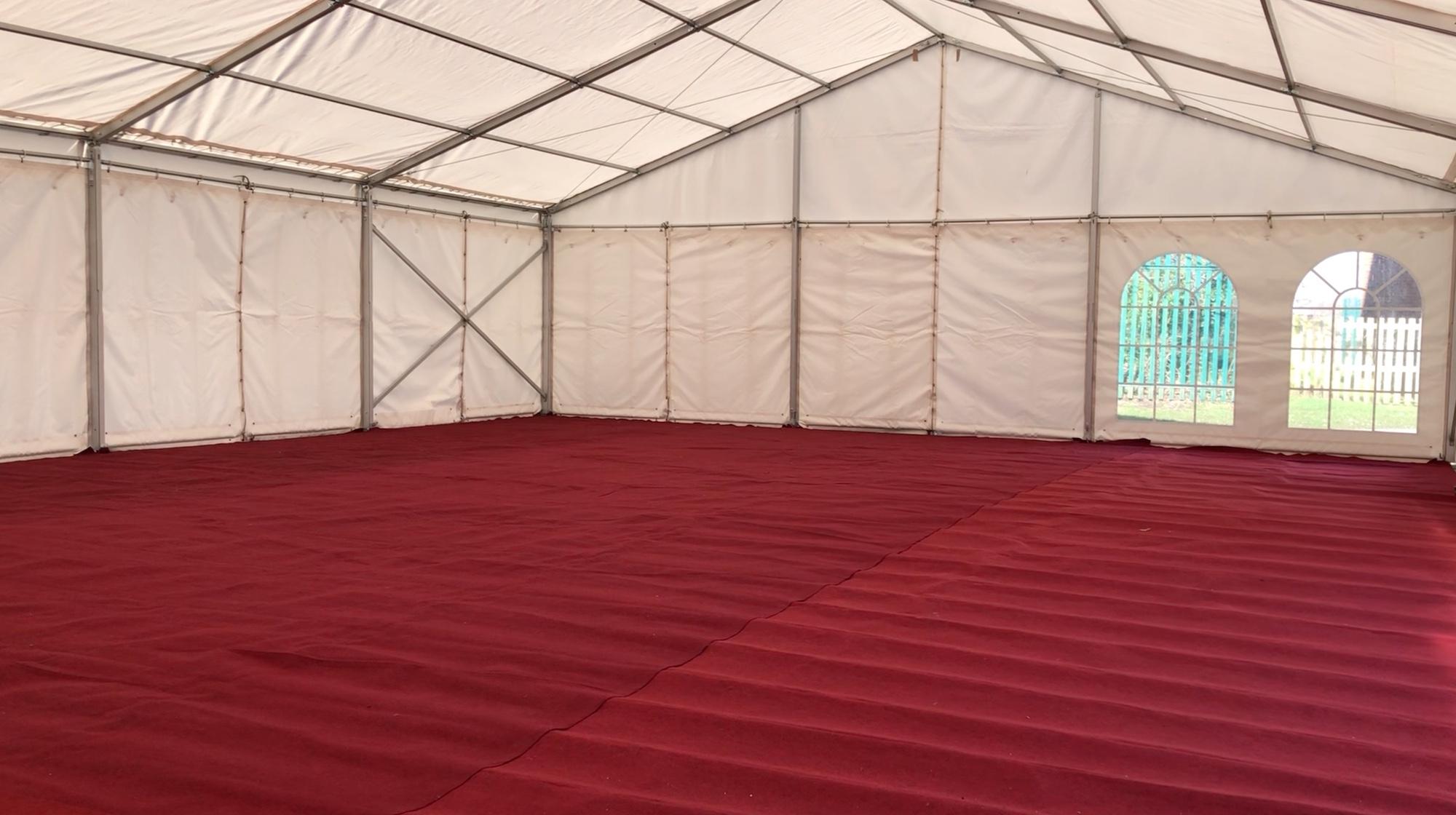 ---
Toilets
Like with the previous zone setup, we want to avoid Year group mixing as much as possible. As such, the separate toilet areas remain in place