Thank you to the two parents who reached out to us about our proposed amendment to our school uniform, with respect to the blazer, and we also have it on good authority that many more shared their views via social media.
Mrs Dossett, Assistant Headteacher, had carried out student voice about this via a poll just before Christmas, and we had shared the revision with our trustees in our policy discussion, but we respect parent/carer voice very much, too, and so I am pleased to announce our revised decision this morning:
All students will be able to continue to elect to wear a school jumper or blazer or both from September 2021 onwards, which has been our uniform policy during the pandemic. 
Choice, therefore, goes back to you as parents/carers in discussion with your child(ren) as to what will work best for them.
May I remind you that the very best way to be sure we listen to your views is to drop one of us an ePraise message or an email at: info@noadswood.hants.sch.uk or headteacher@noadswood.hants.sch.uk , depending on the nature of the point you would like to raise.
We are genuinely here and ready to listen to and reflect on your responses to school proposals such as this one.
All our best,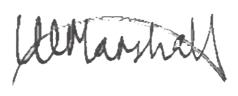 Kathryn Marshall and the Noadswood Leadership Team