Dear students, parents and carers,
Following the Prime Minister's announcement yesterday evening, I am saddened to inform you that the Year 11 Class of 2021 Prom, originally planned for Friday 9th July, has had to be cancelled in line with restrictions still in place. We have spoken with the venue this morning and they have confirmed that whilst restrictions on weddings have been relaxed somewhat, this does not apply to other events such as proms.  We are unable to host the event on school site as it does not fall into the category of 'educational activity' and, as it does with all out of school events, the rule of 30 still applies.
We have enquired into the possibility of rescheduling this event and we will look at the potential for doing so, after these current restrictions have been lifted. This would most likely take place in the Autumn term of 2021, and we would need to ensure that there is enough interest to make this financially viable to do. 
Our finance team will begin to issue refunds to all those who have paid. These refunds will be issued back to the original method of payment. Please be aware that these take up to 3 working days to appear on your account. Our finance team will begin this process as soon as possible and will aim to have processed all refunds by the end of this week.     
Our Year 11 Leavers event will continue as planned on Wednesday 23rd June 2021 and we will be using some of the generous donation from the PSA in order to make this event an even bigger and brighter occasion. With this spirit in mind then, we would like to invite all students to attend in smart casual wear in order that we can capture some photographic memories of this important event. Should you wish to wear your prom attire, please feel free to do so but we ask that you are mindful of the space and comfort of yourself and others whilst the assembly is taking place. 
We invite students to bring their school shirt with them for our traditional shirt signing. We are well underway with the planning of this event and we will be doing all that we can to ensure this is an event to remember. 
We ask that students arrive on school site no earlier than 2.30pm and that they make their way directly to the main school hall. We will hold our traditional leavers assembly, starting at 2.45pm and then ask for students to make their way outside to the school field and marquee where there will be the opportunity for shirt signing and photos. We ask that all students leave school site by 5.00pm. 
I know that many of our students and their families will be disappointed to read this news and we share this feeling with you all. To all of year 11, we look forward to welcoming you back into school on 23rd June 2021 and celebrating your achievements and successes throughout your educational careers so far but, in particular, your sheer determination and resilience throughout your last 2 years of school.  
Wishing you all our best,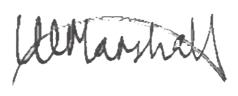 Kathryn Marshall and the Noadswood Leadership Team