Dear Parents and Carers,
From September 2022 we will be moving away from ePraise to our new MIS system, Arbor. We've already reached over 90% of parents / carers logging into the app, and hopefully you've found it easy to navigate and use.
Please could we ask that you do check through all details on there (addresses / medical conditions / contact details etc…) and keep them updated as they change. As the timetable is built by Mr Hewitt this will also be added for parents / carers and students to see, alongside attendance and points, demerits etc… which Mr Rowling will be setting up over the holiday to mimic ePraise. Reports have already been uploaded on the system, and hopefully you've found it an easy way to locate (as well as emails of the reports which are sent out via the platform). We'll be showing students how to use the portal when they return in September.
One of the biggest changes (and cause of previous issue) was the messaging system within ePraise – in Arbor, this is different and is outlined below:
Attendance will use Arbor to inform you if your child is missing in the usual way – this will alert as a SMS message or via the notification within the app, depending on how you have set the app up (guide here). If you need to contact us for any attendance issue or health issue, please use the in-app messaging system to do so (or call us on 02380 840025).
For all other messages, please contact us via our Noadswood Contact Us page on our website: https://www.noadswood.hants.sch.uk/contact-us

When there, you'll see all of our key contact address which you can direct your email to (departments / pastoral teams / finance / lettings / headteacher etc…), and our staff will aim to respond within 48 hours. The communication will then be via email, and should resolve ePraise messages which often automatically were moved or changed.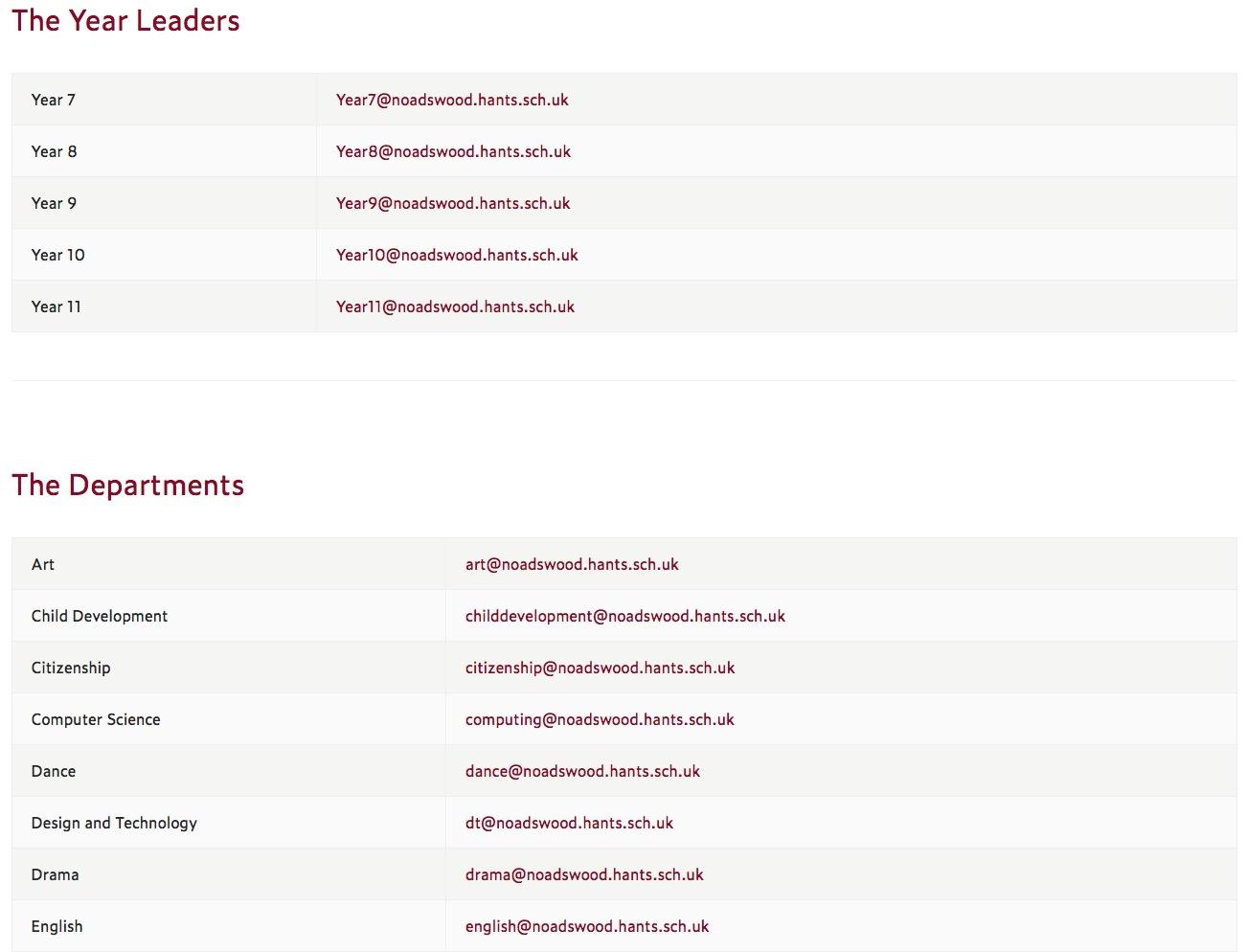 My best,

David Crowley