Dear Parents and Carers,
Please could we take this opportunity to remind you of the message we sent previously about drop offs and pick ups, as well as some further information about our new gates:
Drop offs and pick ups
As every year, we continue to be concerned about the number of cars and sheer volume of vehicles at the crossroads by Nash road, Noads Way and Water Lane. A community member wrote to us today expressing what many of us are scared about when he says, 'I honestly think there will be an accident soon.'
We understand that some students do little to help the situation by cycling around without due respect for their safety, drivers' safety and for the roads as a whole, and we acknowledge we need to continue to think creatively about changing the attitudes of some of our young cyclists in this crucial respect.
But if, as drivers, we could pull together to consider dropping off and picking up a little further away from the schools – our own and Orchard Juniors and Infants – it would alleviate some of the undue pressure on these roads. Perhaps you could give that some thought over the break? When we had the staggered exit times around the lockdowns, we did see a benefit in this respect out on the roads – it would be really great to do so again. 
Meantime, when I speak next to my headteacher colleagues at Orchard Juniors and Infants, I will discuss with them, as we have done so before, continuing to campaign for some measures on these roads to make them safer for your children.
Gates
As you may be aware, we were lucky enough to be awarded our bid from the Condition Improvement Fund this year to help improve safety and security at our school, which has resulted in our perimeter fencing and new electronic gates which are now in use. These are programmed to be open during busy periods, but should you approach during quieter times and they are closed, please use the intercom to contact reception, who will grant you access. 
The exit gates are permanently closed - to exit, please approach the gates slowly and they will open. 
Please note, as a traffic calming measure for the safety of our students, as before the gates will be locked between 2.45pm and 3.05pm, allow our students to exit safely before they will then automatically open.
All our best,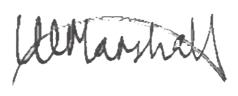 Kathryn Marshall and the Noadswood Leadership Team