This page will give you a step-by-step guide about accessing the virtual parents' evenings and events, as well as links to get your device ready and a video guide to show the process in action. The events utilise Microsoft Teams and ePraise for the room links.
---
Year 11 - 11/05/2021
Booking opens 8pm on Friday 07/05/2021 and closes at 12pm on Tuesday 11/05/2021
Year 11 will have their tutor event for GCSE support on Tuesday 11/05/2021 (appointments between 4.30pm - 7.30pm)
The GCSE Grade Range Certificates will be published to students by 8pm on 07/05/2021 which will give students an indication if they wish to book an appointment to speak to their tutor. The tutor is of course not a subject specialist in every area of the curriculum, however they will be able to offer key advice and assistance for any student who is concerned about their grades or have a specific question.
Students do not need to book appointments, but of course are most welcome to if there are any specific questions for their tutor. The guide below shows the generic process for booking...
---
Key Information
1. Sign into ePraise via the app (or log in via a computer) to book appointments - these go live from 8pm on Friday 07/05/2021 (booking will close at 12pm on Monday 10/05/2021).
Please leave a few slots between your appointments to allow for joining new rooms and the event running a little behind time (as this is virtual hopefully 'waiting around' in the old sense is no longer really an issue)
2. Download Microsoft Teams  before the event evening, sign in with an account or as a guest as this will be our virtual hosting software (takes about ten minutes to download and setup)
*Please ensure you as a parent are signing in with your own account or as a guest and not via your child's teams account - the students have limited functionality on their accounts so this is an important step. If you use Teams as part of your business, some accounts don't let you call out of your organisation. To overcome this, simply sign out and go in as a guest.
If possible it is always great to speak to both parents and students - and if you can, having video on makes the interaction better.
---
Video Guide
---
Step-By-Step Guide
From ePraise click on community > parents' evenings and choose the event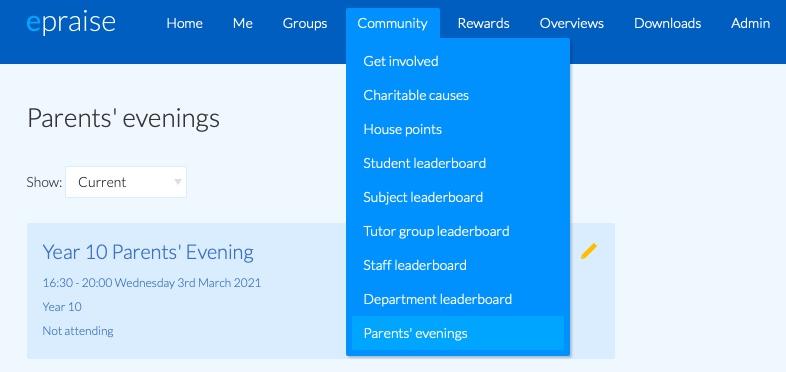 Add the teachers you want to see and the times (leaving gaps). When bookings have been completed, you'll see a bespoke link for each teacher in the virtual 'room' (you'll be able to go into the waiting room then the teacher will invite you in for the conversation) - it will look like the example given below:

---
You'll need to download Teams to your device / computer before the event - this is easily done by visiting the Microsoft download site (click link):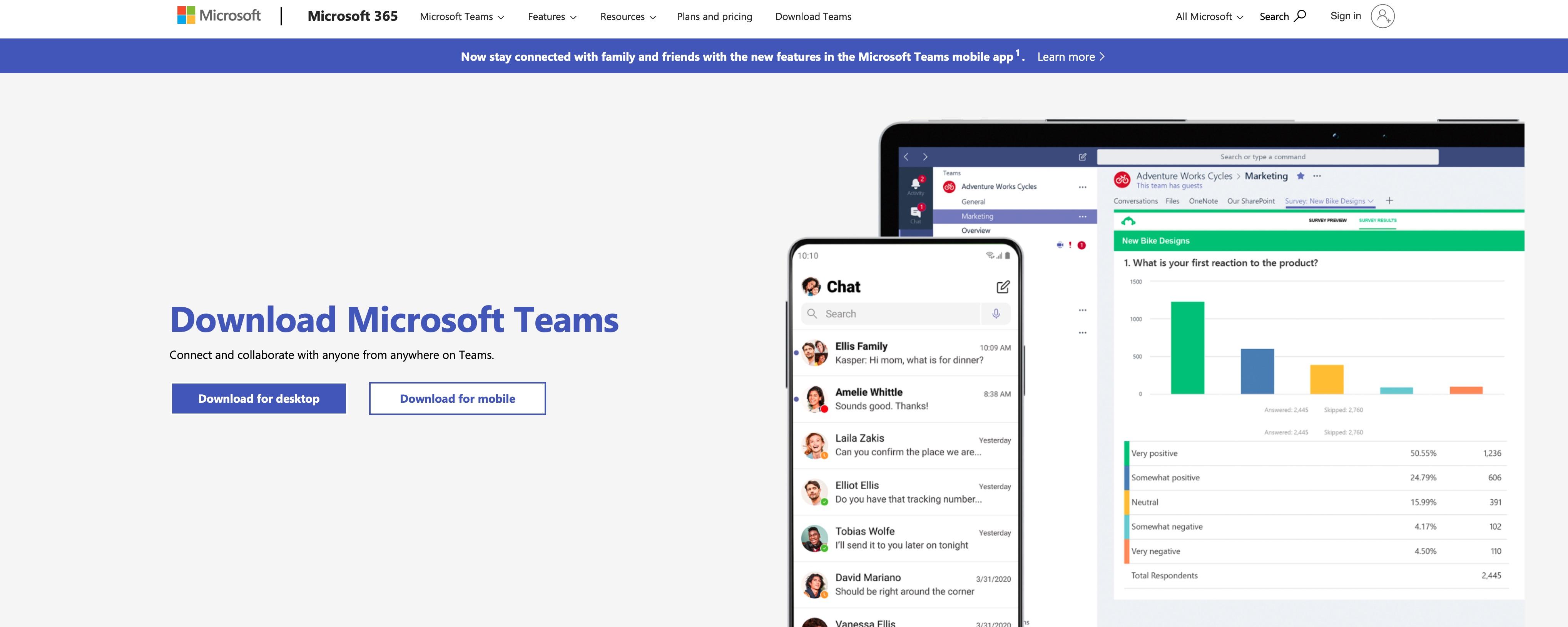 ---
Clicking on the link (about ten minutes before the event is due to begin) you'll informed that it wants to open Microsoft Teams – selecting allow to this opens the program and join now puts you into the waiting room where you're be invited in by the tutor (on a device it will ask you to download the app if you haven't which is why it is best to download as soon as you can)
Computer: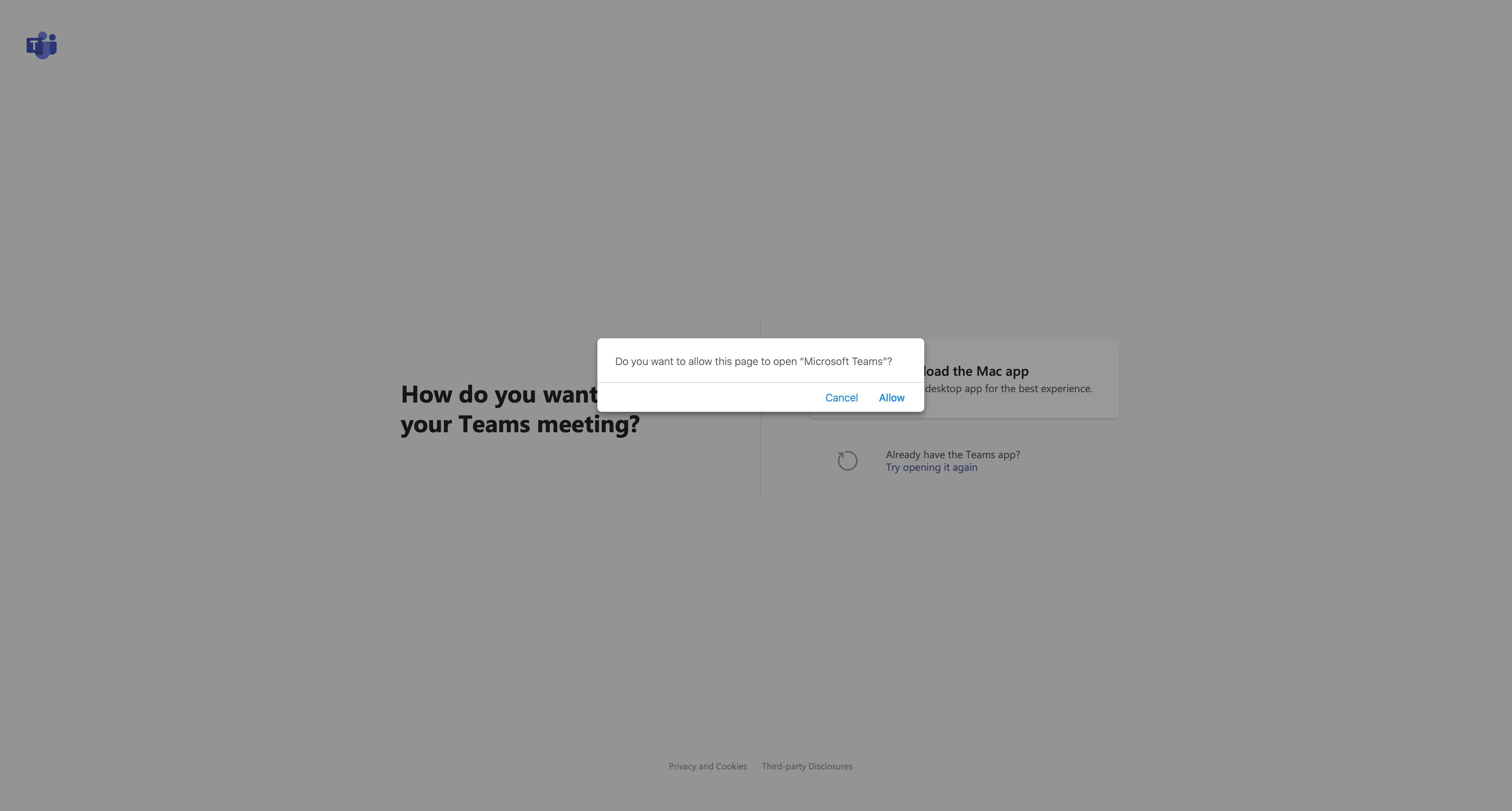 Phone / Tablet: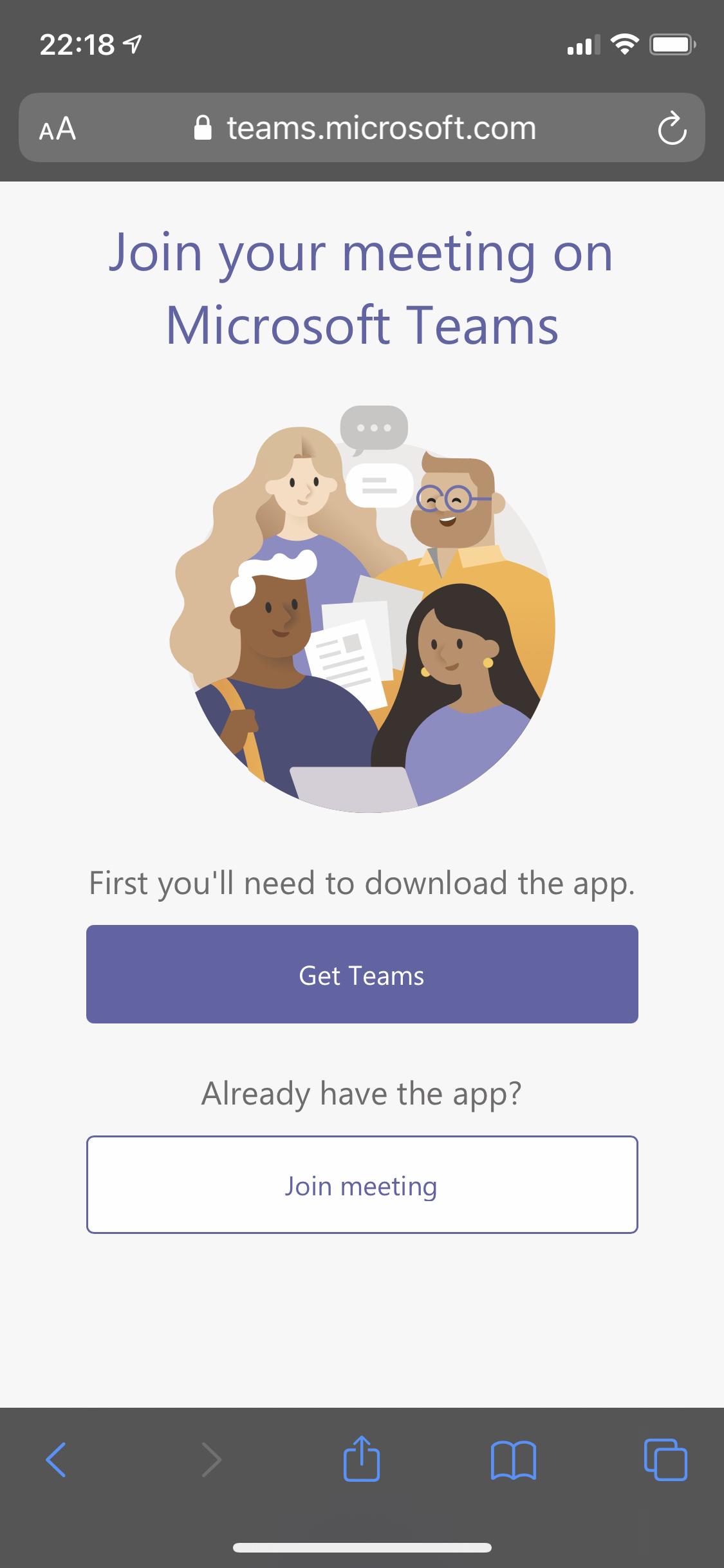 If you don't have a Microsoft account, you can join as a guest - please enter your child's name to make it easy for the tutor to identify who the student is.
*If you're part of a business which already uses Microsoft Teams they might not allow calls out. To overcome this, simply sing out and log in as a guest.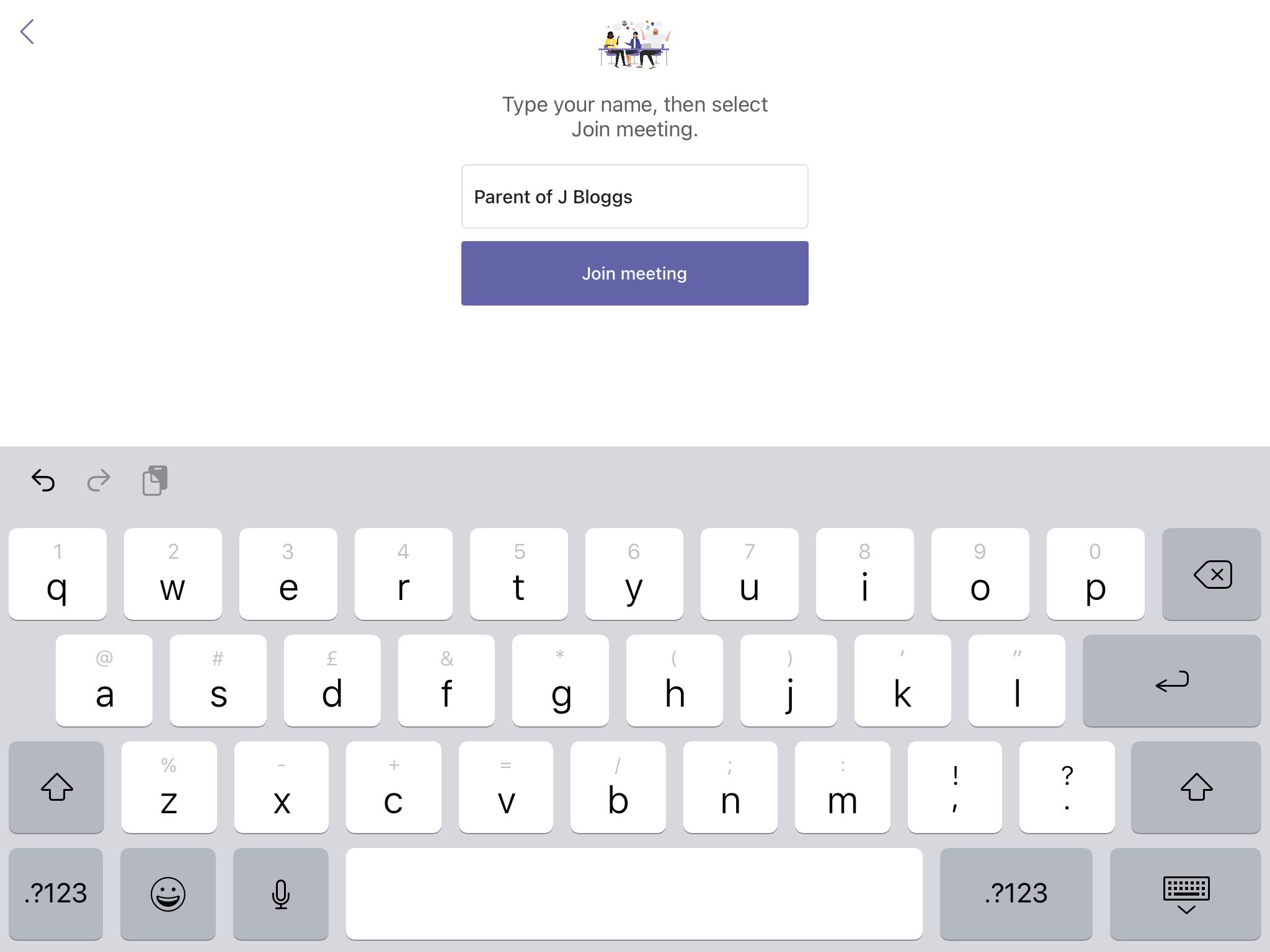 ---
When in Teams, you'll have the option to show video / sound on your device and click on the waiting room and open the chat feature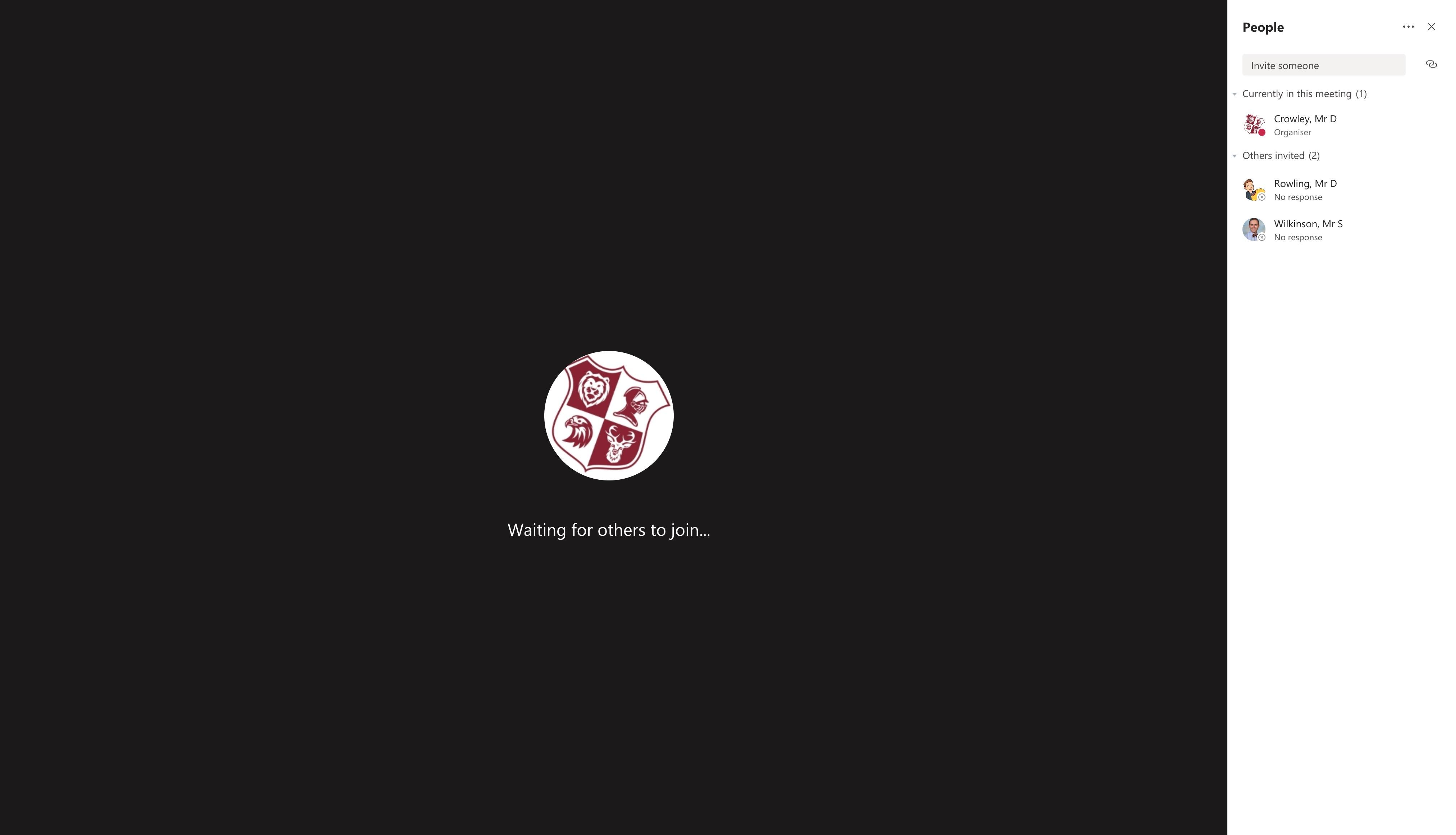 After the conversation has finished, leave the meeting and then from ePraise select the next teacher virtual room and repeat the process.
*At Noadswood during lockdown we have guest access turned off via Teams to ensure only Noadswood students access our lessons. This feature is turned on ahead of the events - if you see this warning more than 24 hours ahead of the event please do not worry - it will change on the day

**Please also note that the teacher room is public (i.e. multiple students will use this same space). If you use the chat function, please ensure that you delete your posts before you leave (only the owner of the post has the ability to delete it).