Dear Parents/Carers,
I am writing to you today to inform you of a situation involving a member of staff, who is appearing in court this week charged with a serious safeguarding offence, and about which we know there has now been press coverage. 
As soon as we were made aware of the allegation, we took immediate action to suspend the individual without prejudice, pending investigation, and subsequently have been supporting the relevant authorities with their investigations, as well as providing the necessary support to those impacted.
I hope you can appreciate that given the ongoing legal process and investigations, we are unable to share further details with you at this point - it would not be appropriate for us as a school to comment on the situation further. 
The ongoing investigation has also meant that we have not been in a position to inform you of this information until now, but I felt it was important that you heard this from me given it is now being covered in the media or on social media during the trial, which is still ongoing.
I appreciate that this news may come as a shock and be unsettling, and I want to take the opportunity to assure you that the safety, care and wellbeing of all our students remains our absolute priority, as usual. We treat all safeguarding matters extremely seriously and according to robust processes, scrutinised by our Trust board and externally audited.  
Having liaised closely with Hampshire Police during this process, they have asked that we respectfully urge our whole school community, including students and staff, to refrain from speculation during this period, especially on social media or within the community. Similarly, if you are approached by the media, please direct them to the Hampshire Police press office. It is extremely important that this is adhered to.
As and when there are relevant developments that we can share, we will update you. However in the meantime and whilst the legal proceedings continue, if you have any questions or require any further support, please do not hesitate to get in touch and we will do our utmost to support you.
You can contact me at headteacher@noadswood.hants.sch.uk or Helen Loveday, Designated Safeguarding Lead/Assistant Head at hloveday@noadswood.hants.sch.uk, or get in touch with us via ePraise. 
Thank you very much indeed for your ongoing support and understanding.
Yours sincerely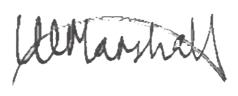 Kathryn Marshall and the Noadswood Leadership Team