Dear Parents / Carers,
I am writing today with an update on the situation I informed you of yesterday, as promised, as there has been a notable development. A member of our staff was involved in a court case this week, as previously stated, which has now ended, with the jury returning a verdict of not guilty. 
As you will be aware, we had suspended our member of staff without prejudice when the allegation was made, as was entirely proper. We followed our robust safeguarding and reporting processes, and supported the relevant authorities with their enquiries.
As you will understand, there are now further processes and arrangements for us to undertake internally as a school, and with the Board of Trustees in light of these developments, but I wanted to let you know as soon as possible about the outcome itself.
This has clearly been an extremely challenging period for all concerned, and we will be providing the necessary support to all those involved.
As was the case yesterday, we would urge our whole school community – including students, staff and parents and carers – to continue to act responsibly on social media and when speaking with others, as making comments or further speculation would put any of us in breach of the law.
I know you will understand the extreme sensitivities involved with this situation, and would urge you to impress this upon your child too.
If you have any questions, please do not hesitate to get in touch with me at headteacher@noadswood.hants.sch.ukor with Helen Loveday, Designated Safeguarding Lead/Assistant Headteacher at hloveday@noadswood.hants.sch.uk .
In the meantime, I would like to take this opportunity to thank you all for your ongoing support and understanding during this period – it has been greatly appreciated.
We have so enjoyed this final week of the summer term after what has been a really positive year for us as a school, no matter the ups and downs that inevitably come, because of your children, my colleagues and your support, challenge and partnership.
The students have coped so brilliantly in this heatwave, and yesterday's Sports Day, and the whole fortnight's sporting events have genuinely been a joy, like so much of what the students do.  
I hope that they can have a well-deserved rest over the summer break, and that you will all be able to enjoy happy, safe and peaceful times together.
Yours sincerely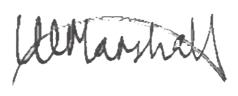 Kathryn Marshall and the Noadswood Leadership Team