Our Noadswood GCSE Support page is aimed at parents and carers in supporting your child through their GCSE exams. We've produced a wide variety of resources, linked external sites and asked our Team Leaders to video record key advise they think important for students and parents to hear in the run-up to the GCSE exams. If you've any specific questions please do get in contact with the Curriculum Leader or House Leader - details can be found on our contact us page (click link)
The GCSE Support section includes key dates, Curriculum Leader student and parent advice for being prepared for exams in each given subject area, changes to GCSE examinations for 2020/2021, VESPA support and links to our 'curious about' page for students who are considering taking a specific subject further in college and beyond (and ways to prepare for this).
---
After School Support
Entering the new half-term, and especially due to the disruption caused by Covid, we will begin to support Year 11 with specific after-school sessions from 16/11/2020. Team Leaders have been asked to identify students who will specifically benefit from tailored support, though sessions will be open to all Year 11 who wish to attend. The timetable for after-school sessions is below (running from 3.00pm - 4.00pm each evening):
Week 1
| | |
| --- | --- |
| Day | Subject (Core) |
| Tuesday | Mathematics                                                     |
| Wednesday | Science |
| Thursday | English |
Week 2
| | |
| --- | --- |
| Day | Subjects (Options) |
| Tuesday | Design and Technology / Dance |
| Wednesday | Child Development / Health and Social Care |
| Thursday | History / Music / Art / English* |
Rooms
Art - T22
Child Development - S21
Dance - S21 / Gym
Design and Technology - T14
English - M11, M12, M13 and H16
Health and Social Care - Library
History - H16 and H17
Maths - H16 (Higher) and M11 (Foundation)
Music - H18
Science - Library
Curriculum Leaders and House Leaders will be speaking to individual students about who is required to attend, though as above sessions will be open to all students.
---
Mocks and Internal Exams
In November departments will begin internal assessments for students. These will give an early indication of student performance which will be used for an updated report and updated projected grades (these will be made available early in December during the virtual Year 11 Parents' Evenings and when reports are issued on 14/12/2020). These internal assessments will be conducted in class settings, and Team Leaders will inform students of the paper / specific questions which will be used for these initial assessment purposes.
We know from the Year 11 cohort of 2019/2020 that centre assess grades (CAGs) were the basis of GCSE results and as such our mock window will be extremely important. As we stand, the government guidance is all GCSE exams will continue, though they will be delayed slightly (click link) however should this change we will let you know straight away.

We have scheduled our official Mock window between January 25th 2021 and February 11th 2021 - as ever, the mock exams play a crucial role in informing students, parents and teachers of the level a student is working at and where support / guidance can be offered.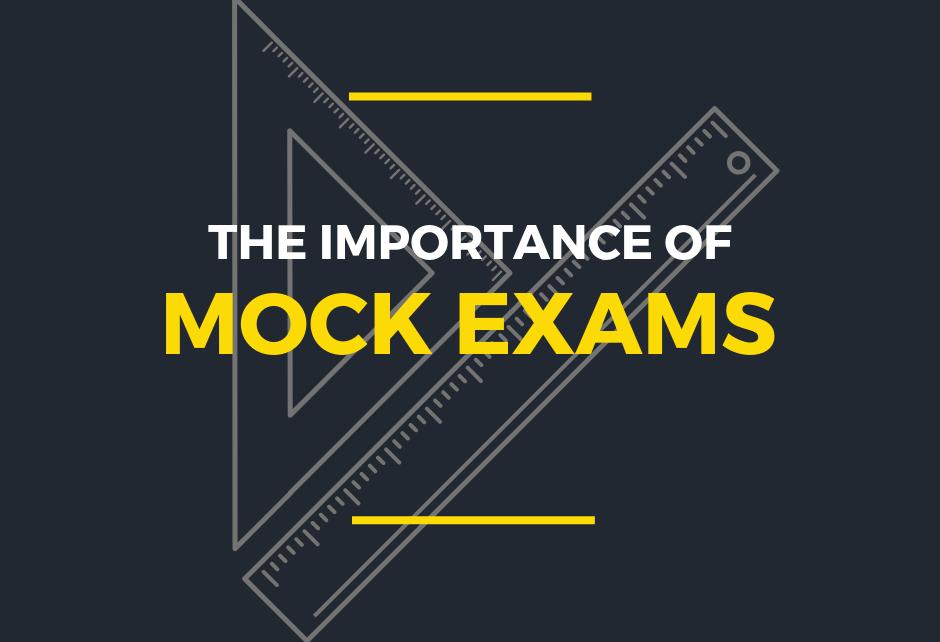 The mocks have never been so important, and though not easy they are of real benefit in a variety of ways:
Act as an early alert - shows where support / guidance is needed really diagnostically 
Act as a confidence builder - showing students the hard work they are already putting in is paying off
Allow students to hone exam techniques and get familiar with these in context 
Give students a feel for how the real exams will be (quantity / time constraints / where in the paper sections they should answer are etc...)
Provide key data for projected grades including centre assessed grades if modifications to/removal of the summer exam series come in to play because of C-19.  
Help students identify specific weaknesses/gaps to work on 
Help students understand which revision techniques work best for them in which subjects
Each department and teacher will offer specific help and guidance in the run-up to the exams - for any questions, do get in contact with the Team Leader of the subject (contact links) and do visit the bespoke FROG revision page (click link):