Dear Year 11 and Parents / Carers,
As I'm sure you're all aware, there has now been a substantial update to the GCSE exams this year, as summarised here: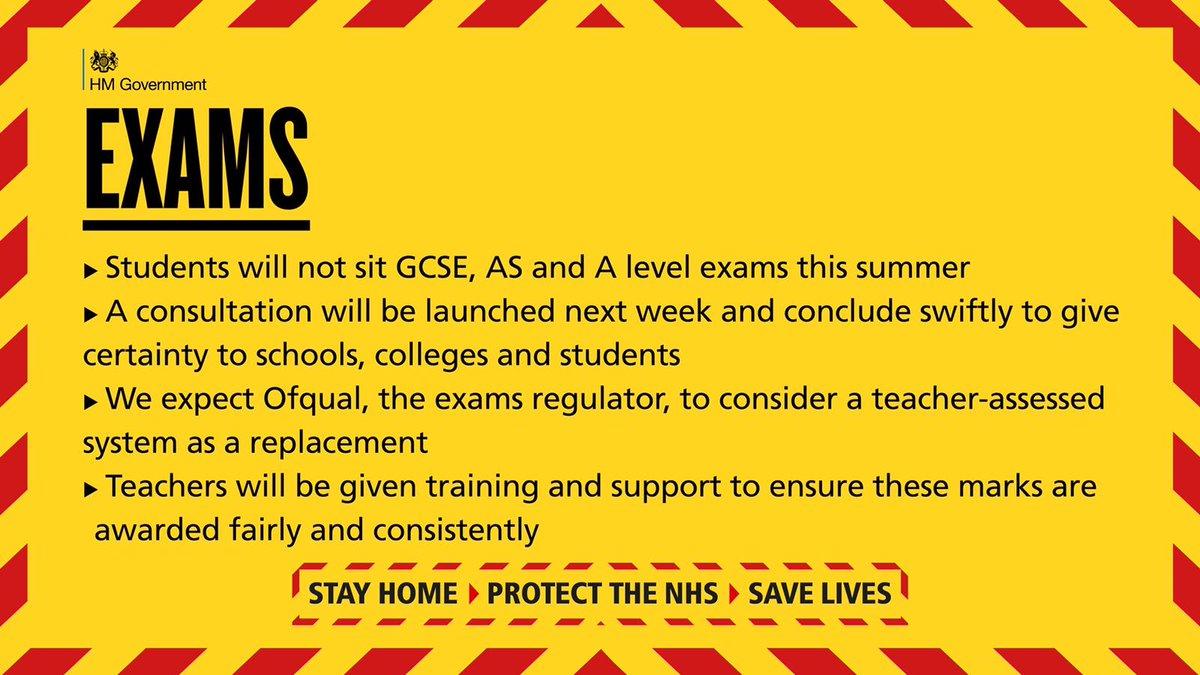 Schools week have also written a nice summary piece which is worth a read (click link). There is also a statement given by Simon Lebus, Interim Chief Regulator, Ofqual:
We know that this is a difficult time for students, their parents and carers, teachers and trainers. Our message to students is this: please continue to engage as fully as you can in your education. That will be online for the majority of students, or face-to-face for those students still going in to their school, college or training provider. This will put you in the best position, whatever arrangements are made for your qualifications. It's important that teachers and students can focus on the knowledge and skills needed to equip students to progress to the next stage, whatever form that might take – whether to college, an apprenticeship, university or employment.
The way ahead is not straightforward: exams and standardised assessments are the fairest way of determining what a student knows and can do. We need to consider a wide range of qualifications – from A levels and GCSEs to many different vocational and technical qualifications – and the solution won't be the same for all. Following the government's announcement on Monday evening, we also need to consider how alternative arrangements will work for different students, including those who are independent learners. We are discussing alternative arrangements with the Department for Education. We know that many are seeking clarity as soon as possible. We will provide further updates as soon as we can.
---
So what does this all mean? As the government announced today, the "GCSE summer exams will not go ahead this year" and that there will be "a form of teacher assessment grades, with training and support to provided to ensure these awarded fairly and consistently across the country". Importantly though we still don't have the detail of how these teacher assessment grades are made and a consultation period will now begin.
The Noadswood planning for this eventuality began in September. It can be summarised below:
You have been working hard in all your subjects since September, and your teachers have already got formative assessments for you
We deliberately didn't have a mock before Christmas to allow learning (rather than revision) to be given the time it needed
We have always planned to have summative assessments take place (i.e. your mocks) post Christmas and these are very likely to continue, and will hopefully be something that is used for the teacher assessment grading alongside other judgements (again, we await the details from the government)
If we had completed mocks before Christmas we would now be in a position of looking to repeat them / follow whatever government assessment guidance we are given so we are very pleased this decision was made early on, maximising learning not revision
---
Key Advice
My absolute key advice remains just like it did with the previous message, summarised by two points:
You are going to be assessed in all your subjects - we don't know how but will let you know as soon as we do
You should continue with every effort in your study of the curriculum and with your revision for the 'upcoming' exams which will take place at some point when we return
---
What are we likely to do? It certainly all depends on the guidance from the government, however right now my feeling says we will look very closely at when we run the mocks / the assessment we are told to do. If we assume that the government will inform us that teacher assessment grading would need some "hard evidence" of a grade (i.e. an exam) then the post-Christmas mocks are perhaps the ideal time to do it. If this type of clarity was forthcoming then we would absolutely look at when the mock papers were sat - it would make sense to push these back, rather than doing them as soon as Noadswood is open again, as this would allow for as much learning / revision / practice as possible.
However, as before, we need to wait to be given this clarity before our next steps can be taken. When we know, you will.
---
Finally, Miss Marshall wanted me to pass this message to you all, from her:
So proud of you, giving it your all in these peculiar times of uncertainty. Keep working as hard as you can, reaching out as much as you need to so that we're ready for whatever system comes our way. We will have your backs with transparency and support. You do your part with effort and asking for what you need.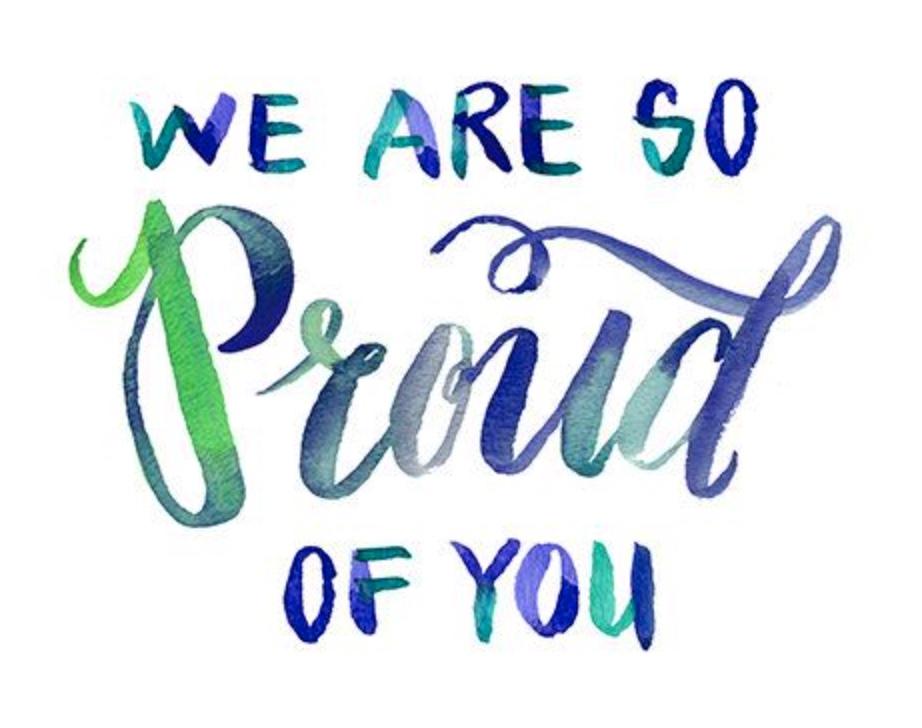 ---
I know it is a really tough time for you all now, and as ever I'm wishing you all my best,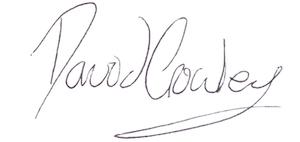 David Crowley