Dear all,
A huge thanks and well done to students and staff alike for the shift back to remote learning and keyworker provision since the start of the lockdown last Wednesday - what a long week it has seemed. There have been so many uplifting moments because of everyone's hard work, your children's resilience and efforts, and all the support you've extended to us through your ePraise messages and emails, whether those have been thank yous and suggestions - all are hugely valuable to me and the team.
First students' letter of their fantastic work, notes for them and pets (of course) will be out on Friday morning, as will an assembly they can watch at their and your leisures. I miss them a lot and it was so good to see those of them in school yesterday, working so hard, plugged in to their online lessons - they are so adaptable and courageous in their efforts, at school or at home, I really don't think that's an overstatement.
Lateral Flow Testing is underway at Noadswood, thanks to the sterling efforts of the leadership team and a group of other awesome colleagues; we have begun our testing of colleagues who are currently accessing the site and now our students who are doing so, as well. 
We will be contacting our volunteers this week to invite them to join us with the administrative/clerical dimension to this work very soon.
I have also been liaising with colleagues at the Local Authority with a view to us joining a programme for saliva testing, which, if you're in the know about these things, you'll realise could be a real benefit for us in terms of logistics, a less invasive test and a higher level of reliability according to those working so hard in these fields. 
As part of our commitment to keeping our fantastic Noadswood community as close as we can be, while apart, we will be making a call to your child, as an individual, this week.
Therefore, there will be no live lessons delivered during Periods 1-3 on Thursday, with pre-recorded/Oak Academy or similar made available instead, that can be accessed at other times.
This is so that the majority of our staff team, mostly our tutors, can call your child to touch base without interfering with the live lessons.
House Leaders and other members of our pastoral and learning support teams will also be making some of the calls. 
Some support staff colleagues and part time colleagues will need to make these calls at other times, owing to their work patterns, so please tell your child not to worry if they need to miss a few minutes of a lesson at a time other than Thursday morning to have this chat. 
We have to keep in mind how we would arrange to chat to a child during a lesson when one is needed, without worrying too much about loss of curriculum minutes - relationships and looking after each other are as key to us all as learning, aren't they?
We hope these calls go well - we know, however, that not all students relish a phone call with an adult, even one they know and trust, so please say to your child that tutors and other colleagues will be very mindful of this, and at our nurturing best as we check in.
There will be more to follow soon regarding the pastoral connections we will be making to support and nurture your children during this lockdown, once these 1:1 catch ups are done this week. 
Please keep questions, comments and thoughts coming our way at any time. You can reach out to me or any member of the staff team via ePraise or whose email address you have, depending on the nature of what you'd like to say. Below, just a reminder of the email addresses we check all the time, and will respond ourselves or cascade on to the right people promptly as required: 
headteacher@noadswood.hants.sch.uk
Wishing you all the very best,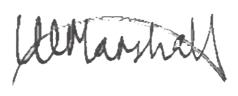 Kathryn Marshall and the Noadswood Leadership Team