Reopening the school to all students and colleagues from Monday March 8th 2021
As you will be aware from our previous notifications and the news, the announcement was made on Monday 22nd February with accompanying guidance released (click link) that school sites would re-open to all students and colleagues from Monday 8th March 2021. 
The Secretary of State for Education, Gavin Williamson, also wrote to headteachers and all school staff, and all of you to elaborate on this (click link).  

The whole staff team and I could not be more excited to see your children back in school with us – truly we couldn't. But before we get to the excitement, we've got to nail the logistics, which is the purpose of the rest of this update. 
As we have made preparations for our 'Digital Down' Day on Tuesday March 2nd, when your child will get to catch up with their tutor, we have also advised you that we will stagger our return to having everyone in school together in a similar way to that we followed in September. 
Why a staggered return? 
The school has to offer three lateral flow tests during the first fortnight or so for all students for whom permission is given for this and the first of these has to happen before anyone returns to class. The logistics of managing this safely and with care require time. 
We need to provide each year group with some time on the school site without 750 or so other young people so we can give them some TLC and the opportunity to refamiliarize themselves with the site and all the other risk mitigation measures we must recommence afresh – testing adds to them, but doesn't replace them. 
We have made the decision with our Trust Board not to reinstate teaching space zones per year group, replacing this measure instead with a one way system and lesson by lesson clean down process (as we used in some practical spaces last term). Students will need some time and coaching in getting this bang on – video to follow next week, but nothing will work as well as doing it in practice.  
Some schools operated in this way throughout last term, whilst many zoned – both systems require different, additional risk management measures. We look forward to implementing this system so that our students and colleagues can once again benefit from the facilities of their full curriculum.  
Staggered starts and finishes to the school day/entrances and exits for different year groups remain exactly as last term.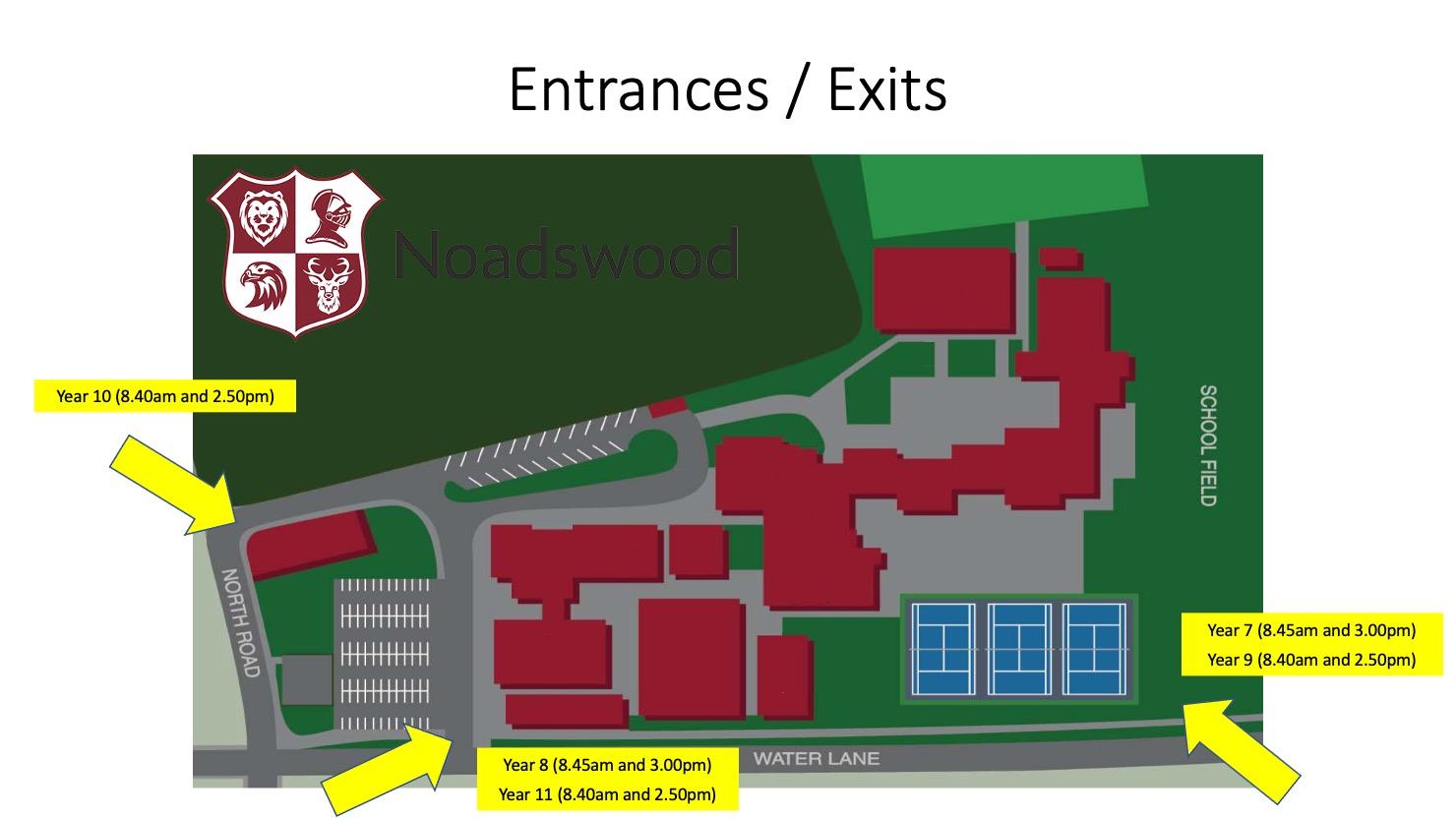 Staggered and zoned breaks and lunchtimes are also to be exactly as before.  
Sanitising on our way into all blocks/classrooms/offices remains exactly as before, too. 
Ventilation of all classrooms and offices must also remain in place – bring on the good weather, but do get your children to remember the power of layers if we get another cold snap.  
Finally, there is additionally the key risk mitigation measure of wearing face coverings and the guidance has been altered in this respect as follows (click link) 

This means that anywhere inside the building where you cannot socially distance (at 2m), we need to expect each other to wear our face coverings, unless we are exempt, which therefore includes during lessons as well as communal spaces.   
For me, I see this, and all the measures, as my way of doing my bit to take responsibility for my incredible, brave, strong community, and we need every student and colleague (unless exempt) to do the same. I have to work on my headspace sometimes about this just like your children will do, and just like you probably do, but we must and we will get this right so we look after each other and can carry on learning together safely and successfully.  
If your child would like to talk to me about their worries about this, just get them to reach out over ePraise or at my email address headteacher@noadswood.hants.sch.uk  and I will happily provide support.  
If you believe your child to be exempt, please let us know via health@noadswood.hants.sch.uk and we will supply them with a small badge to wear to indicate this.  
When the students are outside at breaks and lunchtimes, face coverings do not need to be worn, and we'll be encouraging the outdoors at those times as much as we can for all the health and wellbeing reasons we know. We have also ordered marquees for the school site to offer some 'indoor/outdoor' space.  
---
Schedule
So to the schedule of each year group's tests and return to school – it is below for each year group and you will note some testing begins for our older students prior to Monday 8th March:

---

---

---

---

---
Additional Notes
To add to this, a few additional notes: 
A separate letter will be sent out on Monday with the specific times that your child will need be in school, at the hall, to take their test within their year group slots. It is vital that they keep to this time given the number of people we be testing during the day. We will also supply details of the test procedure (it's very straightforward) on Monday, too 
Although the tests are not compulsory, they are seen as one of the key mitigation measures, so we do ask you to make the schedule a focus for you and your children if you have given permissions, and we thank you for this.  
The tests will be administered and supported by trained staff, overseen by members of the Leadership Team who have already led and managed successfully a high number of tests with our keyworker students and colleagues throughout the term so far – don't worry, we know what we're doing.  
Noadswood is on the list for the next phase of the Saliva Test roll out, as we have advised you of before, and this method of testing may well replace LFD tests from the summer term – date to be confirmed and I will keep you posted.  
After the three pre and as we return LFD tests, your children, my colleagues and I will be provided with kits to administer at home. Details to follow once our kits and accompanying information about this arrive with us.  
There is no requirement to wear uniform until Monday March 15th 2021 whilst our days remain far from 'normal', so please reassure your children about this.  
Reverting to my excitement to see all your children back in school, though I mean this, I am also not dismissive of the worry and challenge this may be for your children and for you.  
If you have worries around your health or vulnerability in terms of the virus, your children's health or any other Covid-related worry about this return, please do not hesitate to email me and the team on health@noadswood.hants.sch.uk  
We will make a plan, and find a way, as has been the hallmark of this community throughout this entire year.  
---
Reminders
A couple of reminders: 
Equipment: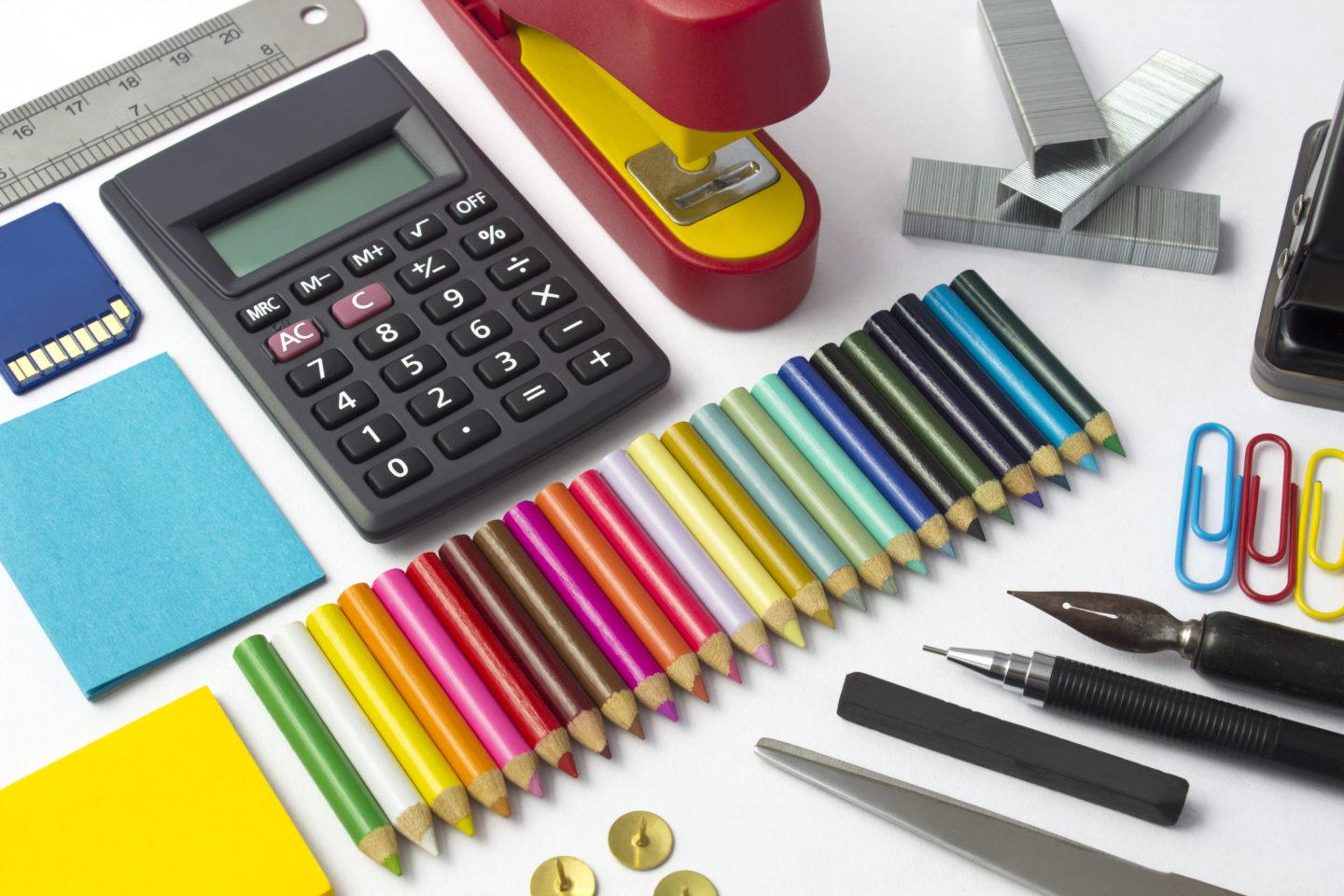 It will help your child to feel on top of their game if they come back to us with a full pencil case and calculator, a fresh water bottle and lunchbox for packed lunches (incidentally, canteen food will be available as per last term). 
Uniform: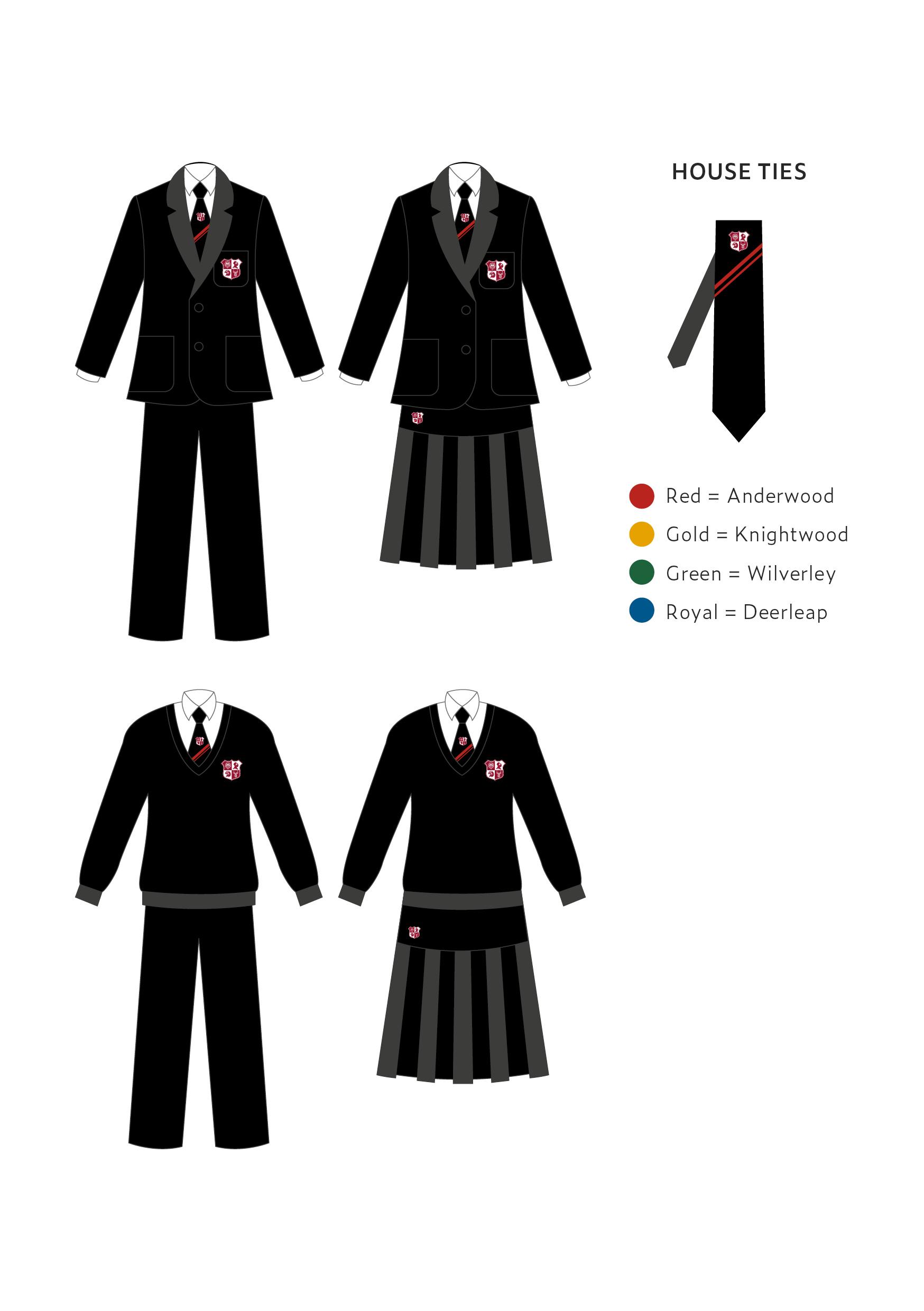 Any worries at all for you about the provision of ANY of this, please email Mrs Loveday at hloveday@noadswood.hants.sch.uk and we will do what we can to support you. When I get a second, I am going to be ordering some Y7 and 8 goodie bags of equipment with grateful thanks to our friends at Exxon who are supporting our return with a grant for this purpose. I will consult the students as to what sort of useful school equipment they'd prefer when we get the gang back together.  
Year 11: The process for GCSE/BTEC grades calculation – Summer 2021 
We have written to you about this important matter already and I've sent out a little shout out to the students by film because I'm passionate that for all students, including Year 11, this return is about your children reconnecting with their teachers, their rich curriculum and each other without a screen in between.  
From that will flow a range of assessment opportunities that will enable your children to give of their best. This is true of good education today just as it always has been pre-pandemic – great teaching and learning informed by carefully planned assessment within cracking relationships get the students their deserved outcomes. We would forget this at our peril.  
Your children do not need to shoulder our responsibilities around the gathering, collating, standardising at department and then senior leadership team level of assessment grades – we've got this. Colleagues did a terrific job a year ago, and we will make sure we do so again. If you want to ask us how we go about all this, drop me an email at headteacher@noadswood.hants.sch.uk  
The students can come back, lean on us, do their best, and the rest will follow. 
You can read (click link) and watch (click link) what we've already put out below: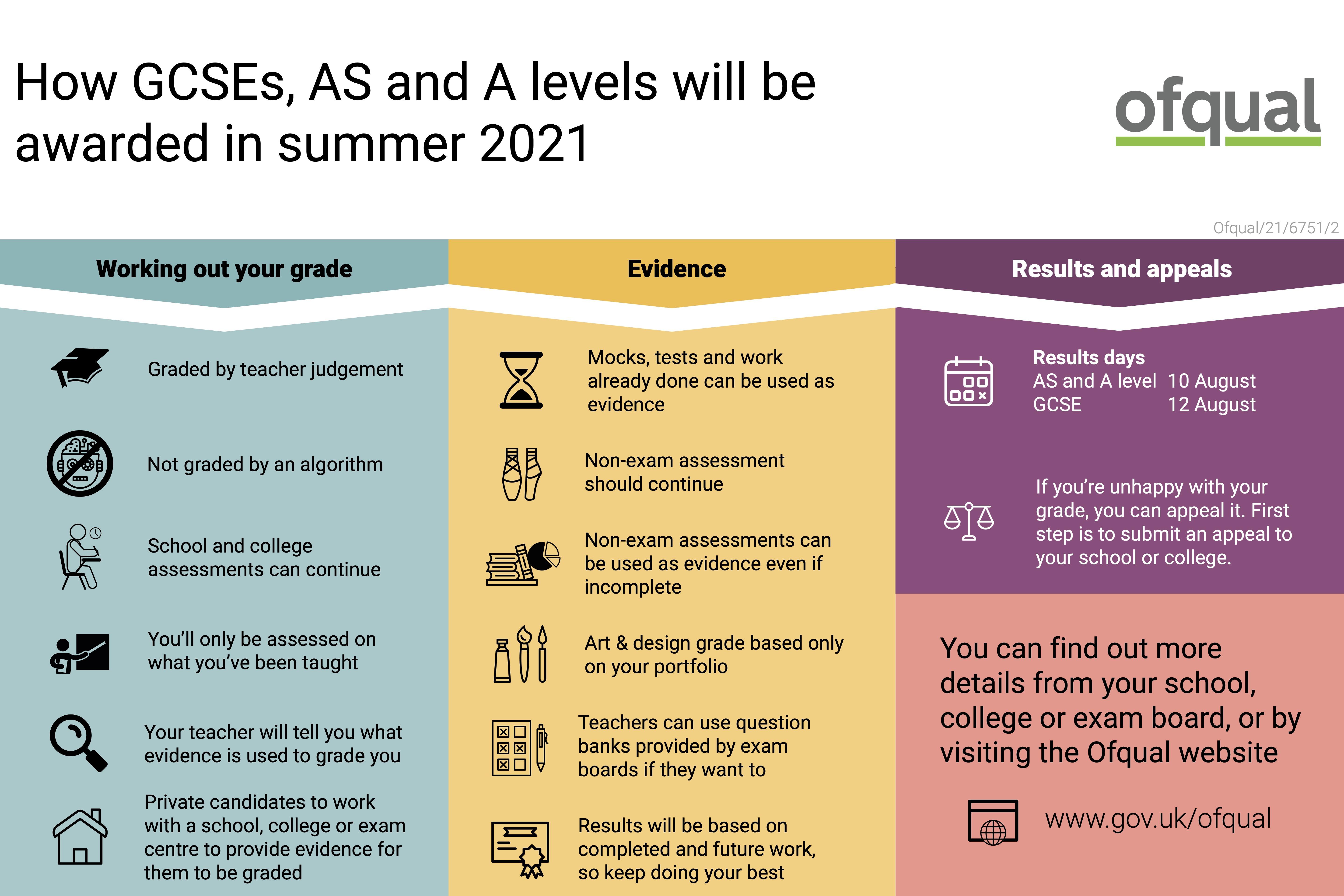 ---
I will end with a tip for the students as they prepare for 'Digital Down' Day, that I read about today: 
It's called, 'If you win Sunday, you win the week' inspired by Professor Cal Newport, the idea being that if we nail the day ahead on the night before, we've got a chance. Particularly relevant in these strange times that lack usual routines. 
Consider it as the ABCD of winning the week: 

Encourage your children to give some thought to what they would put in each box before the big return to school, and to share their thoughts with their tutors, as well as their questions about any aspect of the return – together we will win the week. 
With my thanks for your ongoing, incredible support,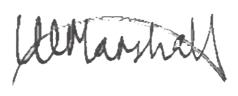 Kathryn Marshall and the Noadswood Leadership Team