This update covers:
Positive Covid-19 Case: 20th June 2021 – thank you for support and next steps
Diversity Week 2021 – nurturing actively a strong, inclusive culture
Prom update: new date – fingers crossed – Wednesday July 21st 2021
Year 6 Moving Up Day – Thursday July 22nd 2021 – Noadswood closed to Y7-10 students (digital down/end of term enrichment fun day will be in place.)
Special events: Years 7 and 8 July 2021
Assessment and Reports
Uniform update
Sports week
Mufti Day – Friday July 16th 2021
House and Year Teams system – September 2021 onwards
Year 11 Leavers' Celebration June 23rd 2021
---
Positive Covid-19 Case: 20th June 2021 – thank you for support
Thank you to all the parents, carers and young people affected by the recent confirmed case of Covid -19 in the Noadswood family for your support on Sunday 20th June, enabling us to manage things swiftly for all; we also wish the young person themselves and their family our very best, too.
In terms of our system of controls with regards to the pandemic, we would like just to restate the requirement for students and adults to wear our face coverings (unless you've advised us the students are exempt as ever) in all our communal spaces or anywhere where social distancing cannot be maintained or we're not all facing the front in a learning space.
We also need to remember to sanitise on our way in and out of our blocks/classrooms, remember to regularly wash hands for 20 seconds, and to clean down our spaces before we use them and when we've used them to keep in line with our whole school risk assessment, and in turn DfE guidance. We're so grateful to students and adults alike for their patience and support with these measures.
Please continue to use health@noadswood.hants.sch.uk for any matters pertaining to Covid-19, and also keep the LFD regular testing going. Should your child have a positive LFD test, the next stage is for them to take a PCR test, considered to be the even more reliable test than the LFDs, whilst staying at home awaiting the results. It always helps us if you have already booked the PCR test should this happen, as well as made contact with us at health@ - the quicker the PCR test comes back, the quicker we know if we need to carry out contact tracing confirming whether people need to self-isolate.
The Secretary of State for Education, Gavin Williamson MP, wrote an open letter to parents and carers regarding the importance of regular testing from his perspective and asked Headteachers to share it. It can be read below (click link):

---
Diversity Week 2021 – nurturing a strong, inclusive culture.
We are proud to have spent some time this week considering diversity and inclusion, via a range of tutor time activities, such as an assembly led by Mrs Loveday, Assistant Headteacher, and a workshop led by Larissa Atkins, at the inspiration of a Noadswood student who has been a member of the NHS Southern Health Youth Board this year. She spoke to her tutors and met me on Teams when we were still in Lockdown 3, reminding us of the importance of strong self-care and of the need to show empathy and understanding across all parts of this Noadswood family, in order for everyone to feel safe and respected.
I know that there are always a host of views around issues of diversity and inclusion, and we live in a society where some of these issues can prompt sensitivity, upset and even some volatility.
But for me, where I think we would all agree is that we want Noadswood to be a place where we cultivate empathy, care and mutual respect – we are proud of our students for reflecting about this so maturely this week.
It may be of interest to you to explore the website, to which the Noadswood student I mention has actually contributed, so that you can understand what the context behind this work is, as well as see the resources your children could access should they require support additional to what we offer at school (click link):

---
Prom update:
As many Year 11 parents, carers and students will know, we have rescheduled our Prom for this year's Year 11 to Wednesday July 21st 2021, post the July 19th date when we all hope lockdown restrictions will be lifted (click link):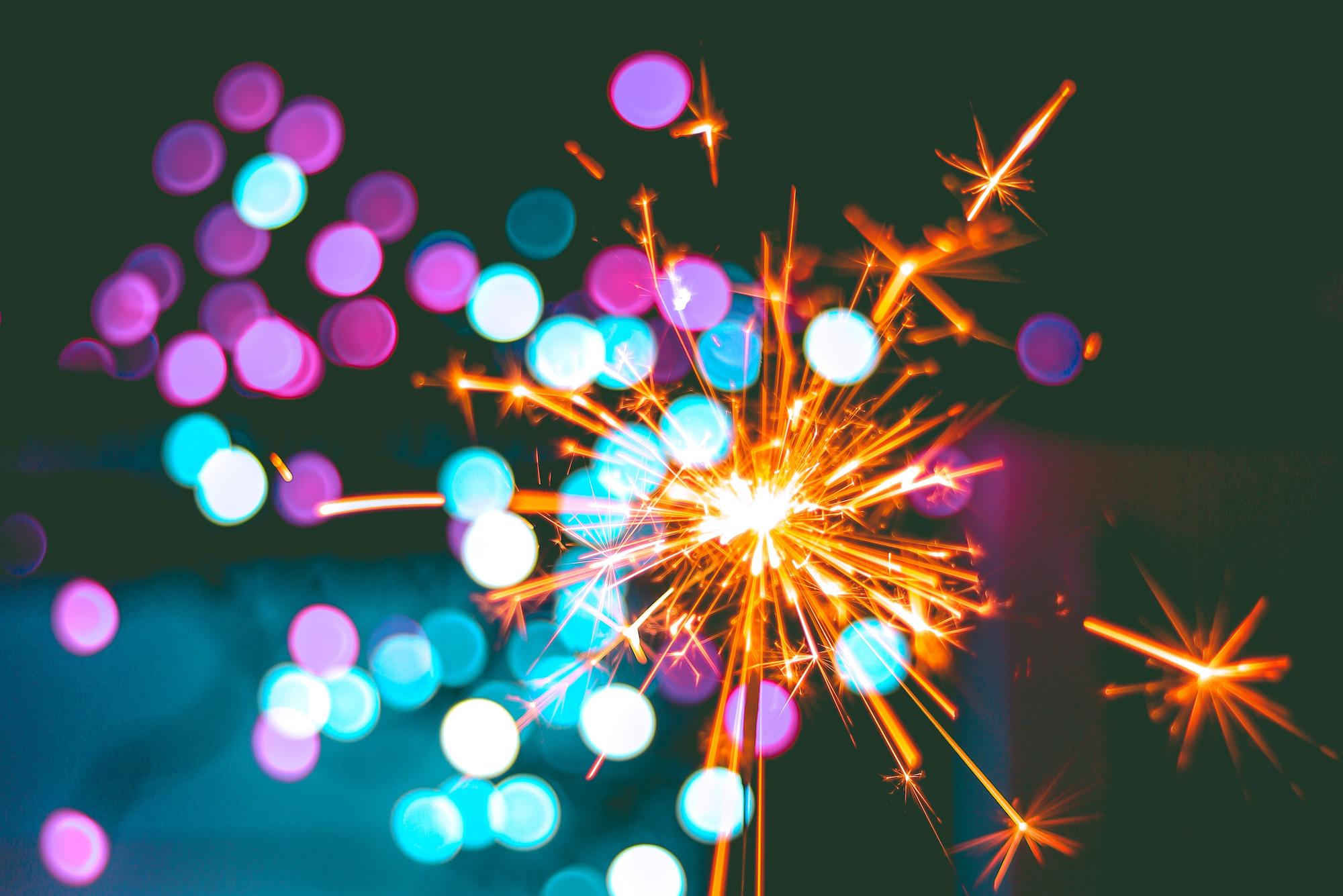 We were extremely disappointed to have to move it from its original date, but never intended to cancel – I have pledged to run a Prom-type of event for last year's as well as this year's Year 11 when it is safe to do so, and I don't want to pull back from that pledge at all.
Some of you express the view that you wonder why we don't simply run the event on our school site, as I know some of my friends in other schools have elected to do. And this is something we have considered, of course. We grapple long and hard over such things!
The reasons we haven't chosen to do that at this time are:
This year's students told us – in a survey – they'd rather go to Beaulieu,

Noadswood's site is a very open one, making running a large, event like this in a way that we can guarantee to be safe and uninterrupted more challenging than on some school sites,

Whilst we do have marquees on site at the moment, which have been well used and enjoyed by the students, they would offer us a tighter space for the students to sit, eat and dance than is ideal at a Prom.  
We will be contacting last year's Year 11 to arrange a reunion event for them in the autumn term, and taking soundings from them about how they would like this to work. We are also working very hard to address some of the open aspects of our site, and have just heard we have been successful in another Condition Improvement Fund bid which will support improvements to our perimeter fencing as one strand of the work. Congratulations to the whole premises team on the success with these bids!
---
Year 6 Moving Up Day – Thursday July 22nd 2021 – Noadswood closed to Years 7-10
Since the announcement of the continuation of lockdown restrictions into July, including the importance of primary and secondary schools maintaining the integrity of 'bubbles' when they are on school sites, it has become exceptionally challenging for all of us, across phases, to plan 'moving up days' though we all recognise their importance. There have been many head scratching conversations within and across schools.
The guidance to which we have to work included the wording:
This means that traditional transitional and open days are unlikely to be feasible this academic year but we are keen not to restrict individual settings from designing events which maintain the integrity of bubbles or consistent groups, and adhere to the system of controls in place.
At Noadswood, we are a busy, full school site, with space at a high premium, even with Y11 having left us now. Establishing sufficient spaces to host students from some 14 primary schools that feed into Noadswood, whilst maintaining the integrity of bubbles, isn't practical with the rest of the school in.
So, this ongoingly difficult year, we have made the decision to run just one 'moving up day' for our Year 6s on Thursday July 22nd, but to close Noadswood to our current students so we can do so safely, and with plenty of space. We will put in place a digi down/enrichment offer onto our portal, for all our students, including our annual talk from Dorit Wolff, Holocaust Survivor, which will be open to all year groups.
We don't take lightly a decision that interrupts our primary schools' last week with their children that is so significant for the children, too. So, we will understand if some would prefer to stay at their primary schools, getting to know us at our Summer Camp in the holidays or at the start of next term. But we did feel it important to offer a 'moving up day' – we know how it helps to overcome anxiety and to build excitement.
We also don't take lightly a decision that interrupts your children's learning again, either, after the year they have all had. However, to balance everyone's needs, we have set the date as late on in term as possible, avoiding curriculum interruption as much as we can, by placing it at such a very late stage of the summer term. We consulted some of our curriculum leaders who agreed with us that this is the lesser of the potential evils, in terms of disruption for our students.
Term will then end for Noadswood students on Friday July 23rd at 12 noon – please do your all to make sure your children do come back in that morning to enjoy their final lessons of the year, time with their tutors and our House celebrations. We hope to be able to be able to run these celebrations in person, for the first time since the pandemic began if the revised roadmap now goes to plan. I know some of you will find it frustrating that they need to come in for half a day after a day working from home – it is frustrating, but I hope you can appreciate our efforts to balance the needs of the whole community in reaching this decision.
---
Special events: Years 7 and 8 July 2021
Some of you have commented, and you're right, that we're able to make efforts such as described above for this year's Y6 children, when we couldn't for last year's because we were still under such a high level of lockdown restrictions last year.
Others have mentioned that current Year 8 have had it tough, too, because they had been with us for a term and a half before we were thrown into lockdown 1.
We discussed this long and hard, too, and to that end, Mrs Dossett, Assistant Headteacher, has kindly offered to lead special activities these two year groups will enjoy, just for them.
Year 7 will be off timetable for these activities for part of the day on July 19th and Year 8 will do so on July 20th. More information to follow about this nearer the time – again, we are doing our all to attempt to acknowledge the specific impact the pandemic has had on each individual year group, without interrupting the normal run of things too much now.
We know the children will enjoy this time together.
---
Assessment and Reports
We will be supplying the final report for students which will be available on ePraise the week beginning 19th July 2021 and it will include all subjects with both academic and pastoral information. We will be looking to change the format of reports from September 2021 and would very much welcome a parent forum group to assist in what you would like to see in the reports. More information about this will follow in the new academic year.
---
Uniform update:
Following the success of the roll out of our school jumpers this year, from September 2021, our new Year 7s will only be wearing the school jumper rather than the blazer. Skoolkit will sell blazers to other year groups until stock runs out but we encourage all to move to the jumper if and when a blazer needs replacing.
Should you require any support with the purchasing of any of our uniform items, whether that's our regular uniform or our PE kit, and whether from Skoolkit or somewhere else for the more basic items, please do not hesitate to email finance@noadswood.hants.sch.uk
We were super proud of how smart and professional our students looked when we did a uniform walk through last week – all credit to them.
We will provide a full uniform update and reminders at the end of term for you.
---
Sports week – Monday 12th July onwards
During this week, we are very excited that each year group will have an interhouse sports competition during the day. Sports Day is back, and will take place on Tuesday 20th July. We cannot run our Happy Hour, as we usually do, because of the restrictions we still need to work to; but it's good news to have Sports Week back and the opportunity for so many of our youngsters to get involved with outdoor activity and their friends to support them.
---
Mufti Day - Friday 16th July

At Noadswood, we devote our Mufti Days, when we have them, to a host of causes, from projects within our own school, to our House charities and to charities close to groups' hearts, such as our Service Families group.
This time, we are going to run a Mufti day to support our friends at Fawley Rugby Football Club, because one of our students in Year 10 approached me with a compelling story. He explained to me that, Fawley RFC have recently been given planning permission to build their own club house, that will serve their junior, seniors and walking rugby sections. Once built they hope to further expand the club to include girls' and women's rugby as well as a veterans' side. The club house will give Fawley RFC a proper home to enable them to delivery rugby to all sections of the community in a safe and controlled environment. This will be a big asset within the community, helping young people to thrive through sports and surround themselves with positive like-minded people.
He went on to advise me that everyone is pulling together at the club to raise funds through a variety of very energetic outdoor pursuits that really impressed me, as well as looking into grants and bids. He wondered if we would consider a Mufti Day to do our bit for this cause, and I was happy to help. I gather that a similar event might be being considered at Applemore and NFA, and it felt lovely to me to be able to support a community venture that loads of our Noadswood students will benefit from, for sure. Big thanks to the student for coming forward – it is great when the young people do their bit to create the vibe in the school they're passionate about.
I know Mufti Days aren't to everyone's liking, so if your child would prefer to wear uniform but would still like to donate £1, that's completely fine, as is not getting involved with this at all, of course.
We will contact you again with details of how to donate a little nearer the time.
---
House and Year Teams system- September 2021
As you are aware, during lockdown one we made the decision to switch our vertical tutoring system, across to a horizontal one (having tutor groups consisting of all students from the same year group). We did this to ensure that we had the absolute best system for delivering quality tutoring and pastoral care throughout the school closure period but also upon the return to school and bringing our community back together.
Since that time, we have continued to see and feel the benefits of having our students in these tutor groups and we have made the decision to keep this horizontal system in place.
Additionally, to this then, we have also reflected on the leadership and management of our pastoral system and how we can really utilise our fabulous pastoral team to ensure that each student's wellbeing and progress is monitored most effectively, both as an individual and as part of a year group.
We are excited to inform you that as of September 2021, we are making changes to the leadership of the pastoral team and having a system of 5 Year Leaders, supported by 3 Assistant Year Leaders. Our current House Leaders Learning and House Leaders Guidance will move into these roles, and we will write to you before the end of term to inform you of your child's Year Leader and Assistant Year Leader.
We are absolutely committed to our House System which has long been a part of the Noadswood culture, and this will continue with the house system running alongside the Year groups. Each student will remain in their current house.
As always, we want to discuss this further with our parents and carers, to hear your views and questions about this Year Leader system. We will be hosting a parent forum on Tuesday 13/07/2021 at 6.30pm via zoom at (click link): 

This will be led by myself and Mrs Loveday, with some of the Year Leaders/Assistant Year Leaders perhaps joining us, we hope. Please do drop us an email via hloveday@noadswood.hants.sch.uk if you intend to join us (or join us on the evening, using the link above).
---
Year 11 Leavers' Celebration – June 23rd 2021
This event was an absolute joy this afternoon – the students did us, you and themselves so proud, as they listened to us reminding them of highlights of their time with us, telling them our hopes for them, laughing with them in our fun awards and, of course, there was a lot of shirt signing. Great efforts had been made with those shirts!
We will make sure that the students have access to the photos soon, but for now, I just want to share with you that I told them, they will be brave, bold and resilient adults, making the most of all the opportunities this crazy world has for them (I know that because they have demonstrated it in spades during the five years I have known them, and never more so during this pandemic.) I said to them to keep their dreams polished and bright, and when they can't do that for themselves, to always have someone who can do it for them – I know how that person has often been all of you, and I am as thankful for that as I am proud of all of them.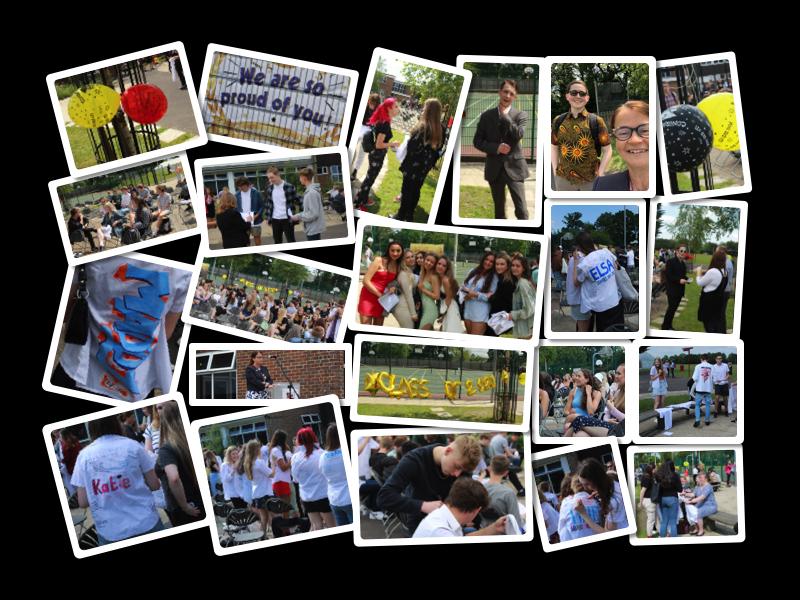 I will look forward to seeing lots of them at Prom and I hope all of them on Results Day – August 12th 2021 (click link):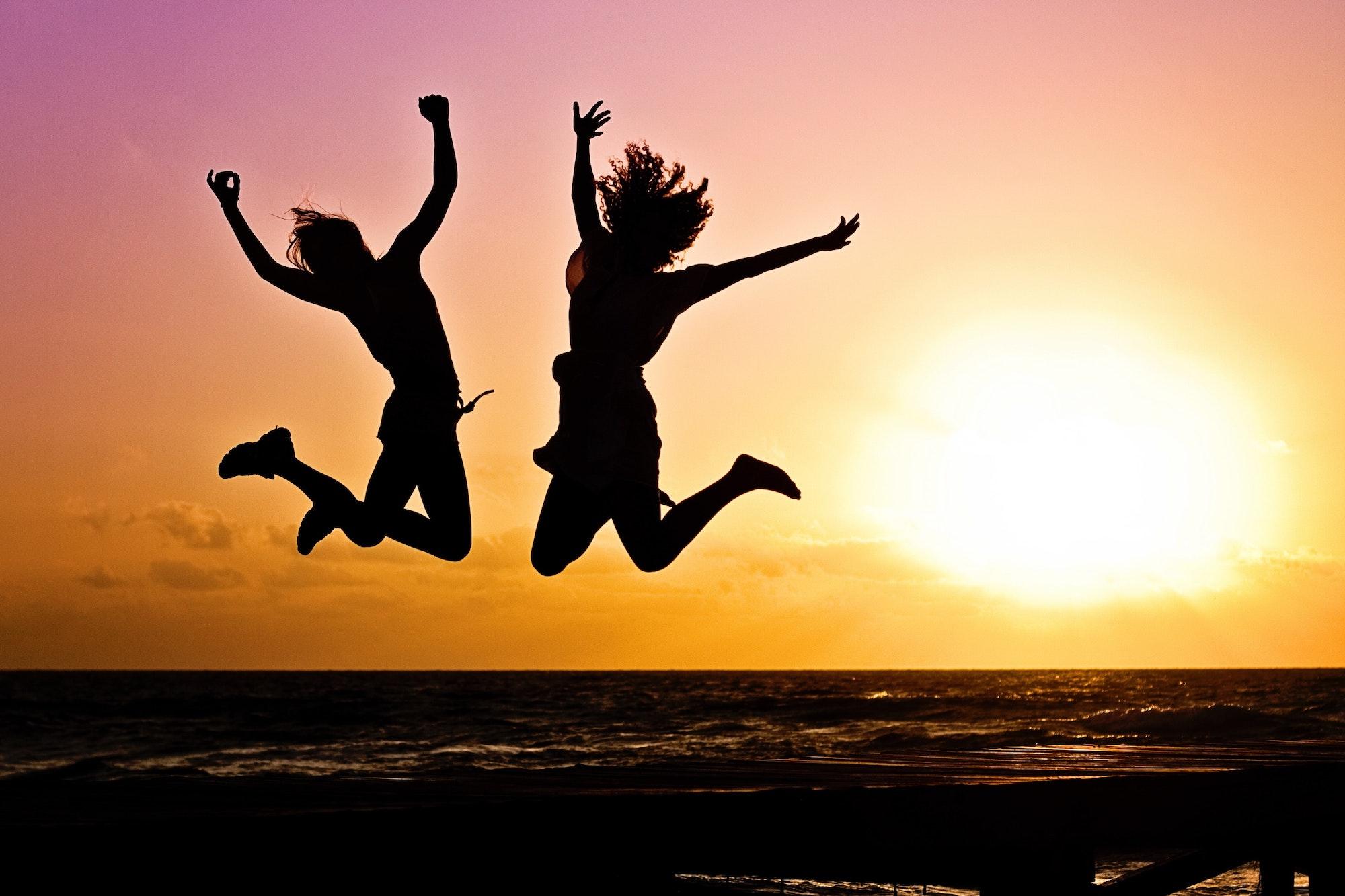 ---
It doesn't necessarily get any easier, navigating the challenges of school leadership through a pandemic, even now we have been back for so long, so we do thank you for your ongoing patience and understanding when a decision might take a few days, or we might come down on the side of a decision that you would not – keep suggestions or questions coming to headteacher@noadswood.hants.sch.uk and I will answer myself of share with the right member of the team. And believe us when we say we know it's tougher than ever to please everyone right now, and we are sorry when we cannot. Your forbearance and support have been incredible, and the students are impressing us in so many ways every day. 
Thank you, one and all.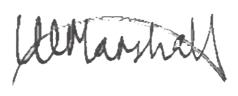 Kathryn Marshall and the Noadswood Leadership Team